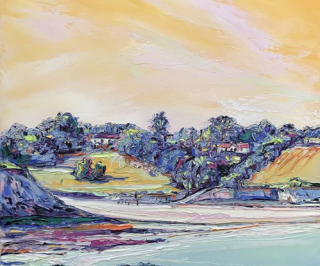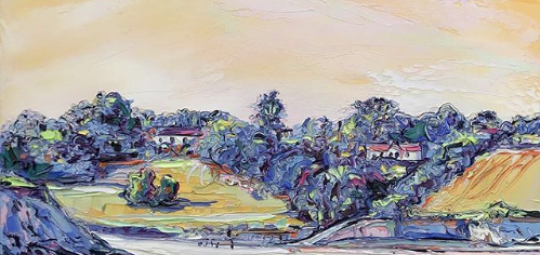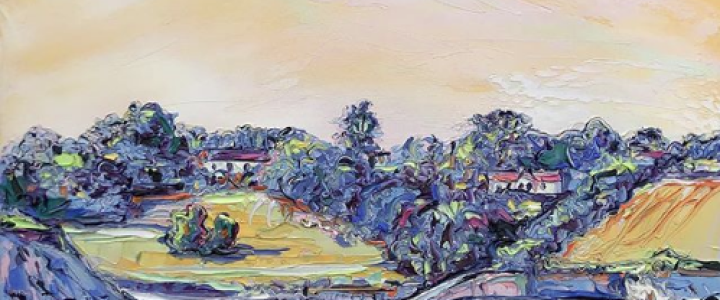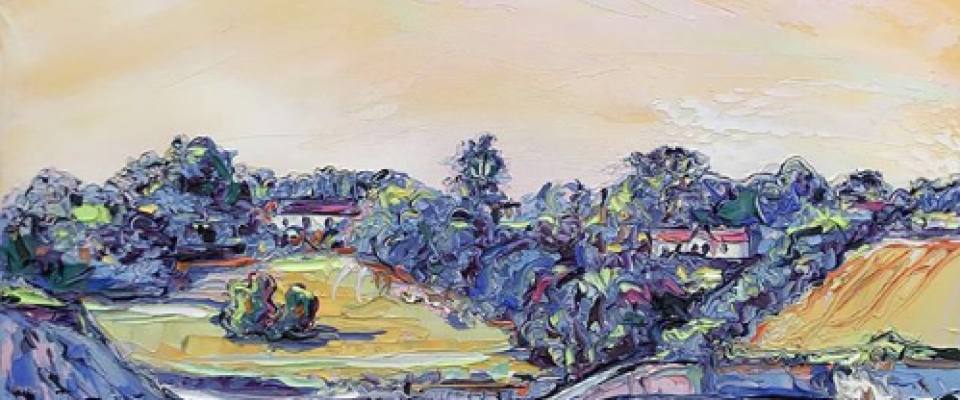 Spring / Summer Exhibition :: Joe Armstrong
25 May - 19 October 2018
Take a trip on the King Harry Ferry and admire the work of local artist Joe Armstrong in our floating pop-up exhibition.
This summer, the King Harry Ferry is exhibiting artwork by local artist Joe Armstrong. Joe grew up in London where he studied at Epsom School of Art & Design. After working in advertising for a number of years in London, Joe moved to Cornwall in 1986.


'I love the texture of pure oil paint on canvas. I use a palette knife which stops my work being too precise. This gives my my paintings a vibrant and spontaneous feel.'
Joe paints outside as much as possible, you can sometimes find him painting around Cornwall during the Spring and Summer months, deep in a wooded valley surrounded by bluebells, or just sitting quietly painting on a hillside overlooking the sea.
"I'm on a mission to develop my style in an attempt to keep my work looking fresh and contemporary. This may take some time, but I'm going to enjoy the journey".
Take a trip on the King Harry Ferry this Spring/ Summer and admire Joe's work in this floating pop-up exhibition.

If you wish to get in touch visit Joe's website www.joearmstrongart.co.uk or follow Joe on instagram or facebook