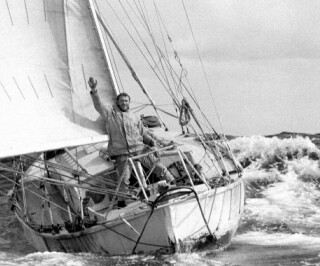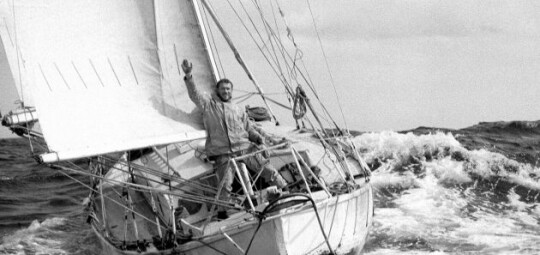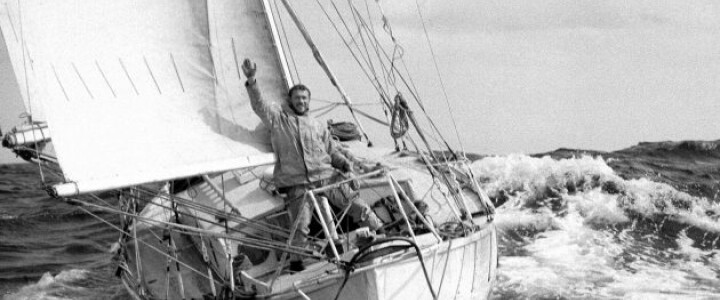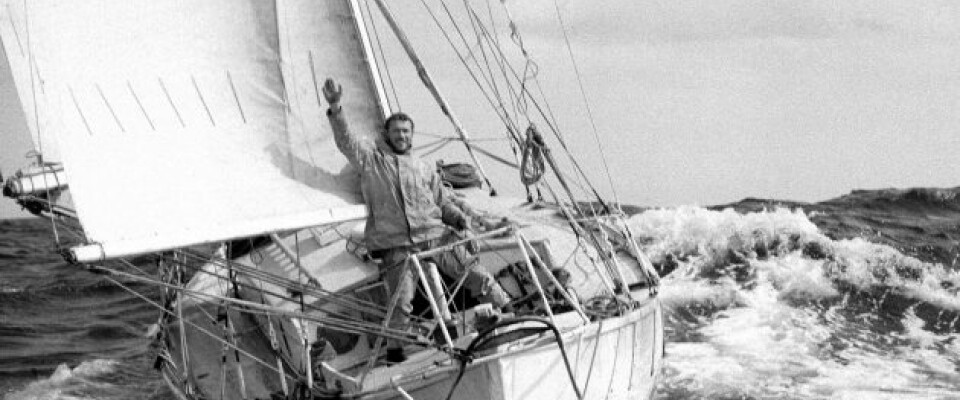 Suhaili 50 Falmouth Parade of Sail
11 June - 14 June 2018
A special 3-day jamboree of sail building up to the Suhaili 50 Falmouth Parade of Sail to mark the 50th Anniversary of Sir Robin Knox-Johnston's departure to become the first man to sail solo non-stop around the globe back in 1968/9.
14th June marks the 50th anniversary of one of the most significant small boat sailing achievements during the last Century. It was the day that Robin Knox-Johnston set out from Falmouth at the start of the Sunday Times Golden Globe Race in an attempt to become the first man to complete a solo non-stop circumnavigation. Sir Robin was the sole finisher, leaving behind him a trail of broken boats and spirits. The 30,000 mile voyage in his sturdy 32ft yacht Suhaili took 312 days, and Sir Robin returned to Falmouth on April 22 1969 to be feted as a modern hero of our times.


The 3-day commemorative event, organised by the Falmouth Town Team and the Royal Cornwall Yacht Club where Sir Robin first stepped ashore on his return, promises to be quite a spectacle.
Sir Robin will sail in to Falmouth aboard Suhaili on Monday 11th June. She will be joined by two other historic solo circumnavigators, Sir Francis Chichester's Gipsy Moth IV, and Sir Alec Rose's Lively Lady, together with the entire fleet of 2018 Golden Globe Race yachts and skippers who will be setting out from Falmouth on 14th June on the first stage of a 50th anniversary race around the Globe. All yachts will be moored at the Falmouth Haven Marina and a series of exhibitions and talks are planned in the town's creative venues during the 3-day event.


Diary of events 12 – 13th June
Falmouth Haven (adjacent to Custom House Quay) open to the public to view the historic fleet each day from 11.00am – 20:00pm. There will also be a small marquee with historic images illustrating Sir Robin's achievements 50 years ago.
12th June
Arrival of Gipsy Moth IV and Lively Lady
2018 Golden Globe Race skipper conference
St Mawes Sailing Club Golden Globe Race cocktail party for skippers, event organisers, friends and families. Suhaili, Gipsy Moth IV and Lively Lady will be moored just off the St Mawes harbour wall. This is a ticketed invite-only event.

13th June
Midday – 2018 Golden Globe Race Press Conference and public presentation of skippers.
2pm – Book Launch and signing: Sir Robin Knox-Johnston on Seamanship & Seafaring at The Falmouth Bookseller, Church Street.
4 -5 pm – Illustrated talk at The Poly recalling the highs and lows of Sir Robin Knox-Johnston's incredible voyage and triumphant return to Falmouth 50 years ago.
6pm til late – Suhaili Evening at The Chain Locker Pub with Sir Robin Knox-Johnston in attendance early and later into the evening. Live music from The Oggymen.
7:30pm – Sir Robin Knox-Johnston pre-Parade dinner at The Royal Cornwall Yacht Club. This is a ticketed event. Details on purchasing tickets can be found HERE
10pm – Firework display over Falmouth's harbour and bay, illuminating many of the town's award-winning attractions including the historic waterfront and Pendennis Castle.
14th June
10am: Suhaili 50 Falmouth Parade of Sail. Suhaili leads the historic yachts, the 2018 Golden Globe Race Fleet and a flotilla of supporting boats on a celebratory tour of Falmouth harbour, starting from Custom House Quay and taking in St Mawes and Pendennis Point and Castle.

REGISTER YOUR INTEREST HERE if you would like to join the Parade of Sails Harbour Tour on board Fal River Cruises classic wooden ferries.


1:30pm: Start of the SITRaN Charity Race from Pendennis Point to Les Sables d'Olonne, France, the first stage of the 50th anniversary Golden Globe Race which will commence from the French port on Sunday July 1st.


Find out more about this landmark Falmouth event...