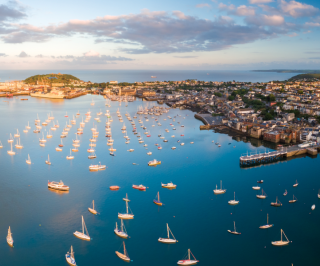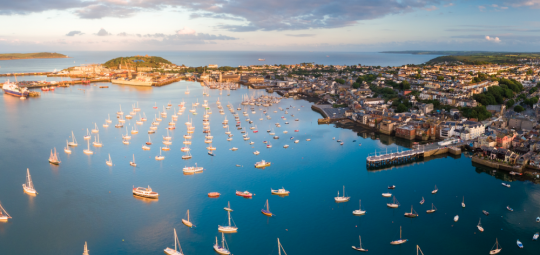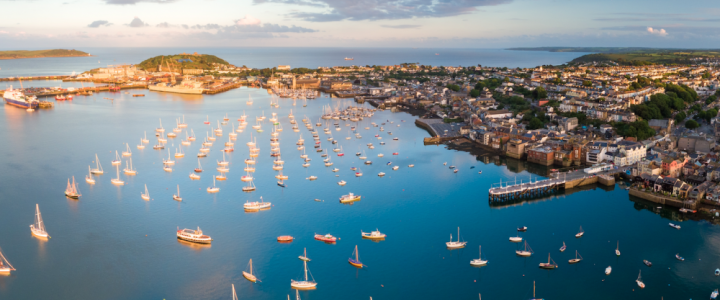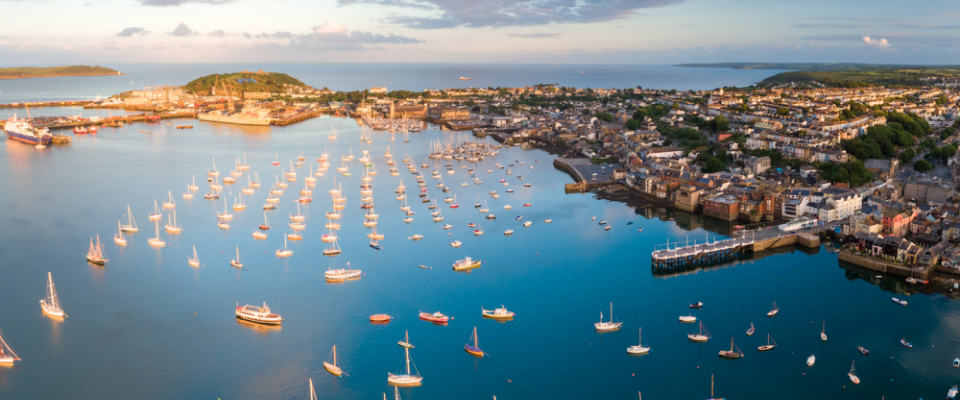 Falmouth Week 2019
9 August - 18 August 2019
Falmouth Week has grown into the largest sailing regatta in the south west with more than 450 yachts racing over eight days along with a lively programme of shore side events.
Overlooking the third deepest natural harbour in the world and surrounded by the picturesque beauty of the Carrick Roads waterways, Roseland Peninsula and South Cornish coastline, Falmouth's amphitheatre-like setting is the ideal locale for visitors to enjoy the spectacle.
What happens?
Six days of match racing for keelboats, traditional craft and dinghies in the waters off Falmouth Bay, the Carrick Roads and the harbour. Wednesday is Champagne Day, a race for the big yachts with a 25 mile coastal course finishing in the inner harbour, whilst smaller boats race in the Carrick Roads.
How can you take part?
Apart from watching the exciting sailing on the water, on the shore there are activities to keep everyone entertained from a marching carnival and a firework display to themed party nights and samba bands. In Events Square there's a daytime artists and Cornish crafts market as well as free fun for all the family at the "Science in the Square" on Friday, while in the evening you'll find a great line up of music acts. There are daily live performances on the Prince of Wales pier featuring music, street theatre and dance, you'll find a local market in the marquee on The Moor and you can take a fascinating guided history walk around Falmouth. Take a trip on the water to watch the evening gig boat racing close at hand or for the more gung-ho show off your athletic side in The Trident Swim Challenge from Gyllynvase Beach. Activities for the kids include free rock pooling sessions and special events at the National maritime Museum, Gyllyngdune Gardens, and Pendennis Castle.
Science in the Square 2019:
Science in the Square is a free, fun, family event hosted by scientists from the University of Exeter. Fri 17th August 2018, Events Square, Falmouth,12-4pm. This fantastic event, part of Falmouth Week, offers children (and adults!) of all ages the opportunity to take part in interactive sessions exploring the world around us, and become scientists for the day. We will also have 4 talks from expert scientists on this year's theme 'Weird Science', while seven special zones will give visitors the chance to get up close and personal with wild animals, examine skeletons and much more.
Did you know?
Falmouth harbour is the third deepest in the world and has been the starting and ending point of many famous voyages. Darwin's HMS Beagle returned from famous survey voyage around the world at Falmouth and Sir Francis Chichester set off from the harbour on his record breaking single-handed voyage around the world.