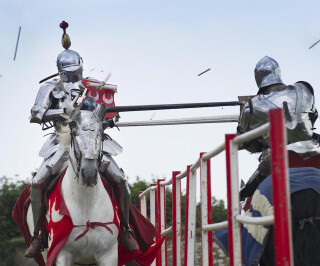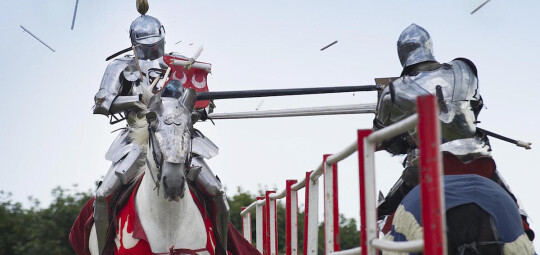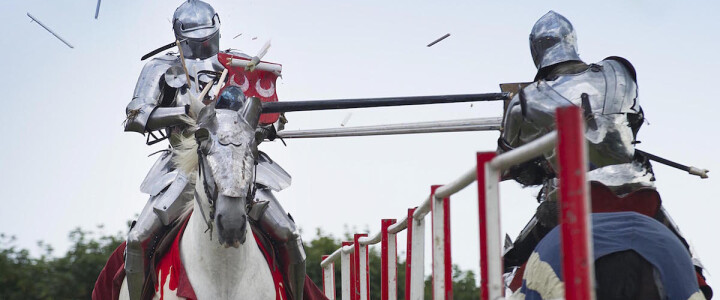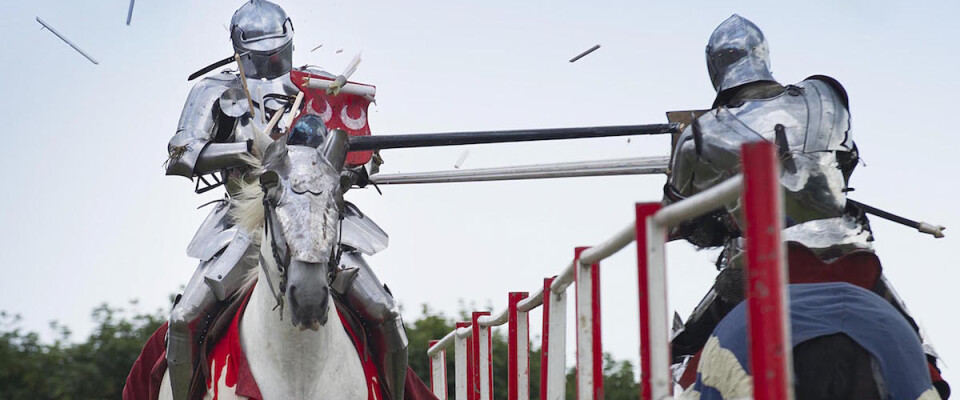 Legendary Joust at Pendennis Castle
30 July - 21 August 2019
Experience the exhilarating spectacle of speed and skill as four legendary knights compete for honour and glory in the Grand Medieval Joust.
See lances shatter, feel the thunder of hooves and hear the roar of the crowd as reputations are won and lost. Our fearless fighters and their magnificent horses will charge at each other at full speed in an unforgettable display of chivalry and sheer courage. Choose your champion and cheer them on to victory – or console them in defeat.
Immerse yourself in medieval life, listen to the minstrels' merry music and join in with the jester's jokes. Little knights can test their bravery in hobby-horse jousts and try on medieval armour.
Buy your tickets online before Mon 5 Aug and save 10%! Don't miss your chance to get close to the most breathtaking action in history.
Click here to see all the Legendary Joust events at Pendennis Castle.