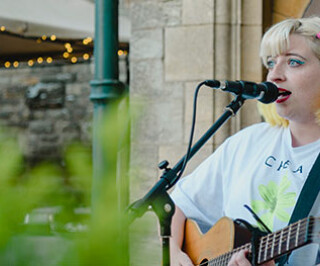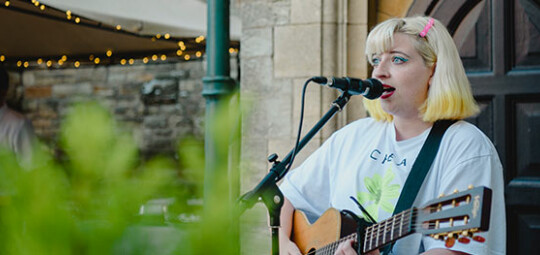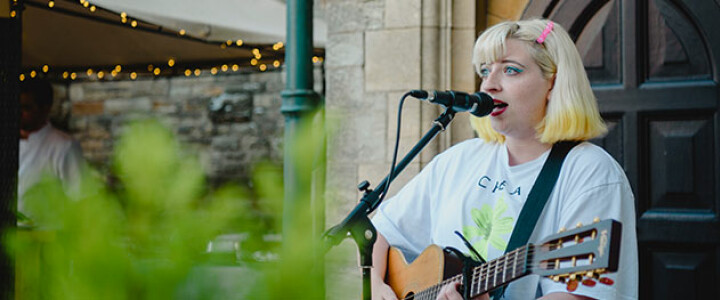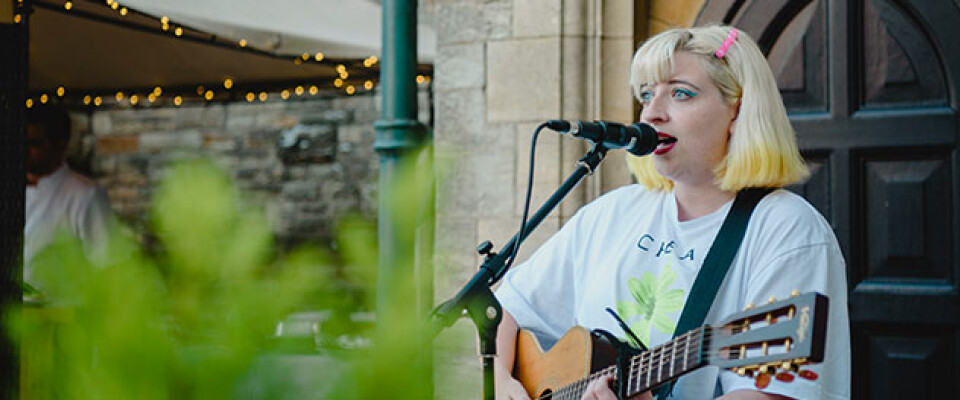 Summer Garden Sessions
26 July 2019, 2 August 2019, 9 August 2019, 16 August 2019, 23 August 2019 & 30 August 2019
The Alverton's Summer Garden Sessions 2019
Relax in The Alverton's gorgeous gardens this summer with live music and a cocktail in hand.
Bask in the natural beauty of The Alverton's private gardens, dine al fresco on the sun-drenched terrace and listen to fantastic live music with a summer cocktail in hand at the new Summer Garden Sessions at The Alverton Hotel.
Get that Friday feeling with two cocktails for £10, created by the talented bar team and served to you in the sunshine.
Whilst you sip, they'll be firing up our outdoor grill ready for our head chef Simon George to rustle up some of his signature summer dishes. Dine al fresco to live music as beautiful as the surroundings. The exciting line-up is as follows:
- Friday 12th July: Mog Jones
- Friday 19th July: Simon and Lauren Willis
- Friday 26th July: Jeanne Naylor
- Friday 2nd August: Will Keating
- Friday 9th August: Simon and Lauren Willis
- Friday 16th August: Miranda Brook
- Friday 23rd August: Winter Mountain (Joe Francis)
- Friday 30th August: Mog Jones
THE MENU
Hot ciabatta rolls cooked and served straight from the griddle crisp salad, chilli tomato salsa
Seared fresh mackerel fillets £8
Butterfly chicken and chorizo £8
Mediterranean vegetables and halloumi £6
Skewers perfect light bite to eat in the hand
Chicken and chorizo £4
Mediterranean vegetables and halloumi £4
Surf 'n' turf skewer; prime steak, king prawns, monkfish, cajun spice £7
Want to sit and relax? Allow our chefs to plate your skewer, served with crisp baby gem, potato salad, tomatoes, cucumber, red onion +£3
Seafood jambalaya spiced cajun rice pot, fresh seafood and chorizo £6 or £9
Summer Garden Sessions at The Alverton are every Friday commencing 12th July and ending on 30th August. Booking is encouraged for these exciting events, so please call 01872 276633.