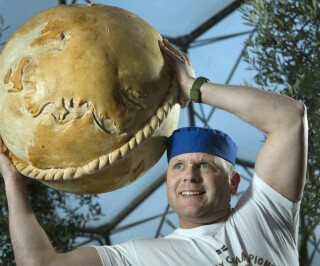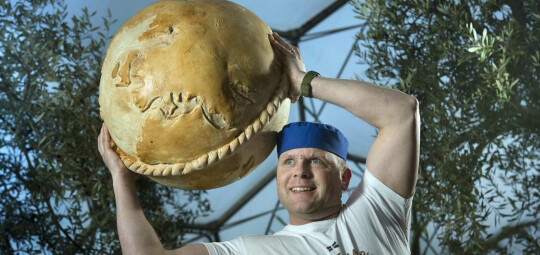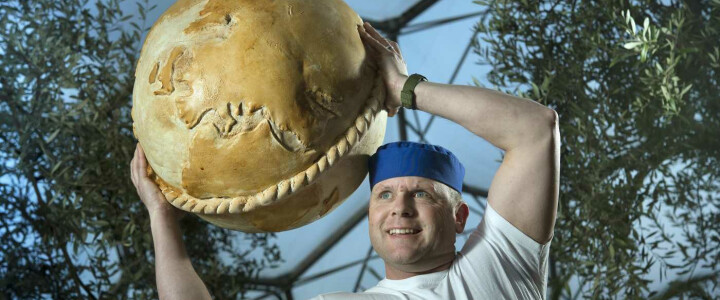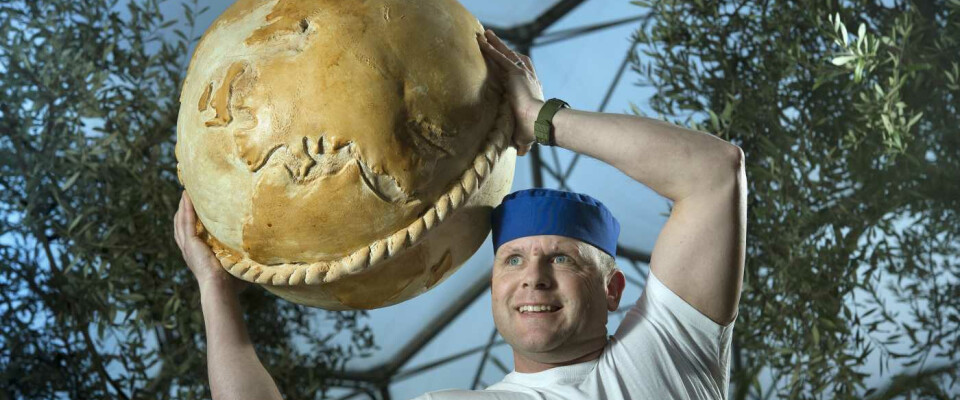 World Pasty Championships
29 February
Celebrate the Cornish pasty with us at the World Championships, where amateur and professional bakers from around the world battle it out to create the ultimate baked delicacy.
As the Eden Project is based in Cornwall, our World Pasty Championships celebrate the traditional Cornish pasty recipe, as well as some more unusual varieties. From the Americas to Australia, pasties derived from recipes passed down by Cornish emigrants over centuries are eaten and enjoyed by many millions of people.
The Championships are also a fantastic opportunity for a good old Cornish knees-up, with pasties galore and entertainment from local bands and comedians.
About the competition
We invite entries from around the world to our championships – which are supported by the Cornish Pasty Association – as we set the table for both amateur and professional bakers to parade their wares.
This is an open event and every pasty entered will be judged, so there is a limit on numbers.
Read the full rules, and terms and conditions, of registration here
2020 competition categories
There are eight categories in the Championships with the opportunity to enter a traditional Cornish pasty or an alternative savoury pasty.
In 2011, the Cornish Pasty Association won a long campaign to gain European Union PGI status for the Cornish pasty which means that only pasty makers based in Cornwall who make pasties to the approved recipe are able to label their products as Cornish pasties.
Cornish Pasty – Company
Cornish Pasty – Professional
Cornish Pasty – Amateur
Cornish Pasty Junior (15 and under)
Open Savoury – Company
Open Savoury - Professional
Open Savoury – Amateur
Open Savoury - Junior (15 and under)
Register for 2020
Fill in the form below and make the required payment for your chosen category to register for the 2020 World Pasty Championships on Saturday 29 February 2020.

Find out more...