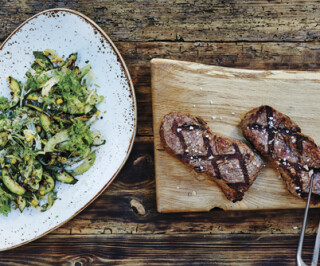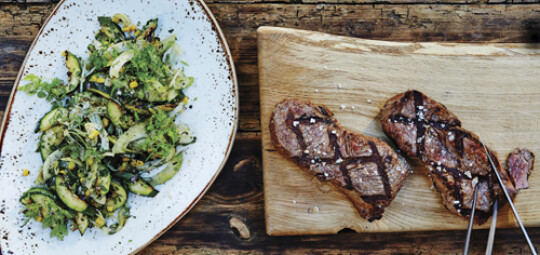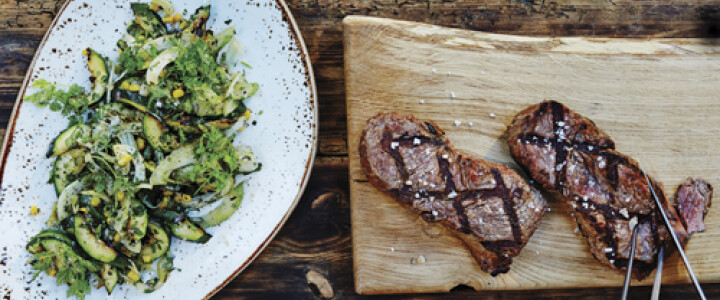 Better Barbecuing at Philleigh Way
5 August
This course opens up a world of possibilities on your barbecue. As well as covering of key skills such as lighting and temperature control, you'll be learning how to perfect steaks, roasts, fish and pizzas!
Suitable for those who want to learn to cook food other than the standard barbecue fare, our BBQ course shows how to use a "lid-on" barbecue technique to grill, roast, smoke and bake! During the 4 1/2 hours you and your classmates will prepare a variety of different dishes under the guidance of our own expert BBQ chef. Using a combination of charcoal and gas barbecues you'll be taught skills from lighting techniques to controlling temperature and knowing when your food is perfectly cooked. You'll receive a demonstration from the chef on how to cook the perfect steak and we'll ask you to get hands-on with some dough and create your own stone baked pizza!
Open up a world of possibilities on your barbecue.
Course Overview
Duration: 10:00-14:30
Tutors: Rupert Cooper – Head tutor
Maximum student to tutor ratio: 8-1
Welcome: Meet your tutor and see for yourself the Philleigh Way farmhouse cookery school and garden. Enjoy a morning tea or coffee.
The Day: The day is a mixture of demonstrations and practical hands on cookery. All ingredients and equipment are supplied.
Close: Have a chat with fellow course attendees and members of the Philleigh Way team before heading home. This is a guide to the days activities and may vary depending on the season as well as the group's interest.
Sample dishes
Stone baked pizza
Beer can chicken
Homemade burgers and brioche buns and pickles
Roasted pork loin, burnt apple sauce, sweet potato
The perfect steak
Whole roasted mackerel, salsa Verde
Skills
Lighting BBQ's
Temperature control
Barbecue cooking methods – gas and charcoal barbecues
Cooking with direct and indirect heat
Making pizza dough
Roasting and grilling
Cooking the perfect steak
Butchery
Sauces and marinades
Cooking whole fish
Age suitability: 16+ or 13+ if accompanied by a paying adult.