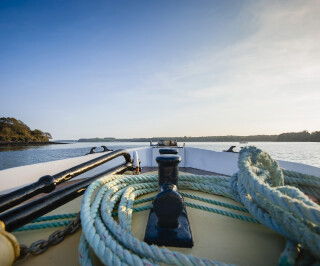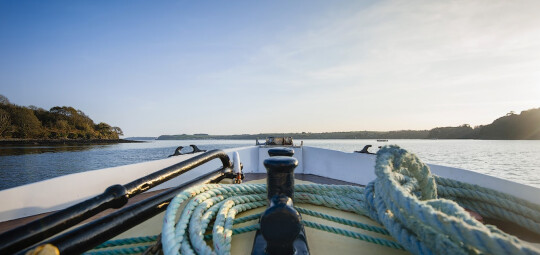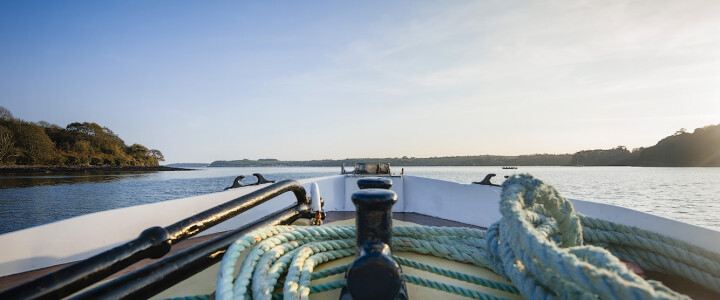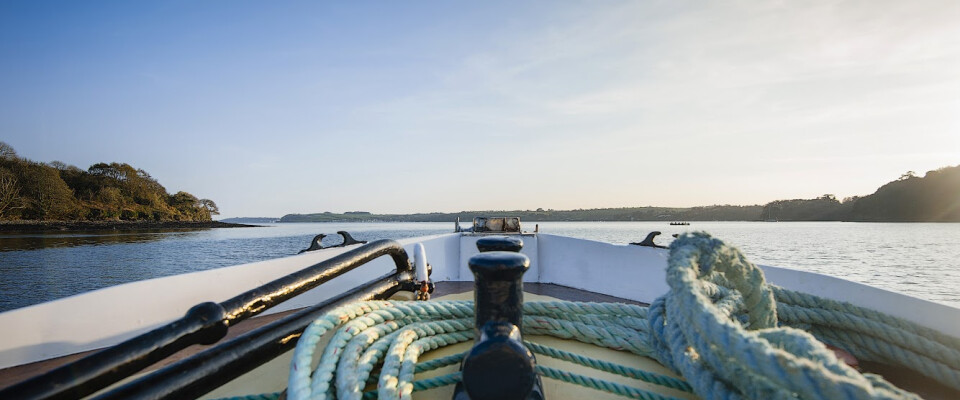 A Tale of Two Rias Cruise
15 July
A cruise from the Fal Estuary to the Helford.
Cruise from the larger flooded river valley (ria) in Falmouth Bay to its smaller twin, learning about their evolution through time and the wealth of achaeological sites and historical structures lining their shores and the open coast in between - from submberged forests, cliff castles, forts, ports and mines to quays, 'hards', 'passages' and a Frenchman's Creek.
Moyana
This cruise takes places aboard our luxury vessel: Moyana. With a beautifully fitted out comfortable indoor seating area, top deck viewing area and fully stocked bar with lots of Cornish tipples, Moyana is the perfect boat to enjoy an informative cruise.
Expert Information
Jeanette Ratcliffe leads the cruise and will give a fascianting insight to the local area. Jeanette also wrote a book on the Fal Estuary, see here.
Time: 6pm - 8.30pm
Tickets: £20pp
Departs: Falmouth Prince of Wales Pier