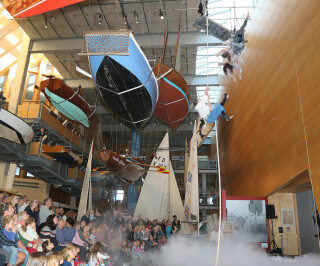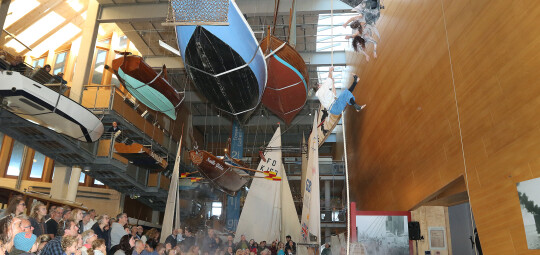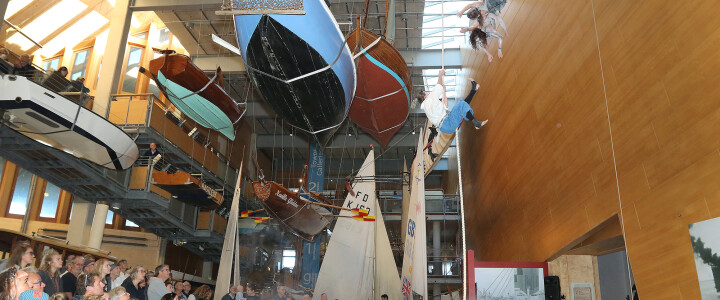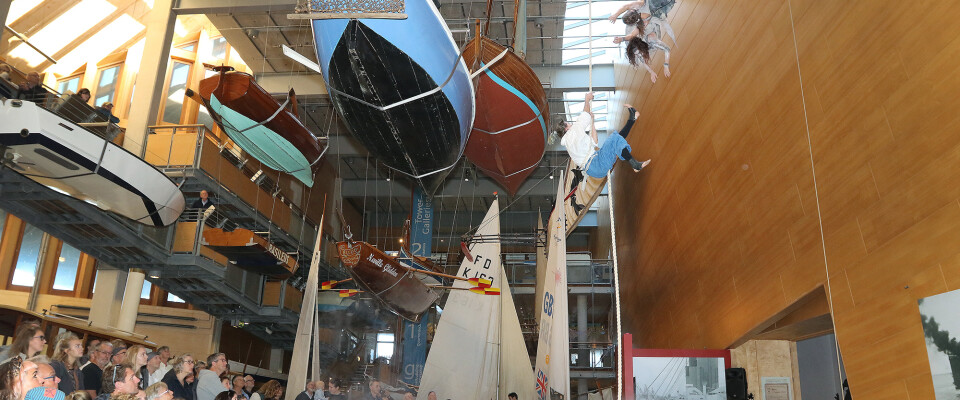 The sky's the limit at National Maritime Museum Cornwall this October Half Term
7 October 2019
This October half term Yskynna, an aerial dance and performance company, take to the skies in National Maritime Museum Cornwall's Main Hall with a brand new show, The Girl and Her Shadow. The Museum is embracing the season with their annual October half term activities Silhouettes and Shadows, which also includes an underwater scuba show, crafting workshops and a spooky Museum trail.
Fresh from their captivating summer show at Heartlands, Yskynna are returning to National Maritime Museum Cornwall on Monday 21 until Friday 25 October with their latest production The Girl and her Shadow. Last at the Museum in 2018, Yskynna wowed audiences with daring aerial performance and dance. Their new show, The Girl and Her Shadow, has been especially commissioned by the Museum and will be a more intimate, but nonetheless magical, experience with storytelling, music and aerial movement.

With their sights set high, Yskynna are renowned for performing at unconventional and challenging venues. From cliff faces to tall buildings the productions are choreographed to use vertical spaces to create a dynamic and extraordinary spectacles. The show at the Museum is no different with the latest production using the Museum's unique architecture and large open spaces.

On Friday 25 October at 2.50pm, head to the Museum's Tidal Zone for an underwater scuba show. Learn common underwater hand signals and chat with the divers through the deep sea windows whilst keeping an eye out for sea life outside the giant underwater windows.
Also on over the half term is the Museum's hugely popular Make and Take crafting workshops. Running from Saturday 19 to Sunday 27 October children and families are invited to create shadow puppets and put on their own shadow shows. The Museum also has a spooky trail with prizes to be won if you can collect all the shadows hidden throughout the building.
Admission to the museum includes all October half term activities as part of the price, or is free to current pass holders.

Find out more...