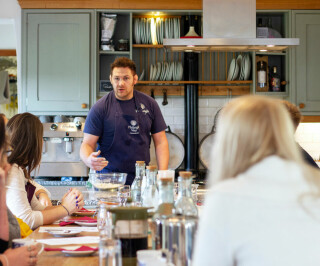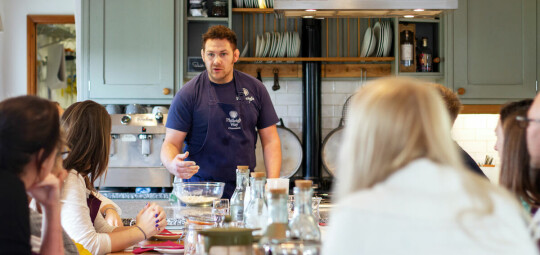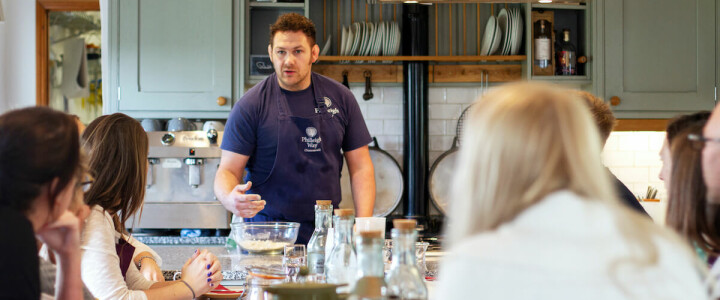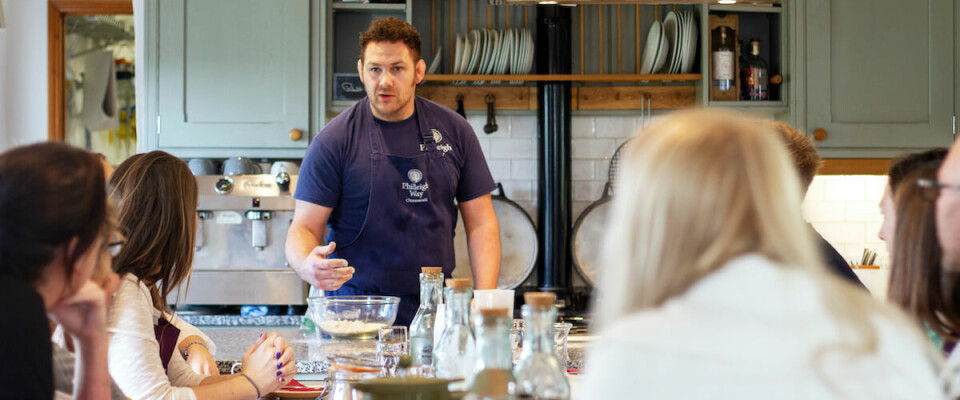 Beginners Cooking at Philleigh Way
9 December
If you or someone you know is a cooking novice, our beginners cookery course is a great place to start. The course is aimed at novices and covers the basic core skills that provide a solid foundation to most of the things we do in the kitchen.
During this fun day course we'll teach you a wide range of basic fundamentals. Also what cuts of meat are the best value for money and how to use the seasons to your advantage.After this course you'll be a pro in no time!
Students learn a wide variety of skills and techniques, gaining the confidence to continue their journey at home experimenting with different recipes and cooking methods.
Course Overview
Welcome: Meet your tutor and see for yourself the Philleigh Way farmhouse cookery school and garden. Enjoy a morning tea or coffee and tasty Philleigh Way treat.
The Day: The course includes five demonstrations and four practical sessions. All equipment, aprons, food and drink is provided including a glass of Prosecco mid-morning and wine with lunch.
Close: Have a chat with fellow course attendees and members of the Philleigh Way team. This is a guide to the days activities and may vary depending on the season as well as the group's interest.
Sample Dishes
French Onion soup with cheese crostini
Perfect steak dinner with peppercorn or blue cheese sauce
Poached eggs, Salmon & hollandaise
Fish pie
Beef ragu with penne
Chocolate mousse with orange crumble
Skills
Soup making
Bread making
Pan and stir frying
Poaching
Gridling
Chutney making
Seasoning
Knife Skills
Sauce making
Age suitability: 16+ or 13+ if accompanied by a paying adult.