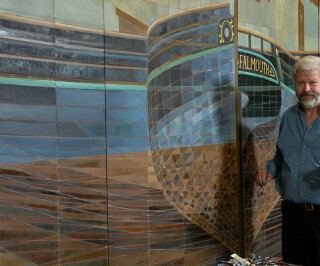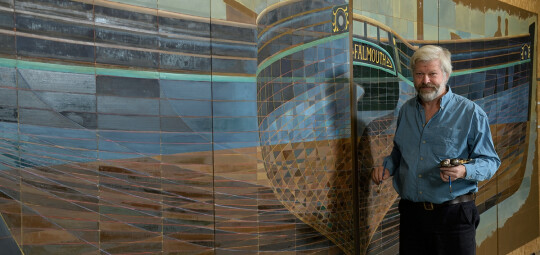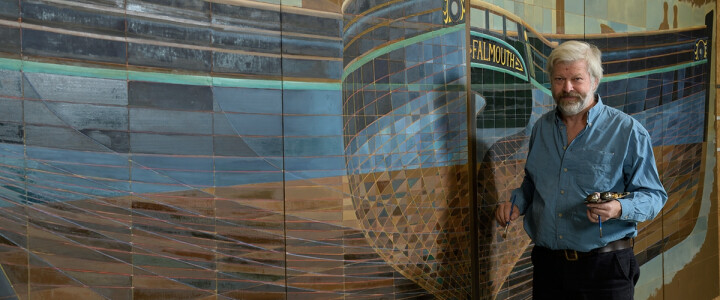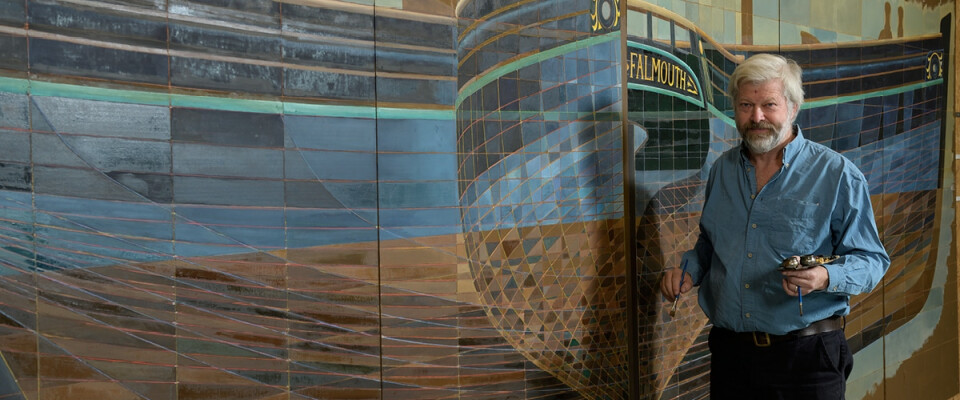 Wood to Water by James Dodds
3 October 2019 - 1 September 2020
This exhibition of paintings of traditional boats of Falmouth showcases the work of artist James Dodds.
This exhibition will include several new commissions including a Falmouth Pilot cutter which will be the largest painting James has ever undertaken.

"Boats have evolved over centuries to suit the sea conditions and materials available to build them. Boats are shaped by the sea. 'Wood to Water' is a travelling exhibition inspired by the vernacular boats of the British Isles. This show focuses on Cornwall and the working boats of Falmouth. It gives me great pleasure to be showing my linocuts and paintings in this wonderful building again, in a museum that celebrates and is dedicated to small boats, vessels that float, fly and fire the imagination. As an artist and former shipwright it has been invigorating to draw on the museum's collections and the very rich maritime heritage of Cornwall. I would like to dedicate this exhibition to all who keep the boatbuilding and seamanship skills and traditions alive". James Dodds

Visit the website...