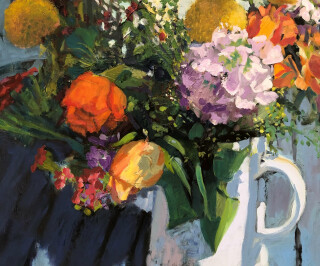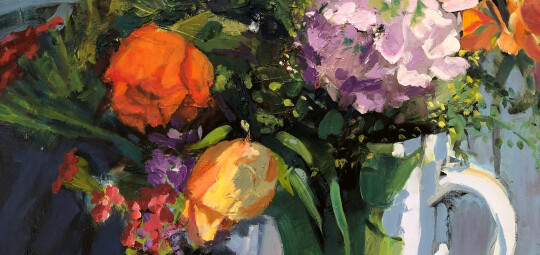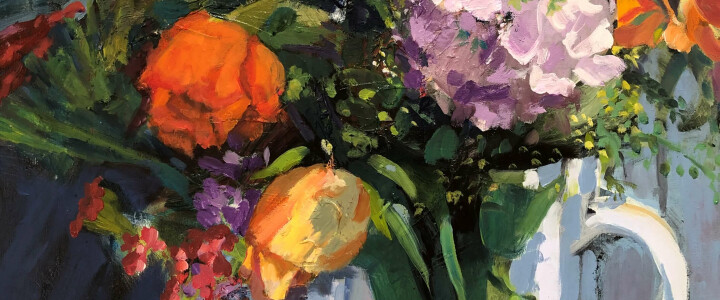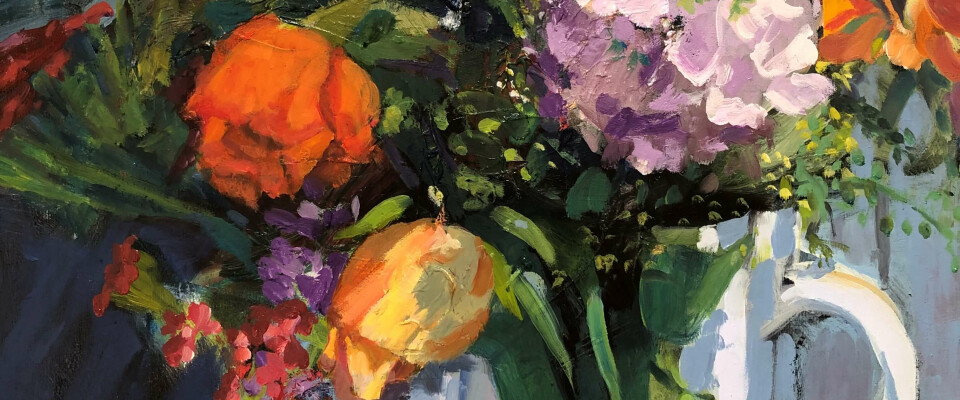 'On My Way' Exhibition
21 October
ON MY WAY is an exhibition of 30 paintings but artist Rob Rimmington. It is a culmination of a lifetime of being a passionate part-time painter until now while working in other creative fields that have eventually fed in to Rob's work today.
With the mind and background of an architect, engineer and designer of ground breaking creative experiences, Rob has risen to the challenge of producing art that creates conversation with a strong focus on light and colour.
"I find the abstract and colour a massive challenge," explains Rob. "Colour for me opens up emotion and feeling with abstraction promoting a question, I try and translate that in my paintings."
Married, with a grown-up son and living on The Roseland, Rob started out in theatre production and design after finishing a fine art degree at Leeds School of Art. He then started a hologram company in the 1980s and was the first person to ever produce and design a hologram on an album - for UB40's fourth album UB44.
He then moved into the corporate world of heading up and designing creative event projects for global companies like BA, BMW and Hewlett Packard.
Moving from London to Cornwall over 25 years ago, Rob worked on re-designing Falmouth Week and the Oyster Festival to boost awareness and successfully increase visitor numbers to Falmouth. All this time he kept painting and drawing as a way of switching off from the business world.
"My career was creative with big budgets," says Rob. And although now, at the age of 66, he has finally found the time to paint full-time and explore his art more fully, he has no regrets about his past professional career.
"I worked with the best lighting designers, sound designers, musicians and cutting edge creative technologies - all these collaborations enabled me to get to this point where painting is now my total focus."
On My Way comprises of varying sizes of oil paintings with a breadth of subjects and interpretation. Landscapes, using the fluctuating coastline and weather patterns, sit side-by-side with sensitive portraits and emotive still lives.
"I have called my first exhibition On My Way as I know this is another stage in my creative journey and have been, in many forms, dedicating my life to this point," says Rob. "Having more time to immerse myself in the act of painting and not travelling around the world for work has enabled me to focus again on my true passion."