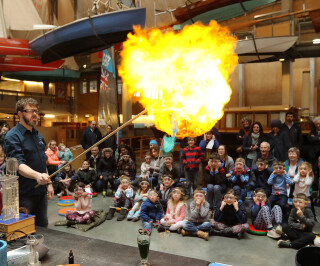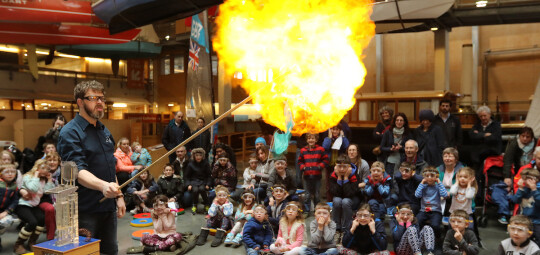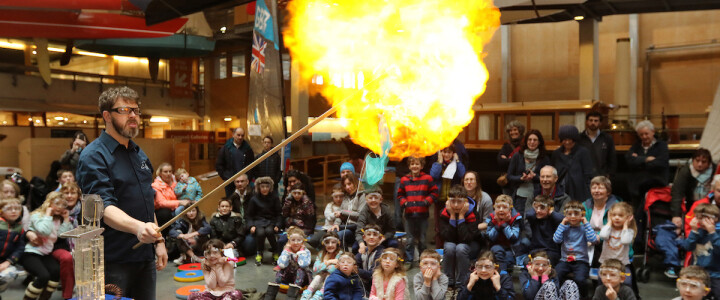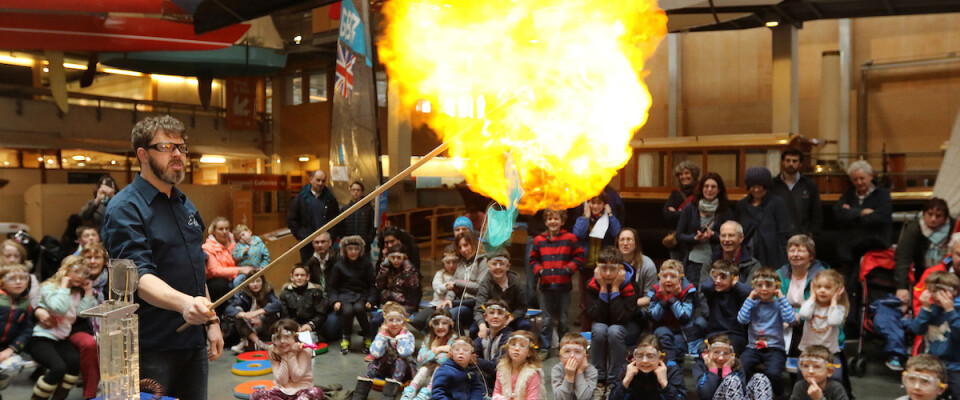 Science of the Sea
21 February - 25 February
Join us this February half term for Science of the Sea – family fun with a BANG!
A family science show suitable for adults and children aged 5 and over, but all are welcome.
Explore the science of water, the nature of atoms & molecules and how they can be solid, liquid or gas. Liquid nitrogen and dry ice illustrate states of matter and we'll investigate weird and wonderful seas of fire and ice on other worlds. Split H2O into an explosive mixture and consider hydrogen as a fuel of the future. Bring your curiosity and questions for Explorer Dome's expert science presenters. Expect plenty of audience interaction, freezing fog, fire and BANGS!