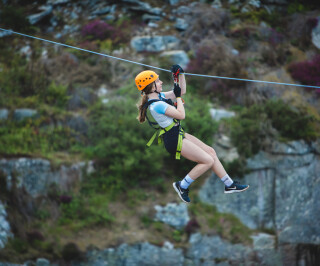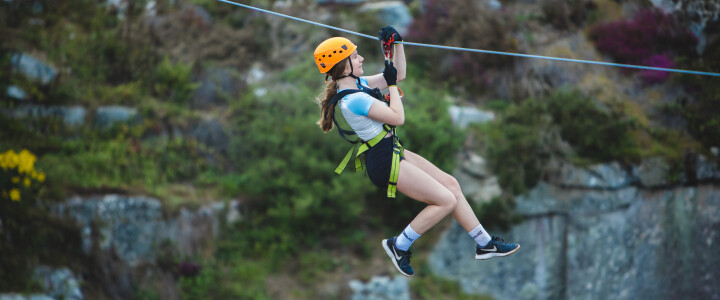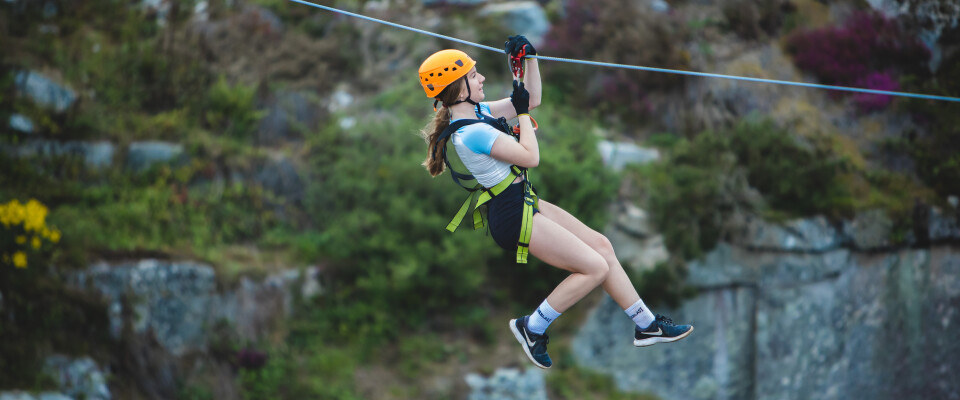 Guest Blog: The Via Ferrata Experience
19 May
Want to know all about Via Ferrata? Read on to find out more about what a Via Ferrata is and why it's one of the most fun adrenaline activities ever!
What is a Via Ferrata?
Via Ferrata ('iron path' in Italian) has to be the most exciting high wire adventure worldwide! Think somewhere in between scrambling and rock-climbing, with added twists and challenges. Taking on a unique climbing route, participants scale cliffs, traverse across rock faces using metal steps, wobble across suspension bridges and fly through the air on zip wires. Those new to climbing, as well as full-on thrill-seekers, get to climb high and enjoy places normally out of reach, taking in stunning views and feeling alive with adrenaline. Secured to a steel cable which is built into the rock, you get to safely push your limits.
Where are Via Ferratas?
Tracing back to WW1, Italian soldiers built Via Ferrata routes in the Alps to enable troops to cross mountains. With many of the protected routes in the Dolomites having been restored and made accessible to travellers, Via Ferrata has become an increasingly popular adrenaline activity. Thousands of routes have been built across Europe and now Via Ferratas are found worldwide. Check out some of the most extreme ones on Wanderlust!
Via Ferrata in the UK
Via Ferrata Cornwall offers the first full Via Ferrata in South England. Other Via Ferratas in the UK include those at Honister in the Lake District and Vertical Descents in Scotland.
Why do a Via Ferrata?
Completing a Via Ferrata is an exciting achievement! Are there easier ways to get an adrenaline rush? Yes. But if you want to take control of your adventure and do something under your own steam, then this is for you! Via Ferrata is unique and the mix of climbing, high wire bridges and zip wires make this an adventure like no other. It also gives you a great feeling of freedom, being able to safely reach places that'd otherwise be too dangerous. Up in the air and surrounded by beauty is the perfect place to switch off and find your matrix moment! The best of both worlds, it offers the fun of scrambling but more safety, and the heights of rock climbing but more uniqueness.
How does Via Ferrata work?
Once you've put your climbing gear on, you clip into the safety cable which is bolted into the rock face and runs across the entire route. This will be your safety line throughout your whole journey, giving you complete freedom to stretch yourself, go for big moves or just have fun letting go! Via Ferrata routes can take you in all directions, traversing sideways, climbing upwards and everything in between.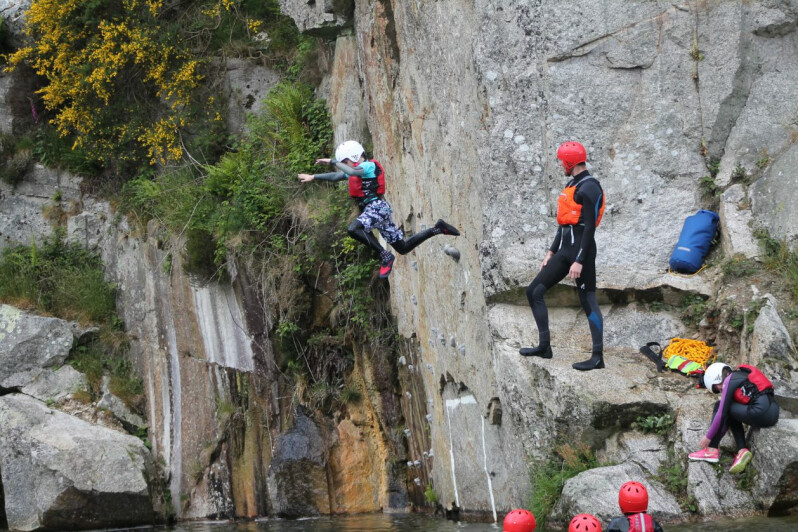 How safe is a Via Ferrata?
As with all sports, there is an element of risk with Via Ferrata. Traditional Via Ferratas are self-led, which means that you'll need to ensure your equipment is suitable and fitted properly. You'll also need to check that the weather conditions are safe (with no lightening forecasted!). At Via Ferrata Cornwall, we've undertaken rigorous risk assessments to ensure your utmost safety. You can also be assured that equipment is of the highest quality and you're supported by our experienced and qualified guides. This makes this the perfect introduction to Via Ferrata before you consider doing them on your own in Europe or elsewhere.
How difficult is Via Ferrata?
The great news is that for many Via Ferrata adventures, no experience is needed. Routes are graded by taking into account the exposure and the ability and strength needed.Alpinetrek.co.uk has details of the Hüsler and Schall Via Ferrata scales, with A being the easiest and F being the most difficult. Levels of ability and equipment needed vary with the categories and before undertaking any Via Ferrata, you'll need to find out its level and make sure you're prepared.
Our course at Via Ferrata Cornwall is difficult to categorise, because the safety system is a continual rail system more frequently used in adventure parks. However, if we were to categorise it in terms of the physical movement, we would define it as a category B-C. In future years we'll be developing 'Via Ferrata Extreme', so conquerors of our Full Classic route – watch this space!
What kit do I need?
If you're embarking on a traditional, open access Via Ferrata course, then you'll need a climbing harness, carabiners and a lanyard to secure your harness to the cable. The lanyard consists of two carabiners on the end of stretchy leashes, attached together. The end of the lanyard which attaches to your harness contains a shock absorber, in case you fall. You'll also need a helmet and gloves, which will prevent your hands from getting scratched or cut from the rocks. If you're undertaking very difficult routes, you might want some climbing rope and a belay device too for extra security.
Our routes at Via Ferrata Cornwall are different to those at a traditional Via Ferrata course, so our kit, harness and safety systems are different too. With the traditional kit, you're in full control and can experience a fall, though with our system, this is limited to 1-2m maximum. Helmets, harnesses and gloves are all provided, so this is one less thing for you to have to think about!
In the future we plan to introduce the traditional kit, so you can pick up those techniques too.
Considering trying it?
Check out our own routes and if you have any questions, please do email us at hello@viaferratacornwall.co.uk – we'd love to help!