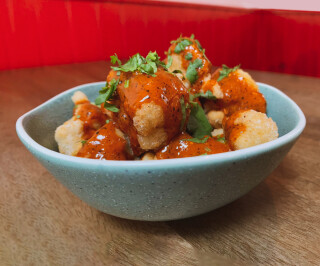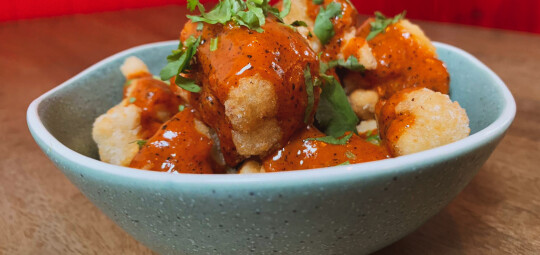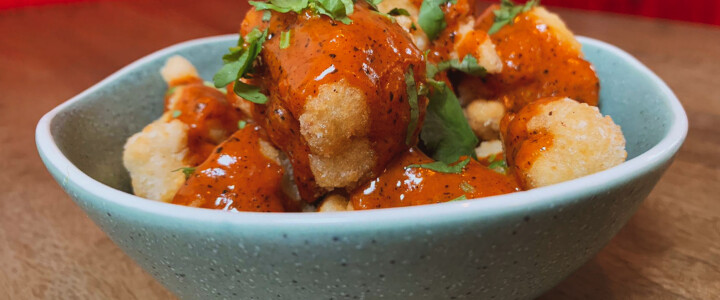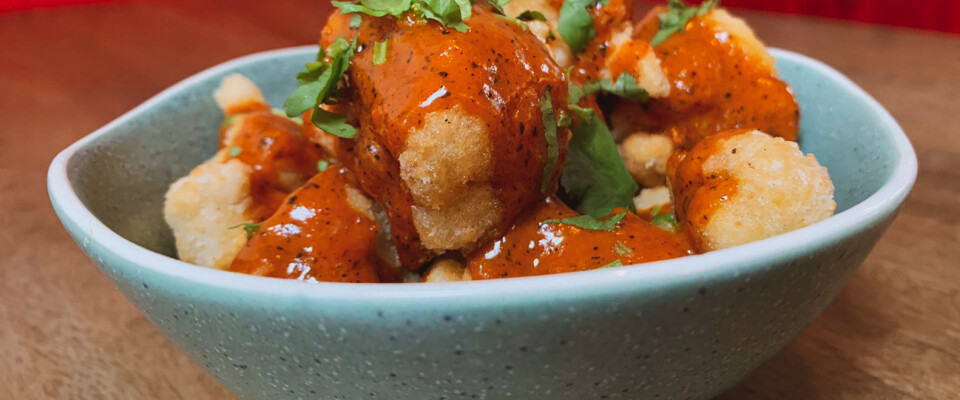 Guest Recipe Blog : Korean Fried Cauli
7 June
This month's Guest Recipe comes from RoBo Canteen in Falmouth and is for their Korean Fried Cauliflower dish. See below for full details on how you can create this tasty side dish...
INGREDIENTS
For cooking: 200g cauliflower flourets, 1 litre veg oil, 300g cornflour/gluten free flour
For brine: 100ml of soy sauce, 100ml sake/shaoxing rice wine, 50ml mirin, 300ml water
For sauce: 10g toasted sesame seeds, 5g garlic puree, 50g gochjuang pepper paste, 100ml fresh orange juice, 80ml veg oil
For garnish (optional): Corriander/spring onions
METHOD
Step 1 – Prep cauliflower
Cut cauliflower into thumb sized florets. Drop florets into a pan of boiling water and cook for 3-4 minutes. Take cauli out and plunge into very cold water to stop them cooking. Soak cauliflower in the brine mix for at least 4 hours at room temperature but no more than 24 hours total (48 hours if in the fridge).
Step 2 – Fry cauliflower
Heat oil in fryer or a large pan heated to 160-190 c. Drop the cauliflower into the flour. Carefully place cauliflower into the hot oil. Cook for 3 to 4 minutes until it is floating a little bit. When they are crispy, take out and drain on paper towel.
Step 3 – Getting saucy
Blend, or whisk, all the sauce ingredients together except the oil (Blend 30 secs, whisk 2 mins). Add the oil to the sauce mixture and bring everything together. Pop your cooked crispy cauliflower into a bowl or onto a plate, whatever suits. Drizzle over sauce, it is important that you do not drench the whole thing (It actually works well to have a bit of sauce here and there to give you some variation to your munching). Add your desired garnish then munch it all down! (We recommend eating them with your fingers).