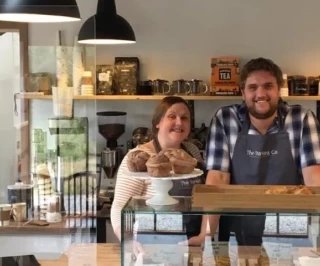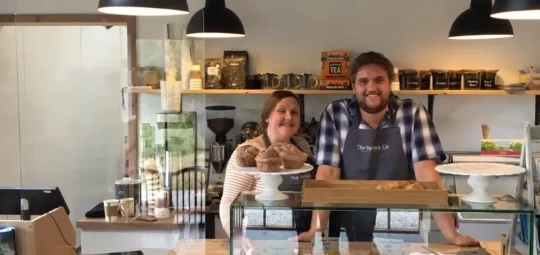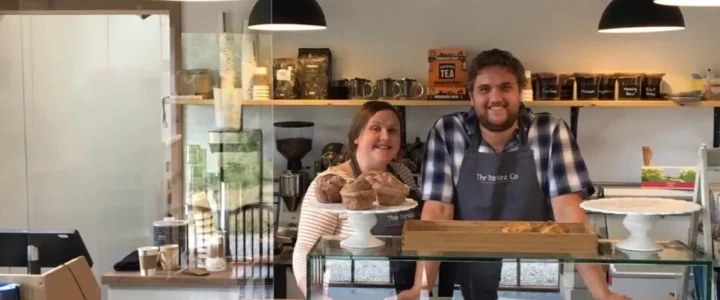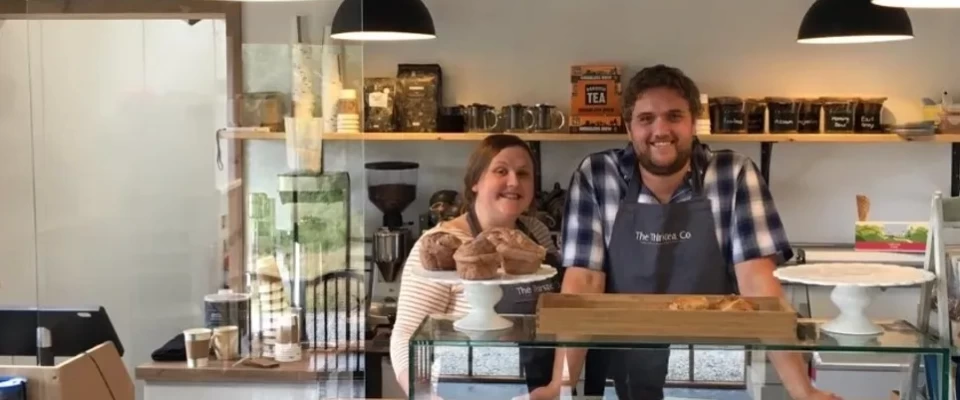 Meet... Seth from The Thirstea Co
13 September
The Thirstea Co is a delightful tea room, set above Towan Beach on the Roseland.
We meet Seth, passionate and hardworking owner and partner of much admired local business, The Thirstea Co , to learn more about him and his business.
What inspired you to start your business, and how has it progressed over the years?
Almost exactly a decade ago Jodi and I were having what my brothers dubbed a quarter life crisis aged 21, fed up with careers, not living in my native Cornwall and generally a bit bored. So we upped and moved back to Cornwall with our newly converted 1980 Citroen H Van Earl.
We were lucky enough to gain a permanent pitch with the National Trust at Towan beach and spent 6 happy years building our business.
Fast forward to 2020 the NT leased us a newly converted ancient barn and we go cracking with our new Cafe, skip again to 2021 we (obviously bored again!) crowdfunded and converted our little Horse trailer for Carne Beach.
2024 marks our first decade in business and we generally couldn't be happier with what the business has become and where we're headed.
What is your favourite part of your business?
Being able to take an idea from late night doodling to completion. It's so satisfying to see something which you've dreamt up and built succeed and become part of the business. Yeah, big things like the cafe or the horse box, but also smaller projects like Pizza and mail order cakes.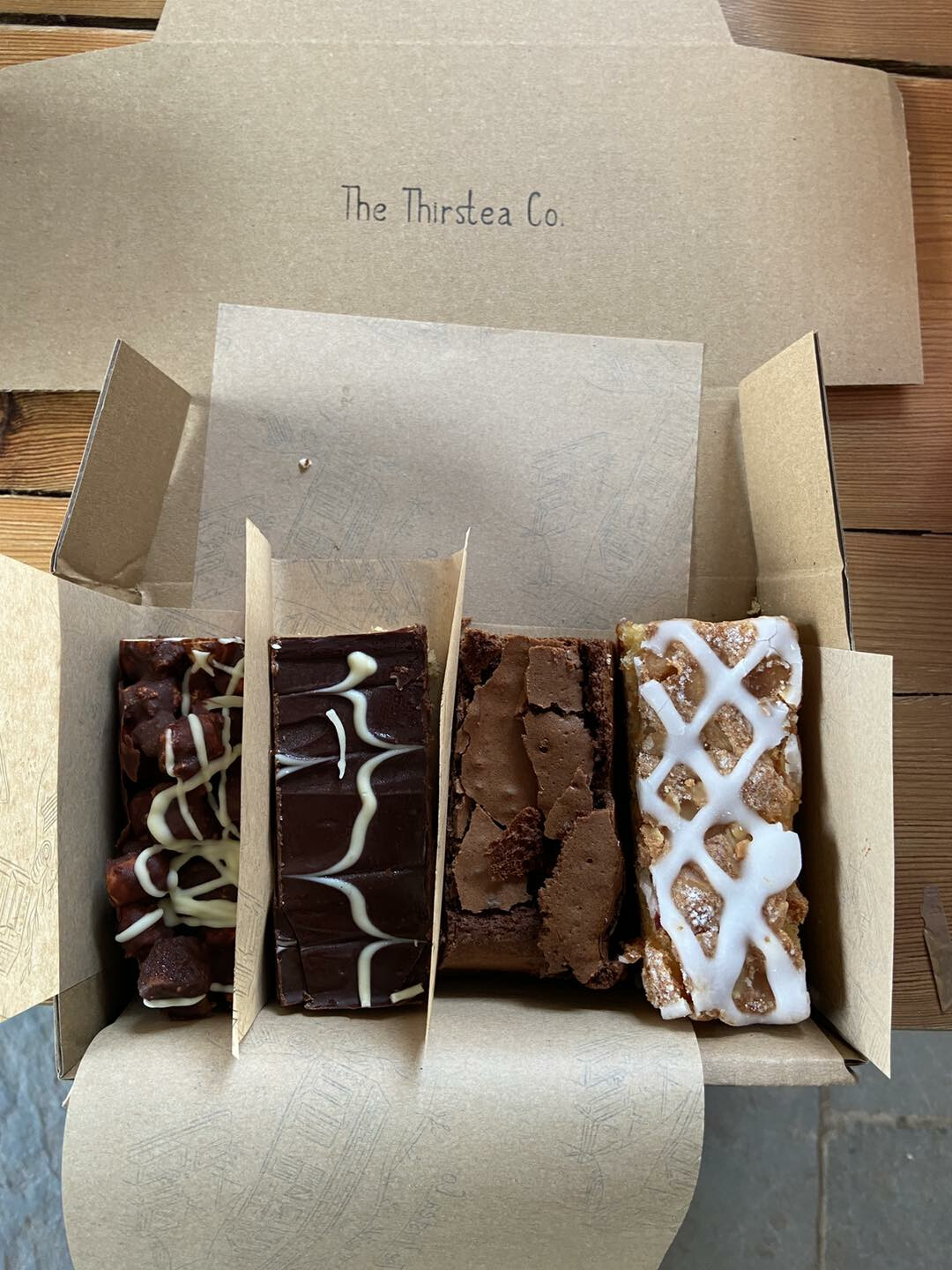 What can a visitor to The Thirstea Co expect from the experience?
Firstly, great service, anywhere can make good food and great coffees, but it's got to be presented, sold, made, delivered with great service, and I'm so pleased that I can trust my team to deliver that service day after day.
Beyond that, we've got a small but mighty lunch menu, (and breakfasts in the slower season, think eggs Benedict's, and stacks of pancakes!) with sandwiches and toasties made to order, sausage rolls, and locally homemade real Cornish pasties. All of this washed down with expertly made Origin coffees or followed by a pretty amazing scoop of Callestick ice cream.
For most of the year we operate as a real cafe with table service, log burner in the winter, etc but for a few weeks in the summer we go takeaway only which is the only way we can manage the crowds!
What is the most requested item on your menu?
Our three leading lights would be the Eggs Benedict, homemade hollandaise, eggs poached by our very own Eggspert (sorry!), on toasted English muffins. From the lunch menu the Steak pasty. We sell thousands every year and we've been working with the same local bakery for over 9 years. Come for the Pasty stay for the beach! The Pasty's rival would be our signature Bacon, Brie and Chilli Jam toastie. Smoked bacon, slabs of Brie, a spoon or two of local chilli jam and the secret to a great toastie, a sprinkle of mozzarella for that ooze factor. It's by far our most popular sandwich, and for good reason!
What are your business core values?
Local, quality, and people. We get as much as we can from local suppliers based within Cornwall or the South West.
It's got to be good, people expect quality, and for the most part are happy to pay for it. We make things with care, we want all our customers to feel they've had the best service experience of the day. We almost certainly won't be the cheapest around but we do deliver value without compromising on quality.
We could do none of this without our people. They are the backbone of our business, and our people make sure the people coming through the door are looked after and leave happy, and that could not be achieved without our amazing people doing amazing things every day.
Where do you source your ingredients?
As far as we can, from within Cornwall; our coffee from Origin, our ice cream comes from Callestick Farm, milk from Rodda's, soft drinks from Cornish Orchards, jam from Boddingtons. We make all our own cakes every day, made 6 feet from our counter.
Cornwall is our home, my dad's family farmed outside Truro for generations, dairy cows supplying Roddas, neighbours to Callestick Farm, mum worked with the founder of Cornish Orchards, our sausage rolls are made by an old friend/colleague of ours. It's not just about keeping the money within the Duchy, it's about supporting other local businesses, and seeing them grow and thrive as we do. Cornwall is chock full of amazing people and businesses and it doesn't take much to find and work with them.
What are your favourite local businesses?
As a family we love Heligan, it's everything you need for a day out with the children. It's 15 minutes from home and we can guarantee the 3 year old will have the best day of her life every time.
Kate and Will Martin at Treway Farm are inspirational, what they've achieved over the last few years is phenomenal, especially with the young kids in tow.
What advice would you give someone wanting to work in the food and hospitality industry?
Show willingness and initiative. Anyone can be taught how to use a till or how to work in a kitchen, but what can't be taught is the willingness to learn, or the proactive thinking of seeing what needs doing and cracking on with it.
What is your favourite part of Cornwall, and why?
Fal Estuary / Carrick Roads. I spent my childhood learning to sail from St Mawes and latterly teaching sailing, racing in Falmouth Week, helming rescue boats for regattas, all around the Roads. I have nothing but Swallows and Amazons memories of sailing up to Turnaware for an overnight camping trip, or racing down Carrick Roads with a spinnaker up and my brother hanging off the side of the boat keeping us upright. The best bit about this, is that Jodi's parents now live at Cowlands creek near Kea, so the Fal is still a part of life and I can't wait to get my children out on the same water I enjoyed so much.
When you get some, how do you like to spend your free time?
I'll tell you when I do! Any time we have we get the family out, somewhere near the sea ideally, whether it's for a hedgehog at Chapel Porth, or a paddle at one of "our" beaches, or even just a quick drive to one of our local gardens for a run around.
Eventually we'll get back to sailing, and we'll get the children knowing their port from their starboard, but apparently, I'm not allowed to claim a boat as a business expense!
You introduced Pizza Nights this year, to great success. Do you have any other plans in the pipeline for the future?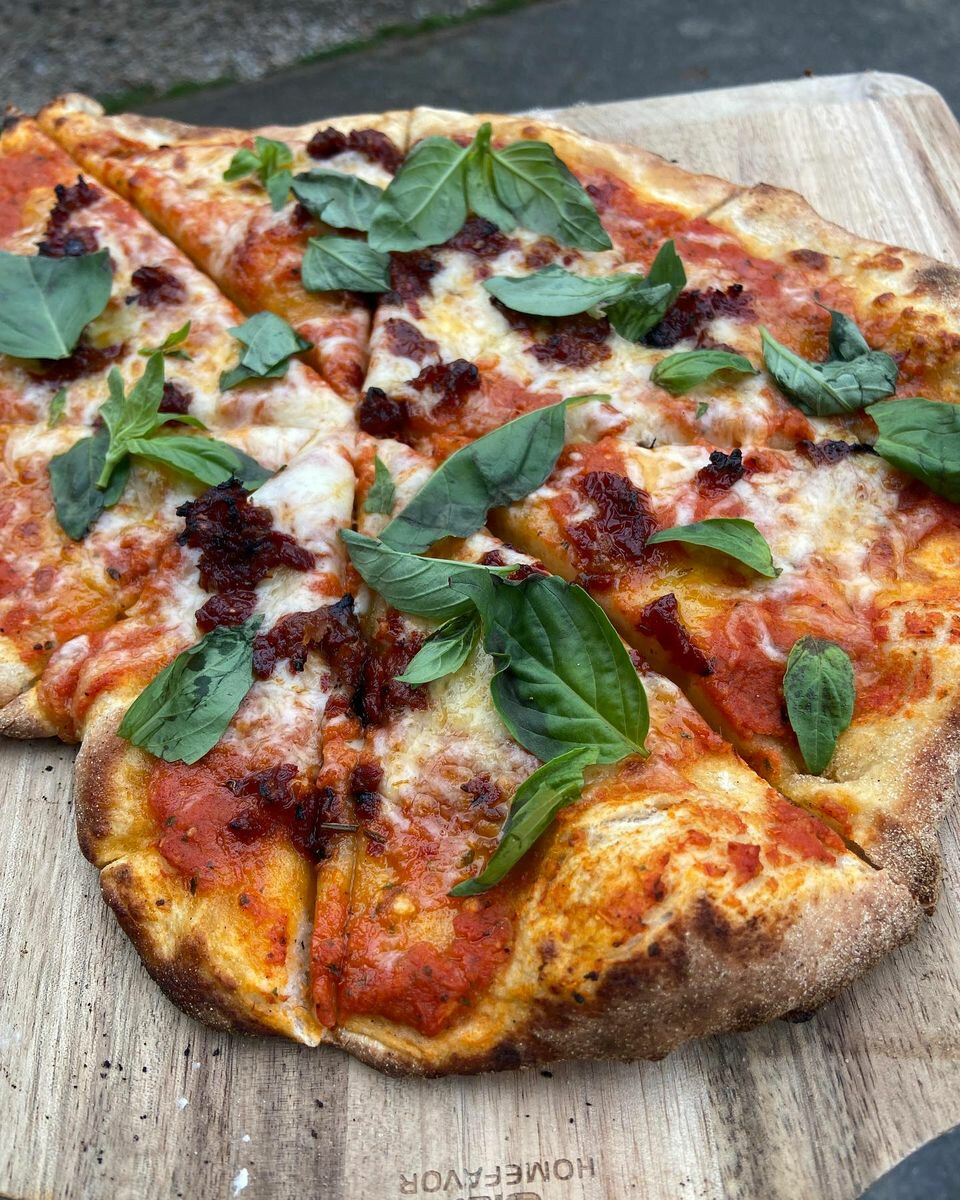 Pizza Nights have been phenomenal. We started as novices and now we are a crack team of pizza ninjas. They'll be back bigger and better than ever before in 2024.
In terms of further development, right now we're pausing, we have our two sites, we have online cake delivery, we have pizzas, we are going to take a breath. I'm learning every day as the children grow up (one is off to school next year!) that balance in life is key, and we are trying to find our balance this year.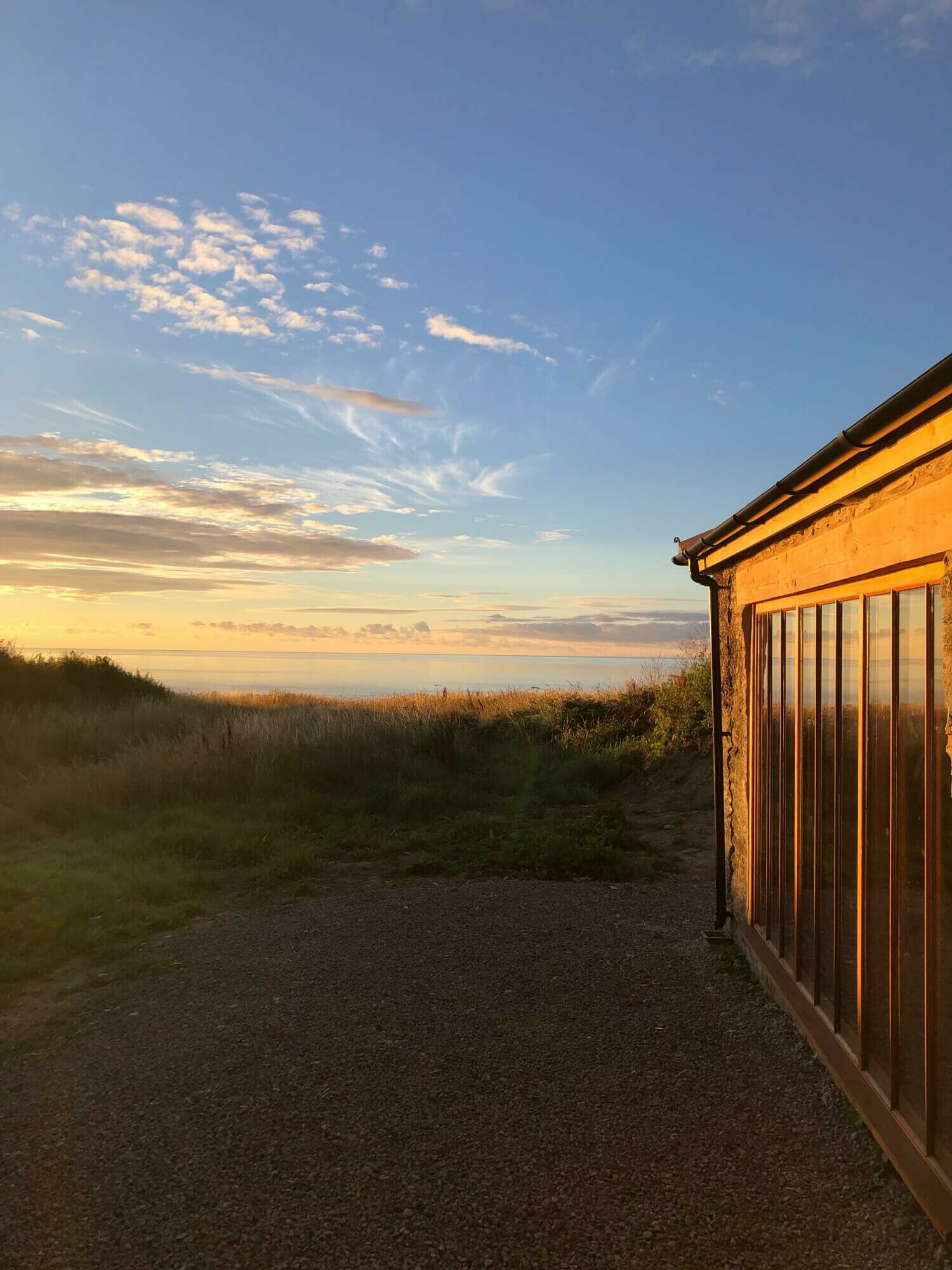 With thanks to Seth for taking time out of his busy life to share his ethos and such inspirational answers. We totally recommend a visit to try out the amazing food and atmosphere at The Thirstea Co - you can find out more about The Thirstea Co here.