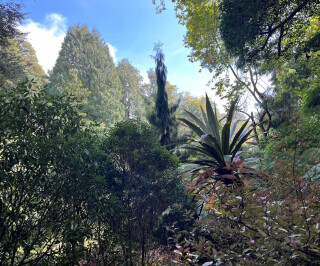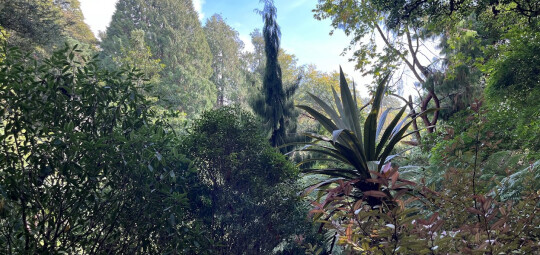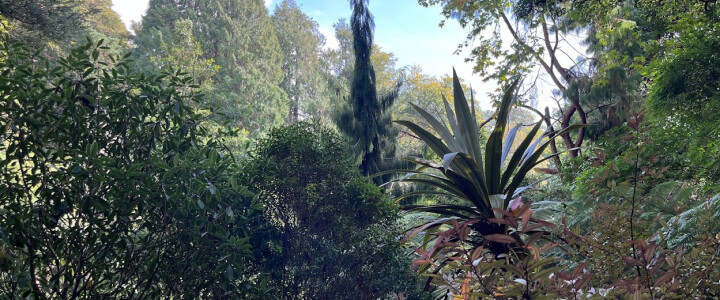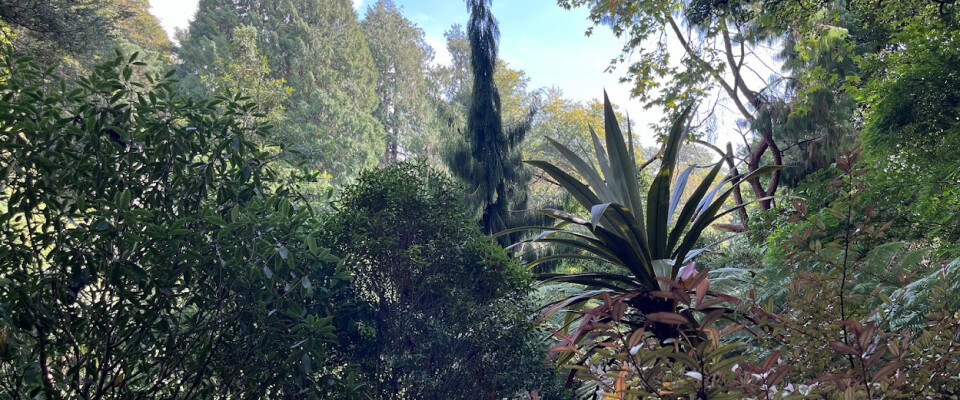 Guest Blog: Glendurgan Garden Autumn
26 September
As we move into Autumn, Assistant Head Gardener of National Trust Glendurgan Garden shares his thoughts on the season.
National Trust Glendurgan Garden is a peaceful, exotic and playful valley garden that leads down to a sheltered beach and is a wonderful place for relaxation and reflection as well as adventure and play.
Tom Cutter, Assistant Head Gardener, shares his thoughts on Autumn and his work at these spectacular gardens.
"Autumn is a time at Glendurgan that I feel is really beginning to improve – either that or I am noticing it more as time goes on…
It has not historically been our most extravagant of seasons but we do display a great range of autumn colour around the garden.
The Tulip Tree (Liriodendron tulipifera) glows golden as the Pampas Grass (Cortaderia selloana) flowers away in the foreground when viewed from the path around the Cherry Orchard, arguably our finest autumnal view, I would say.
Nearby the Cercidiphyllum japonicum begins to smell sweetly of candy floss or burnt sugar as the sugars in the leaves break down.
Luckily, also, Glendurgan is fond of a conifer or two and these evergreen mammoths hold their own as the deciduous leaves begin to change colour and fall throughout the season, creating a mesmerising backdrop to each of the valleys that house this garden.
The herbaceous plantings throughout the garden continue to flourish into early autumn, with hotspots being the Entrance Route, Valley Head and Fishpond, along with the Jungle and New Zealand that never fail to impress.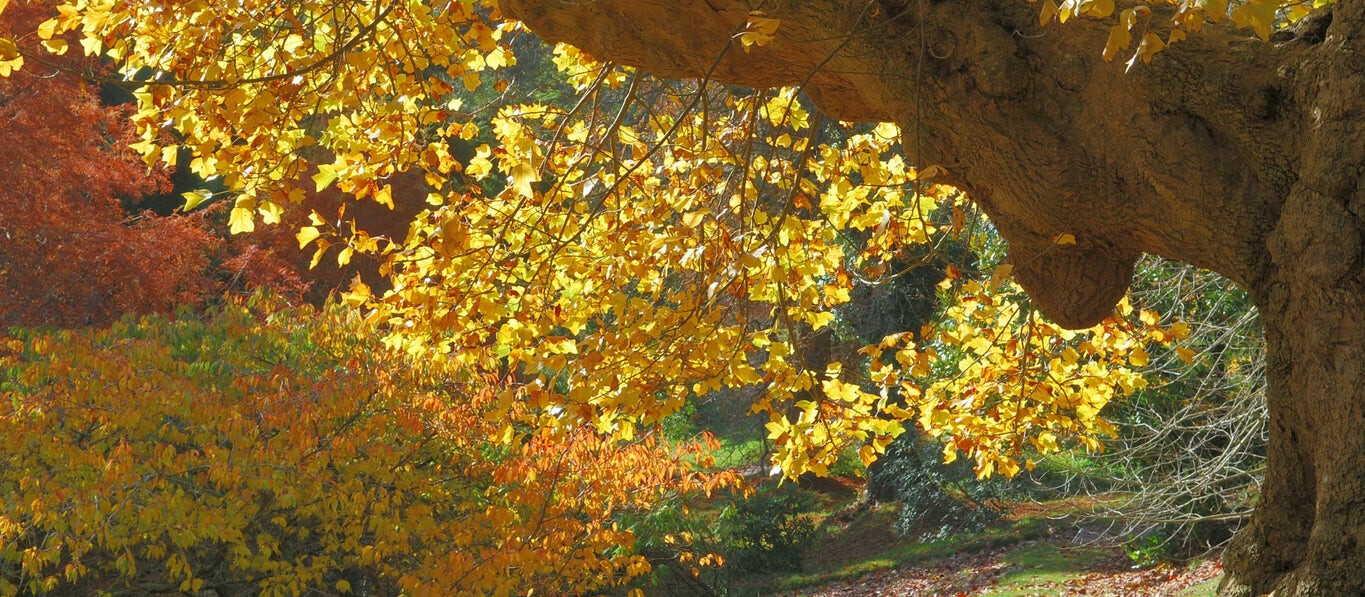 Our work throughout the garden is continuing with the strimming and finishing off any hedges left to keep things tidy until we close for the season and begin our gritty work again this winter!
As ever, we study the garden throughout the year, learn from that and continue to plan ahead to improve the place for the future.
We will also be looking to take advantage of the cooler and damper weather, to get some more planting done to bolster many areas around the garden ready to show off next year.
Autumn planting has the benefit of still having some growing season left for the plants to get rooted in, cooler and damper weather to mitigate the risks of drying out, and the coming winter season poses very little threat of drought or drying out so we tend to have better luck planting in autumn as opposed to spring."
More information on things to see and do at Glendurgan Garden can be found here