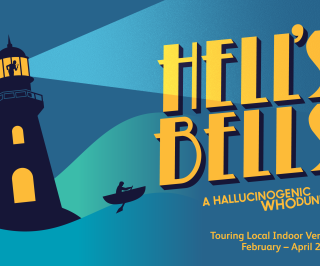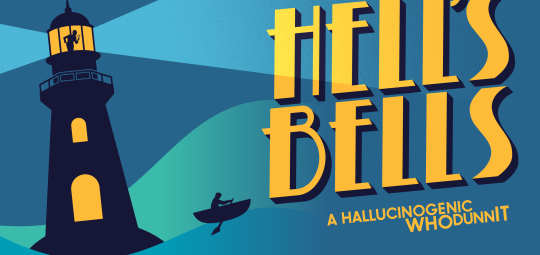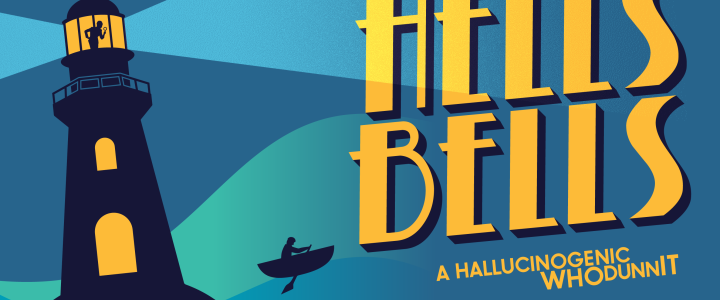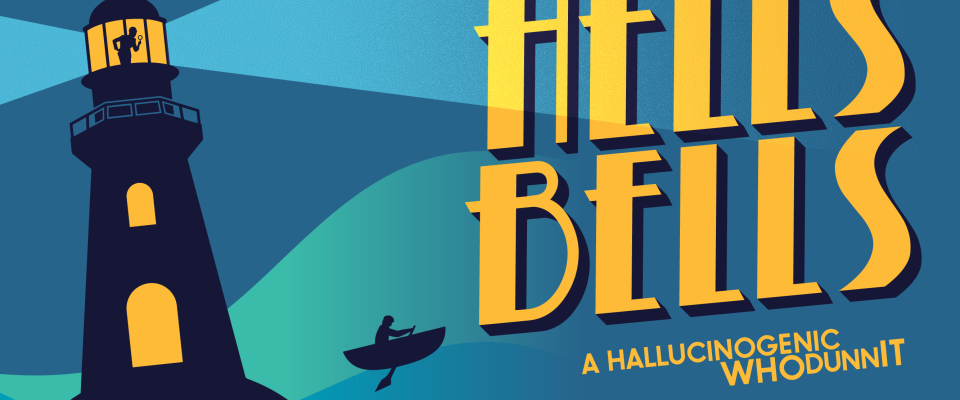 Miracle Theatre's Hell's Bells Takes Cornwall by Storm!
20 November
The acclaimed Miracle Theatre returns with a bang, bringing their latest indoor production to
audiences across Cornwall and the South West.
Miracle Theatre is Cornwall's longest running and most prolific touring theatre company. For over four decades, Miracle Theatre has been dedicated to delivering high-quality, inclusive live experiences and making theatre accessible to all, regardless of age or background.
For the first time in a decade, Miracle Theatre is touring indoor venues throughout February to April, taking the region by storm with their brand-new show, Hell's Bells.
As the body of a lighthouse keeper mysteriously washes ashore, covered in strange markings, Ferelith's seaside holiday takes an unexpected turn.
Grabbing an opportunity to escape from the tedium of the beach and unable to resist meddling in the police investigation, she soon finds herself tangled in a web of peculiar events.
As things grow increasingly strange, her legendary powers of intuition begin to fail her.
Can her down-trodden brother, Grubb, who always seems to be one step behind and heading in the wrong direction, rescue her from the brink of disaster?
Miracle Theatre Founder and Artistic Director Bill Scott said:
"As well as touring open-air productions to unlikely and out-of-the-way venues every summer, Miracle also used to spend the winter months visiting indoor spaces - from theatres and arts centres to village halls and schools. After a pause of ten years, we are delighted to be back on road from February to April, revisiting our old haunts and discovering some new ones. As always, our aim is to bring lavish and extraordinary shows to community venues of all sizes, no matter how unassuming or remote! What better entertainment for a winter's evening than a murder mystery, packed with larger-than-life characters, daft humour and spine-chilling suspense – all delivered to your doorstep!"
With a reputation for producing comical, highly entertaining and clever shows, Miracle Theatre has been delighting audiences across the South West since 1979. Don't miss their return to theatres, village halls and community centres to entertain adults and adventurous children alike. This production was developed with support from the UK Government's Shared Prosperity Fund through the £132m Good Growth Programme, managed by Cornwall Council. This eagerly awaited indoor tour is a testament to Miracle Theatre's commitment to delivering top-quality performances accessible to all, and it marks a significant cultural event that will captivate audiences throughout Cornwall and the South West.
For more information about Miracle Theatre, tour locations and to book your tickets, visit Miracle Theatre's website here