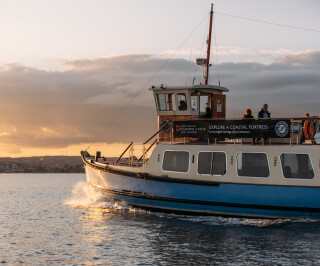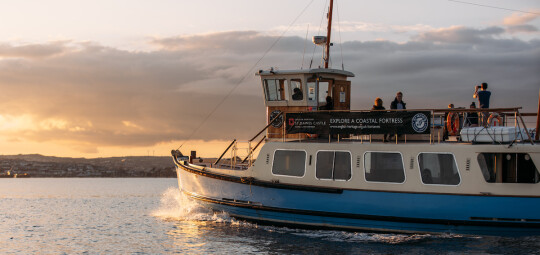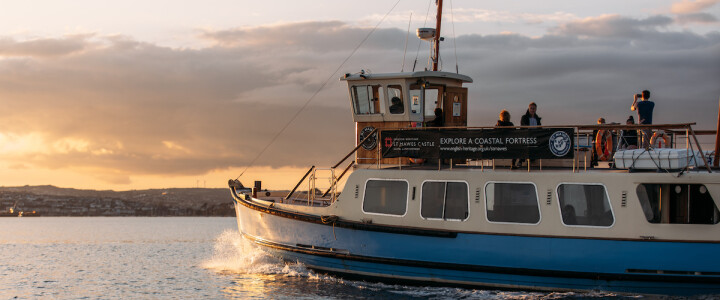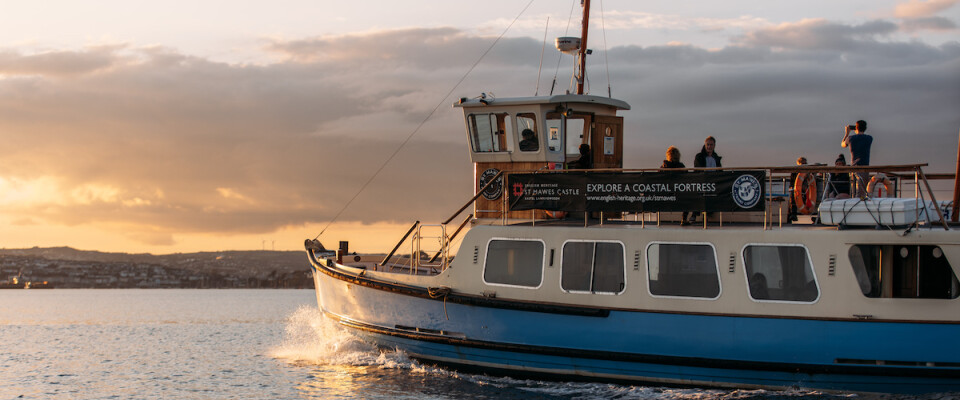 5 Reasons why we love Cornwall in the Winter
6 December 2019
Forget those winter blues, t'is the season to be jolly, and here is why...
The Fal River area is Cornwall's most popular visitor destination, and it is easy to see why. Many people associate this beautiful Cornish river and the Area of Outstanding Natural Beauty it runs through with summer holidays, however we think this quieter time of year has a lot to offer.
Much as we love the bustle of summertime, this beautiful Cornish river comes into its own in winter with its mild climate and spectacular scenery. Here are some very good reasons why we love the Fal River in the winter months.
1. It's all yours
The summer visitors have gone, and they have left behind secluded beaches, quiet cafes and deserted cliff paths.
With traffic-free roads, and an abundance of car parking spaces it's a great time to enjoy our award winning local attractions minus the enormous queues, and the crowd-dodging.
If you haven't been this year, spend a few hours wandering around the National Maritime Museum Cornwall. Take some time out and discover the area's fascinating maritime history.
2. Sunset boat trips
So long as you're wrapped up warm, cruising around the Fal Rivers sheltered waters in winter time can be a real delight.
Clear, crisp, calm winter days often go hand in hand with dazzling sunsets, and when reflected in the water it's simply breathtaking.
Cornwall's most iconic boat trip, the St Mawes Ferry makes the crossing from Falmouth to St Mawes 364 days a year.
3. Winter walks
There are few things more invigorating than a bracing walk on a dry, frosty day under the blue sky all wrapped up against the cold.
With ancient woodlands, dramatic clifftops and secluded beaches you're spoilt for choice when it comes to finding a place to leave your frosty footprints around the Fal River.
Winter is also a great time for your four-legged friends too. Most beaches lift their restrictions during the winter opening up miles of coastline to dog walkers.
It goes without saying that a good walk is a sure to bring on a big appetite, so choosing a great eatery to pass by along the way has got to be a top priority when it comes to route planning, which brings us on to our next point...
4. Cosy pubs
After a bracing walk, what could be better than a celebratory tipple or some hearty grub sat by a roaring fireplace in a cosy pub? Luckily you'll find no shortage of great pubs around the river.
With beautiful panoramic windows overlooking the river The Working Boat in Falmouth is the perfect spot to drop anchor and sink a few after a windswept wander.
5. Microclimate
While the rest of the country shivers, Cornwall's mild climate allows plants to grow in abundance.
This part of Cornwall is renowned for its, sub-tropical gardens, many of which stay open throughout the winter when the chill has forced most other gardens across the country to close.
A day out at National Trust Trelissick is a superb way to escape the winter blues. Explore 30 acres of garden, woodland and twisting footpaths and marvel at the superb collections of exotic plants providing year-round colour.
If you're looking for a quiet getaway, winter in the Fal River is an excellent choice! Places to stay are often less expensive out of season too!