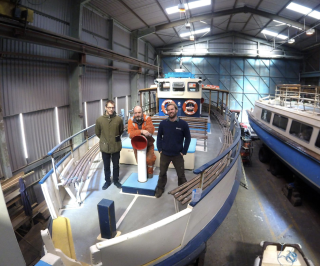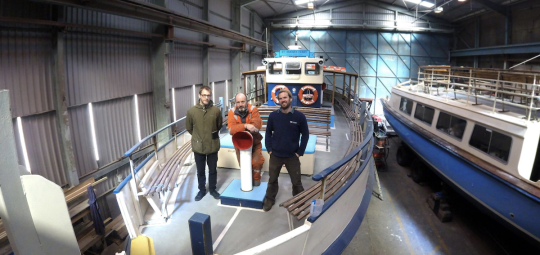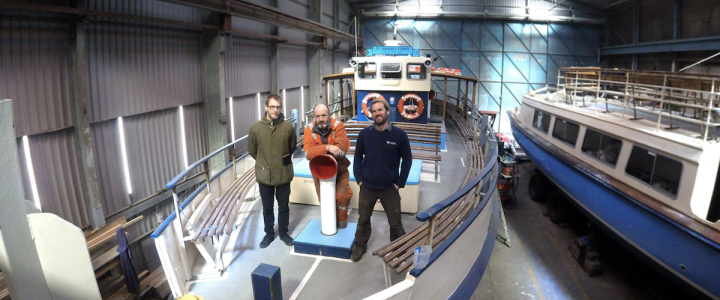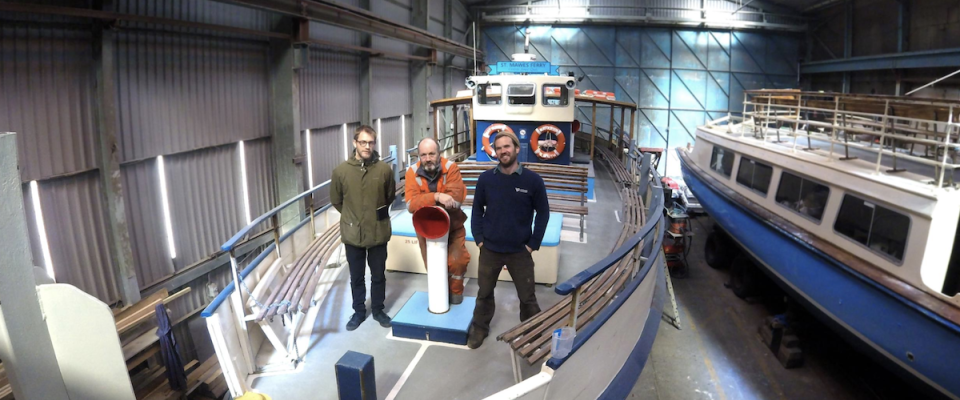 80 Year Old Ferry to get Dazzling New Paint Job
2 May 2019
Fal River Cornwall have commissioned local artist Kleiner Shames to transform an 80 year old ferry into an extraordinary floating work of art.
The new paint job, which will be revealed and launched during Fal River Festival is said to be inspired by 'Dazzle Camouflage' of the First World War. Unlike other forms of camouflage, 'dazzle' is characterised by brilliant, glaring geometric patterns and was used on warships to confuse the enemy, making it difficult to estimate a target's range, speed and direction.
The striking new dazzle ferry and accompanying on-board exhibition will reveal and celebrate many surprising layers of wartime history associated with the river, and the St Mawes Ferry itself. Built in 1939, The May Queen (commonly known as The St Mawes Ferry) celebrates her 80th Birthday this year. Before making her way to Cornwall in 1968, the May Queen enjoyed a varied life.
Originally commissioned as a pleasure boat on the beaches at Rhyl, North Wales, she was requisitioned by the Royal Navy in World War II and served as a fire boat in the Liverpool Docks.
The new work of art will also pay homage to the 75th Anniversary of the D-Day landings and the critical role of the River Fal as an embarkation for thousands of troops, armour, equipment and supplies to the battlefields of Northern France.
Project Coordinator, Amy Brocklehurst of Fal River Cornwall commented;
"The Fal River area and The May Queen embody many layers of history. Over the past few months, we have uncovered a multitude of fascinating stories and we can't wait to reveal the project to the public.
It is our hope that the dazzle ferry will inspire engaging encounters with the wider public that encourage further exploration and recognition of our distinctive cultural heritage."
The Dazzle Ferry project was supported by FEAST, which is funded by Arts Council England and Cornwall Council.
Be the first to discover the many layers of wartime history surrounding this extraordinary new work of art on the first Dazzle Cruise setting sail on Saturday 25th May with guest speaker former soldier and published author Roderick De Normann and opportunity to meet the artist Kleiner Shames. Tickets £15, limited availability