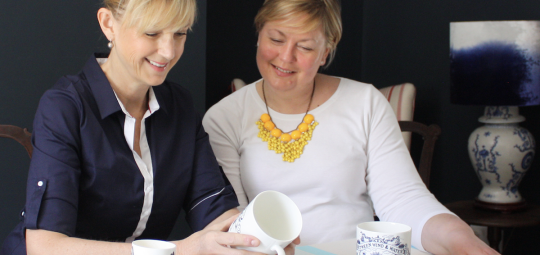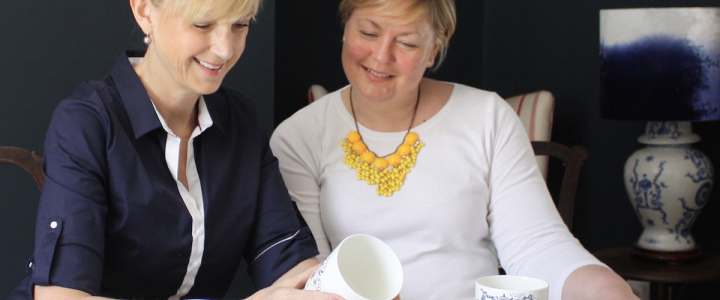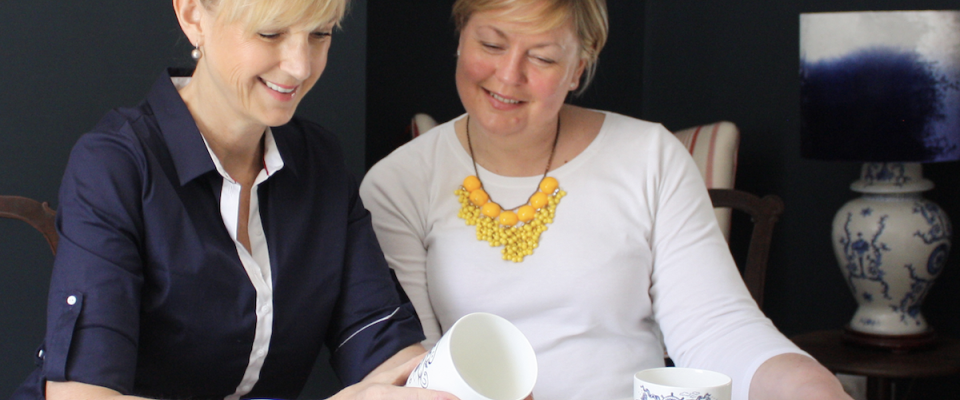 Made in Cornwall
27 August 2019
This month's guest blog from Cream Cornwall.
Not Just Made In Britain, Made In Cornwall!
When we started Cream Cornwall back in 2012, we had a vision for our brand but no money, so we had to make a lot of products ourselves. Luckily both Allison and I have a practical background in textiles, so we did a lot of screen printing, making lampshades, pouring candles and making diffusers. The only thing we couldn't do was decorate and fire our bone china, but we did think about buying a kiln!
We are passionate about getting our products made in Cornwall and if we can't get it made here, then we always look for a manufacturer in the UK. The only range that we design that isn't completely made here is our bone china. Ironically, it's made from china clay shipped to China from the UK, then shipped back as plain white pieces. We have our decals printed and then the china is decorated in Stoke-On-Trent.
But what I want to tell you about is what we get made in Cornwall. We've got a great team of makers all live within an eight mile radius of our studio in Falmouth. We always get compliments about the quality of our cushions, lampshades, washbags etc and that's because they are such perfectionists and we never have to worry about quality control as we know that everything they make is perfect. It's also important to us to know who makes our products and that they are paid accordingly.
So here's who turns our dreams into reality.
Our Makers
We have a great team of creatives who make everything from our cushions, table linen, and tea towels to our range of wash bags and pencil cases. We have the fabric digitally printed then cut and sewn. Keeping all this organised is almost a full time job, but we have a great team supporting us. It's very rewarding to be able to say that our products are made not only in Britain, but in Cornwall.
Our Candles
Our beautiful candles are poured into the line china beakers by The St Eval candle company in north Cornwall. We began by making the candles ourselves, but as they got more popular we weren't able to keep up with the demand! We knew we wanted to keep them made as close to home as possible and were lucky to find St Eval to help. With their state of the art facilities and great attention to detail we knew we'd be happy with the end product and you, our customers love them.
Our Lampshades
These are our best selling products and are made in our studio located above our flagship Falmouth store. We have the panels digitally printed in Staffordshire, which are then handed to our talented team of makers in order coproduce the final product. With such a large range of designs and stylist would be impossible to have them all out on display at once, so we keep everything we need to make them to orders quickly as possible.
Take a look at Cream Cornwall's beautiful homewares and treat yourself or someone special to something made in Cornwall...