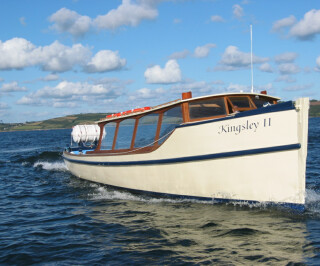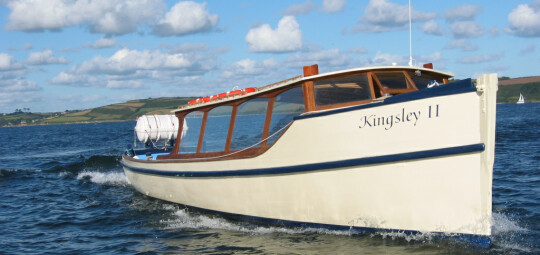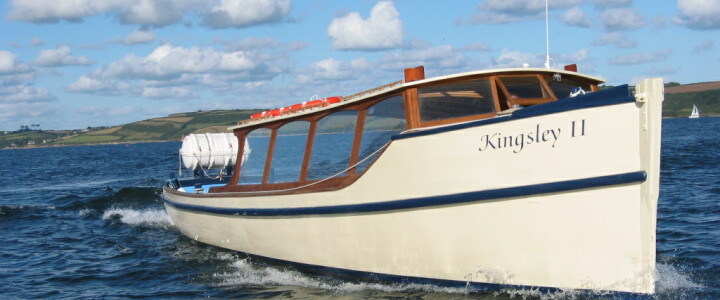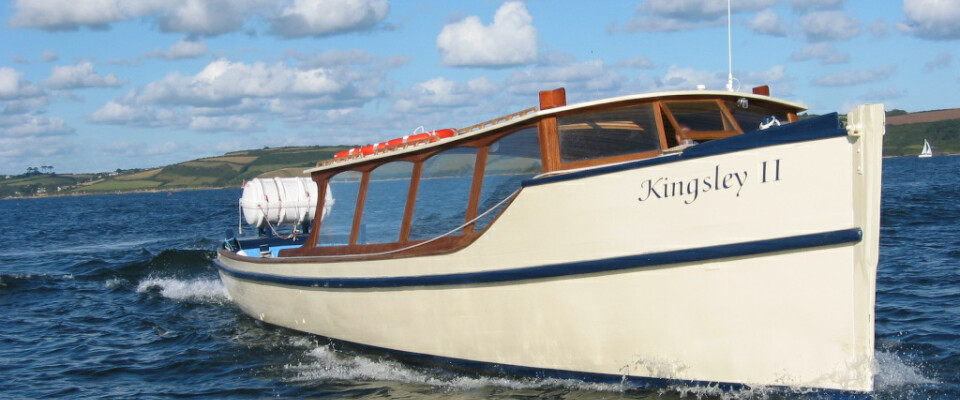 Cornwall is home to the UK's first electric-hybrid ferry of its kind
11 September 2019
A cutting edge green hybrid-engined ferry has been on trial this summer on the Fal River.
The St Mawes to Trelissick passenger ferry has been operating on a hybrid electric propulsion system designed to improve passenger experience by minimising carbon emissions as it travels back and forth through this designated Special Area of Conservation.
In 2017, Fal River Cornwall put their classic wooden boat "Kingsley II" at the disposal of a team of engineers from REAP Systems as the "test bed" for the new electric and diesel hybrid engine. This is the first hybrid diesel electric engine to be retro-installed on a passenger ferry of this scale in the UK and the scope for transforming emissions on all rivers, waterways and coastal traffic is huge.
Among the other participants in this "HEVIMA" (Hybrid Electrical Vessel propulsion with Integrated Motor Assist) project are Babcock International, Lloyds Register, Marine South East, Southampton University, Mainstay Marine and Innovate UK.
Skipper of the Kingsley II Orlando Smithies said;
"It's been great to work alongside engineers to improve the passenger experience on our new service between St Mawes and Trelissick. We have found that passengers are really enjoying the quieter engine operation and many are interested to hear more about the steps we are taking to reduce the environmental impact of our public transport offering."
"We operate in one of Cornwall's Areas of Outstanding Natural Beauty and it's important that we protect and enhance it's special status by leading innovation for clean, safe transport systems connecting communities on the river and estuary."
Gary Mitchell, the son of Percy Mitchell; the notable Cornish boatbuilder who built the Kingsley II in 1934, said his father would have approved of any innovations on his vessels;
"My father was an innovator in design and was always looking for the opportunity to meet new demands in boat building."
The Kingsley II will be operating the Trelissick Ferry service until the end of September.
Buy tickets online and get 10% OFF
The Kingsley II is also available for school science education trips, birthdays, special events, - product launches (green ones welcome) and charter cruises. Get in touch for more details