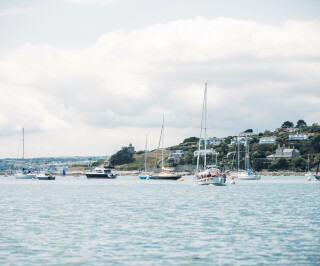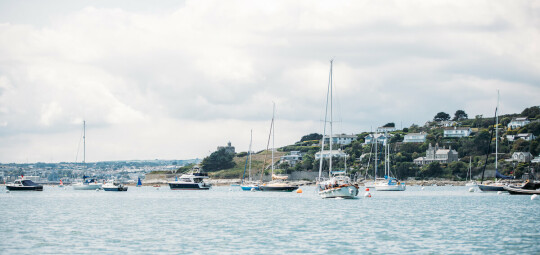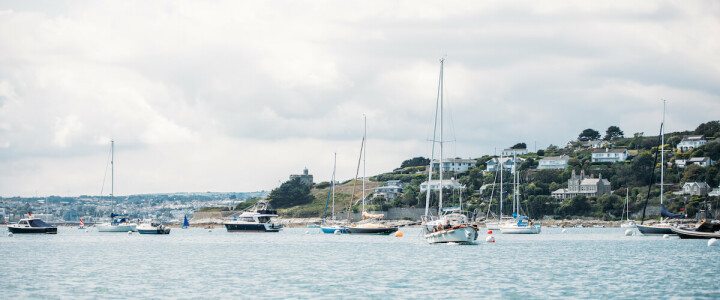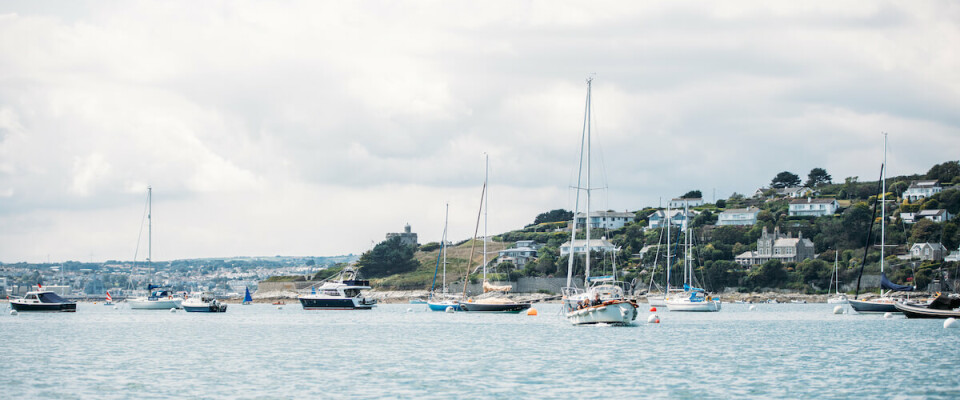 Sustainable September Shoutouts!
24 September 2019
This month is Sustainable September and we're celebrating our partners around the river who are doing their bit for a greener cleaner future!
King Harry Ferry
This Iconic big blue ferry is actually very green!
Built with minimal environmental impact as a primary design criteria, the King Harry Ferry runs on ultra efficient diesel engines that have cut emissions by over 75% and reduced noise pollution by over 80%. Not just that, each year the King Harry Ferry saves 5 million car miles, by connecting the Roseland to Truro and Falmouth - avoiding the alternative 27 mile route. That equates to 1.7 million kg of CO2 and ¾ of a million litres of fuel.
Trebah Garden
Using renewable energy technologies wherever possible has a dramatic effect on reducing our attractions carbon footprint. Trebah Garden recently installed ground source heat pumps to heat their visitor centre complementing the solar panels that were installed in 2016. Big green thumbs up!
Plan your next trip to Trebah Garden, Kids go FREE in October...


Trelissick Ferry (hybrid ferry)
Here at Fal River we are always striving to reduce our negative environmental impact and that's why this year we launched the UK's first electric-hybrid ferry.
The St Mawes to Trelissick passenger ferry has been on trial this summer, operating on a hybrid electric propulsion system designed to improve passenger experience by minimising carbon emissions as it travels back and forth through this designated Special Area of Conservation. This is the first hybrid diesel electric engine to be retro-installed on a passenger ferry of this scale in the UK and the scope for transforming emissions on all rivers, waterways and coastal traffic is huge. We care committed to leading innovation for clean, safe transport systems connecting communities around the river.
Bosinver Farm Cottages
Sustainability is at the heart of everything at Bosinver Farm Cottages.
From managing their 30 acres of diverse habitat organically, to sourcing the very best local products from local companies, artists and craftspeople or ethical suppliers and not forgetting their Forest school & nature trails - a real special treat for guests.
Above all we particularly love their zero carbon eco-house 'Lowen', built in 2011. Lowen was made from reclaimed timber and lime rendered straw bales and is carbon neutral and energy self-sufficient. Lowen even generates enough electricity to power itself plus two other cottages and send energy back to the grid.
Find out more about Bosinver, and all the actions they are taking to encourage other businesses to do the same in our Nanny Pat's Guest Blog.
Fal Marine Conservation
Falmouth Marine Conservation Group was founded in November 2016 by active local volunteers and have since been inspiring the community through engaging events, campaigns and projects. They run a huge range of activities from fun family activities to get the kids loving the outdoors, to academic talks about cutting edge research going on right here in Falmouth.
Check out what's going on in the Falmouth area and follow them on Facebook to keep up to date.