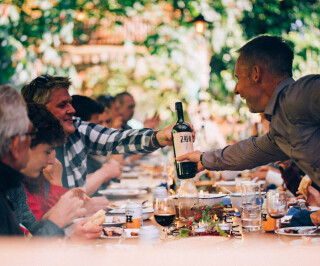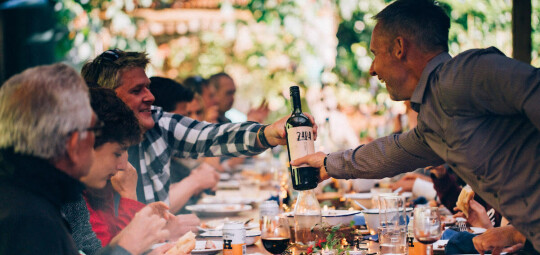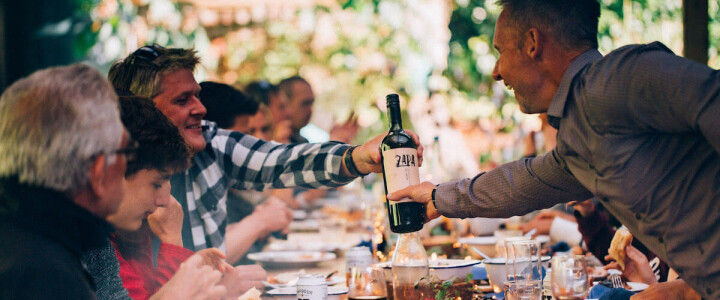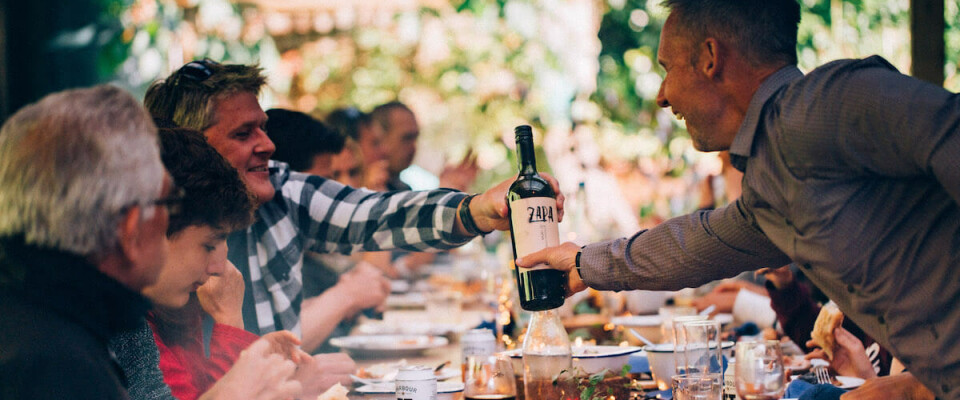 Top Things to do in September 2020
25 August 2020
It's hard to believe the peak of the summer is almost behind us as we approach the month of September. Although it feels like things are starting to slow down, there is still a wealth of activity, action and things to do in the Fal River area at this time of year. Take a look at our pick of some top things to do next month...
Explore the landscape in a classic car
A really special way to explore this Area of Outstanding Natural Beauty is driving in your very own open top classic convertible. You can travel around in the utmost style with Perranwell Classic Car Hire and a choice of three classics; a 2 Seater Morgan, a 4 Seater Morgan and a 2 Seater MG. Escape the crowds and enjoy the fresh air with the car top down and nothing but stunning scenery for company! Perranwell Classic Car Hire offers a series of day maps that you can use to navigate your way around the Cornish coast line.
Click here for more information and to book your car!
Open Studios Cornwall
29 August - 6 September
Catch the last week of Open Studios Cornwall this September and see more than 200 artists, designers and makers in their studios celebrating artistic practice. From Marazion to St Minver, St Ives to Saltash and Penzance to Penwithick, in leafy villages, seaside settlements and wooded valleys, painters, printmakers and potters; textile designers, sculptors and illustrators will guide you between granite gate-posts, down gravelled driveways and along ancient footpaths – and to the Open Studios Cornwall website, enhanced with online studio tours and additional digital content by participants who are not able to throw open their doors, for reasons of limited space or personal vulnerability – to discover, discuss and purchase their work.
Please check the website for the latest information about who is opening and when.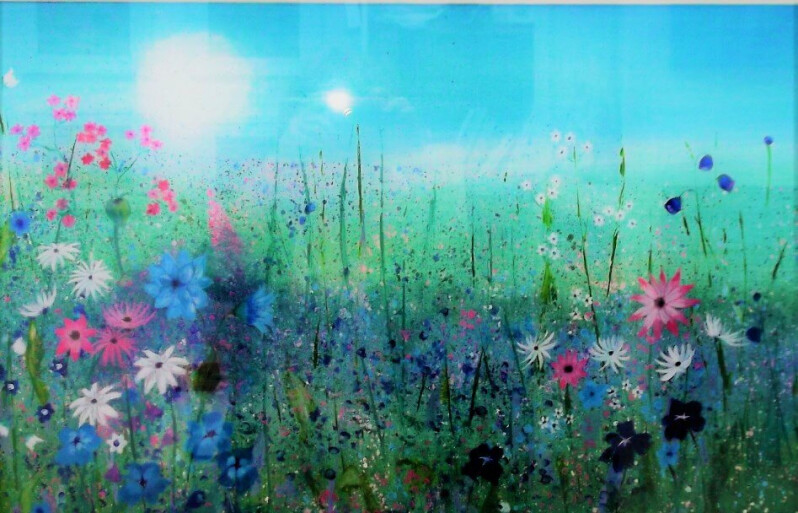 Falmouth Art Gallery : Piers, Ports & Quays Exhibition
1 August - 12 September
A must-see exhibition at the Falmouth Art Gallery this September; the artwork shares what is at the heart of Falmouth and its bustling maritime heritage. On display are a mixture of historic and contemporary artworks all depicting coastal scenes in Cornwall, with a focus on Falmouth. We hope that these stunning images will bring some enjoyment while we all navigate through these troubled waters.
Creekside Archaeology Cruise
2 September
This guided boat trip takes in sites tucked away within narrower channels and side creeks, where place names like Roundwood Quay, King Harry's Reach and Malpas provide a tantalising hint of the many archaeological sites to be discovered – an Iron Age fort behind a later copper ore quay, a Henry VI chapel overlooking a medieval ferry crossing, a 'bad-ford' featured in the Cornish legend of Tristan and Iseult. This cruise takes place aboard our luxury vessel: Moyana. With a beautifully fitted out comfortable indoor seating area, top deck viewing area and fully stocked bar with lots of Cornish tipples, Moyana is the perfect boat to enjoy an informative cruise.
Time: 6pm - 8.30pm
Tickets: £20pp
Departs: Falmouth Prince of Wales Pier
Click here to book
A Classic River Cruise
September is a lovely time of the year to take a scenic river trip on board the Enterprise Boats. Connecting the maritime port of Falmouth and the stunning National Trust Gardens; Trelissick, this picturesque route also calls at the old-world fishing village of St Mawes. Sailing through an Area of Outstanding Natural Beauty, this scenic river trip is one of the most beautiful in the world. Passing Tudor castles, deep sided wooded valleys, historic houses and an abundance of marine activity, this trip is perfect for enjoying the best bits of the Fal River. As well as a beautiful river trip, Enterprise Boats connect you to three completely unique destinations around the Fal River: Falmouth, St Mawes & Trelissick.
Click here to book your trip.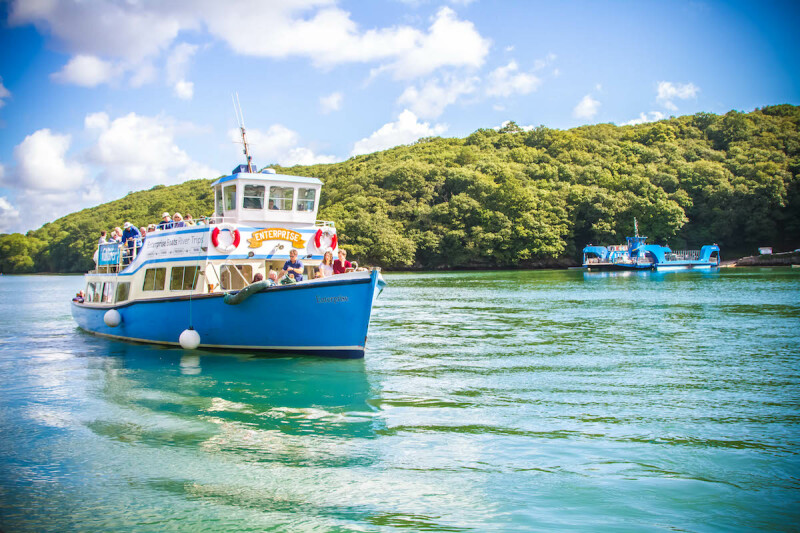 Kernow Adventure Park
Get your adrenaline going this September with a visit to Kernow Adventure Park. From slippery, bouncy assault courses to open water swimming and wakeboarding, this is just too good to be true! Kernow Adventure Park is Cornwall's hidden outdoor activity centre, for family days out and thrill-seekers, with assault courses, open water swimming, wakeboarding and outdoor training on a secret, tranquil lake sunk into the earth.
Towan Beach & Refreshments at The Thirstea Co
Take the King Harry Ferry across to the Roseland Peninsula and head for the beautifully unspoilt Towan Beach. Just 100 yards from the coastal footpath you'll find The Thirstea Co Team Rooms. This is the perfect pitstop for delicious take-away refreshments. Choices for lunch include locally made Cornish pasties or homemade filled rolls, sweet treats range from real Cornish cream teas, to fresh homemade cakes and bakes, with daily gluten free options. To drink, fine loose leaf teas, a range of speciality espresso coffees, freshly ground filter coffee, and luxurious hot chocolate. On warmer days any of our selection of chilled Cornish soft drinks, or the finest Cornish ice cream will keep you cool. The Thirstea Co are open 7 days a week 10am - 5pm until the end of October, so there is plenty of time to enjoy a trip out here.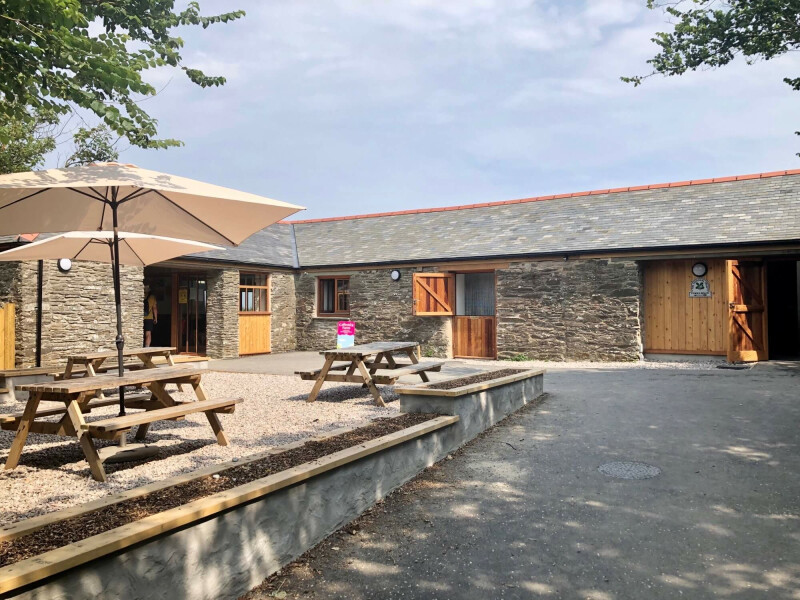 Lamorran Gardens
Every Weds - Fri
Take a trip on the St Mawes Ferry or King Harry Ferry to visit Lamorran; a subtropical, Italianate inspired garden on Cornwall's beautiful Roseland peninsula. Lamorran Gardens is on a four acre south facing hillside with the sea and St Anthony Head with its lighthouse as the backdrop. This is an intimate garden, the visitors having to go and find new areas of the garden through archways and curving gravel paths. There's a woodland area, Japanese style water garden as well as temples and archways. Booking in advance is recommended, see here for their telephone number and website.
A Philleigh Feast…
11 September
This September sees the return of the Philleigh Way Woodfired Feast! Stand by for four delicious courses of beautifully crafted dishes. Set on a beautiful farm on the Roseland Peninsula just a mile and a half from the King Harry Ferry, Philleigh Way offers fantastic dining in a stunning setting. See here for the full feast night menu and to book your tickets!