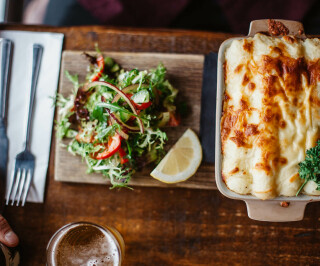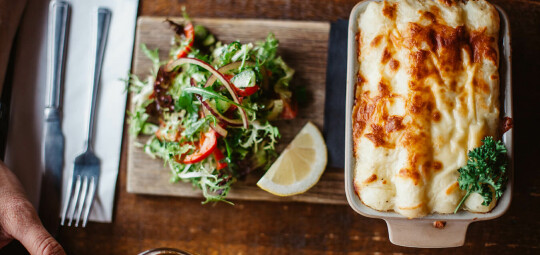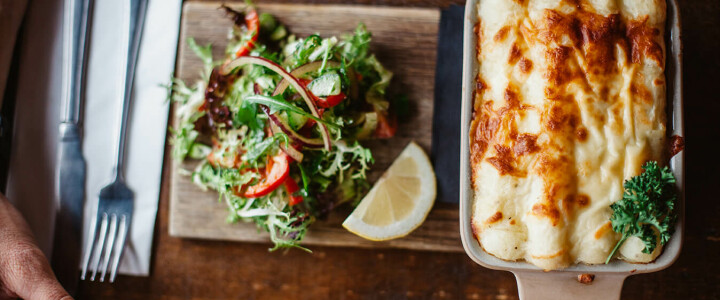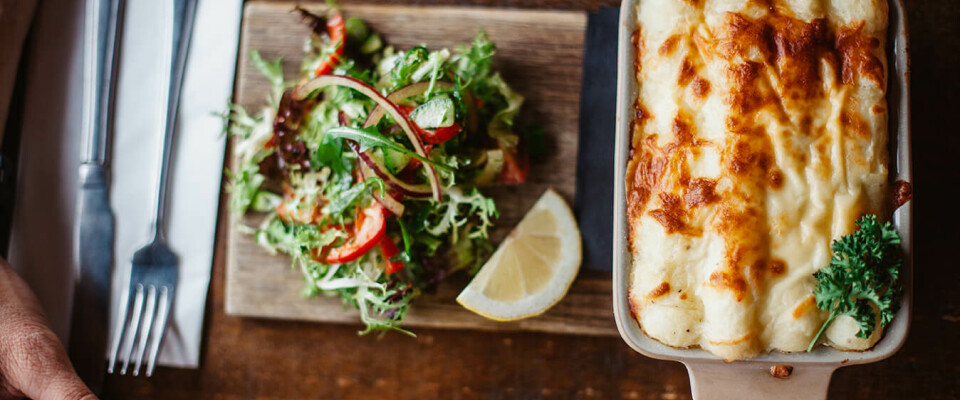 Guest Recipe : Granny Alice's Fish Pie
24 September 2020
This months Guest Recipe blog comes from The Working Boat. This heart-warming fish pie recipe serves four people and is perfect for those crisp autumn evenings or big family get-togethers!
Passed down the Cornish generations, Granny Alice's fish pie is a total crowd-pleaser, and features The Working Boat's new season menu.
From a seafaring family, Granny Alice Hodges was in fact grandma to our Executive Chef Nick. She became a cook for an affluent Falmouth family and was encouraged to create her own recipes. Living to the ripe old of age of 96, even in her later years she continued to regale her grandsons with fond memories of her time at the stove.
Have a go at whipping up this fish pie recipe yourself, or join us down at the pub for a hearty portion of this wholesome dish.
INGREDIENTS
125g butter

One leek finely chopped

Flour

Four boiled eggs

500g white diced fish

200g salmon diced

100g smoked salmon

Pint of milk

30g parsley

Two kilos potatoes
METHOD
Pre-heat your oven to 180C

Melt the butter in a pan, add the leek and sweat off the liquid

Add flour to the mix bit by bit until the flour is binded to the butter

Then, add the milk little by little and stir to create a liquid

Hand whisk the liquid until the flour has been cooked out

Add the diced fish and then take off the heat

When the mixture has cooled down, add the parsley and cooked boiled eggs

Season with salt and pepper to taste

Fill your pie dishes half way

Peel and dice the potatoes before putting them in a pot of boiling water

Boil the potatoes in a pan until soft

Using a masher, mash the potatoes until they produce a smooth consistency

Pipe the mash potato on top of the pie filling

Add grated cheese on top

Bake in the oven for 45 minutes or until the mash turns golden brown