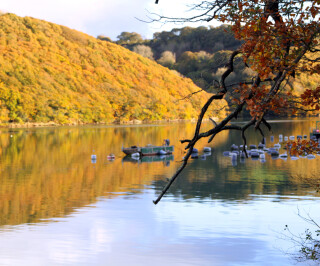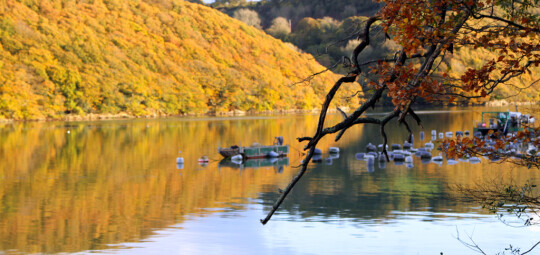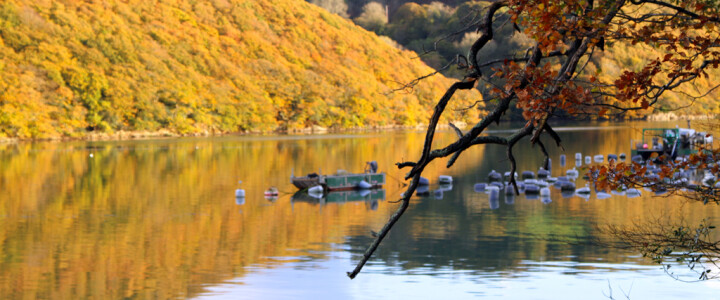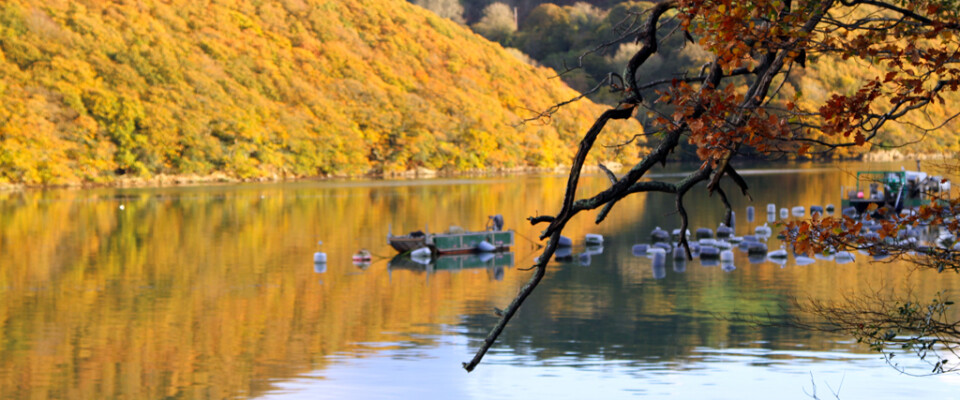 5 Reasons to visit Cornwall this Autumn...
5 October 2020
Autumn really is a spectacular time to visit Cornwall. The landscape turns golden, the beaches and roads are quieter, and everything feels a little more leisurely.
The Fal River area boasts some of the most stunning scenery, it's filled with award winning restaurants, and connecting all of this are the Fal River Links network of ferries, buses and the Maritime train Line that will transport you to all of the area's top spots! So there are hundreds of reasons to head this way in the coming months, and we have picked 5 of those for you to help you in booking that trip away…
Walking
In this Area of Outstanding Natural Beauty the scenery is spectacular. When it comes to walking in this area you have the choice of woodland trails filled with the golden colours of autumn, as well as coastal walks with sweeping sea views from rugged cliff tops. There are more than 150 miles of walking trails in the Fal River area so click here for some of our favourite routes.
Food
Cornwall is the proud home of many artisan producers specialising in coffee roasting, meat curing and baked goods. You can be sure that fish is caught fresh, meat is locally farmed and fruit and vegetables haven't had to travel too far to your plate; quality fresh food is the order of the day here. The best thing about this time of year is that the food on the menu is heart-warming, comforting and full of tradition. From delicious Sunday roasts, to stews and soups, and not forgetting pies and pasties, our selection of food & drink hot spots in this area offer something for everyone. Click here to see our Fal River foodie favourites.
The Fal River is home to award winning restaurants, quirky cafes, traditional pubs and more; making it a real foodie heaven.
Beaches
From family friendly beaches to secluded secret spots, there is a huge selection of beaches around the Fal River. The beauty of exploring the coast in the autumn is that the crowds have dispersed and sometimes you can find yourself with a beach all to yourself! This year more than ever it's a real treat to breathe in that fresh sea air, and with less people around you can freely explore both the big beaches with huge stretches of golden sand, but also the smaller secret and secluded ones. Another plus with the beaches at this time of year is that they become dog-friendly again, so it's a great time to take your four-legged friends exploring too. Take a look here at some of our top beaches around the Fal River.
Boat Trips
Even though the main busy summer season is over, that doesn't mean that trips out on the water are. Both the St Mawes Ferry and the Place Ferry are running in the autumn months. This is a lovely time of year to wrap up warm, sit up on the top deck and breathe in the fresh air on board our luxury wooden boats. If you are looking to make the most of some of the walks we mentioned earlier, be sure to take the Rosleand Ramble trip between St Mawes and Place before the Place Ferry finishes at the end of October. This trip connects you with the South West Coast Path and is a stunning stretch of coastline at this time of year.
Scenery
The simplest of pleasures at this time of year is in fact one of the best; taking in the stunning autumnal scenery in all of its golden glory. The riverbanks are painted with deep oranges and golden browns and the hedgerows are filled with winter berries. The leaves are falling on the ground in shades of vibrant yellow, red and orange and the river lies peaceful and calm. There really is no better time to get outside and explore in Cornwall.