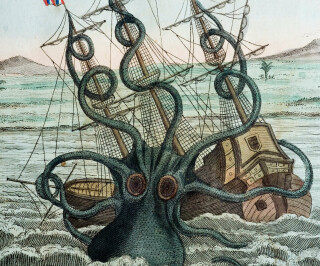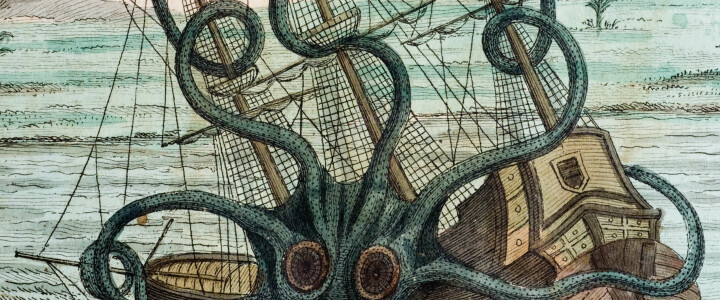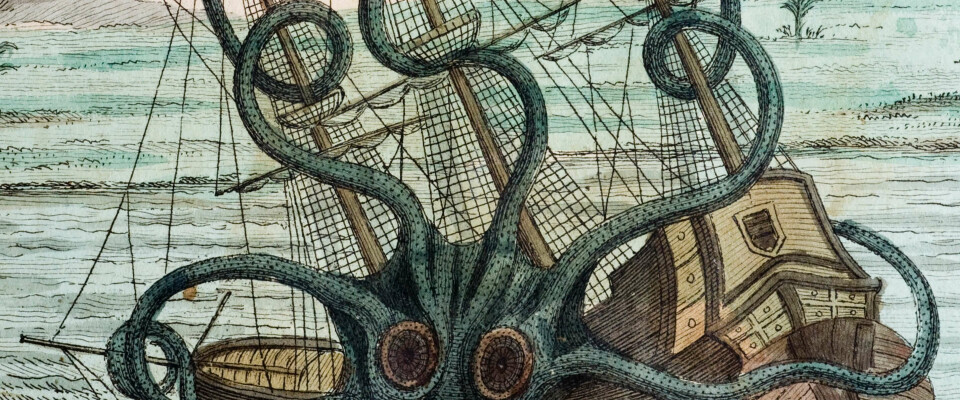 Guest Blog: Discover Monsters of the Deep at the NMMC
2 November 2020
This months Guest Blog comes from Bosinver Farm's Nanny Pat and tells us of her visit to see the Monsters of the Deep at the Maritime Museum with her grandchildren in tow!
My youngest grandson has recently been doing a school project on mythical sea creatures so I was delighted to see that NMMC were staging an exhibition on 'Monsters of the Deep' ~ perfect timing.
I have not been into any visitor attractions since they opened post lockdown so I checked on their website for Covid awareness and was pleased to see them displaying the Visit England 'Good to Go' logo which meant they had the correct procedures in place. It is essential to prebook tickets on their website as they are operating with reduced visitor numbers to reduce crowding. Adults also need to wear face masks.
There is parking right outside the museum, it is a wonderful modern building with spectacular views over Falmouth harbour and is choc-a-bloc with all things Maritime.
My four grandchildren are aged 6~13 and there are interesting exhibits for a variety of ages.
After checking in we made a beeline for the Exhibition..As usual I lost them as they flitted around the most exciting parts whilst I lingered to read the descriptions!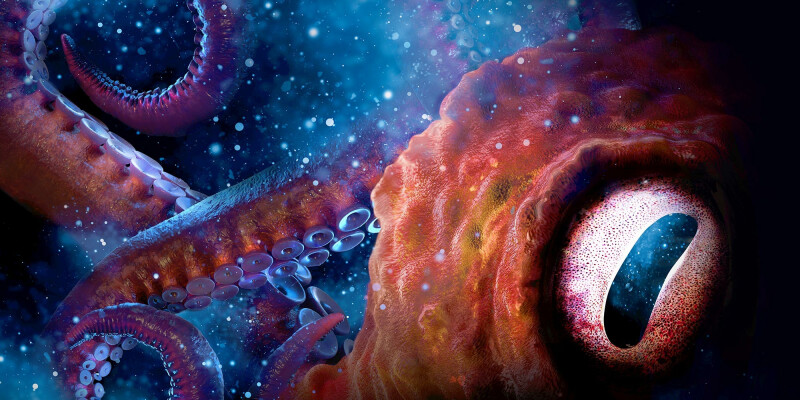 Here you can explore centuries-old myths and legends, when chance sightings and odd appearances led to tall tales of deep sea creatures. Learn how, even today, these stories continue to capture imaginations, fuelled by fake news and conspiracy theories.
I was amazed how many movies had been made around these mythical monsters.. There are real sea creature specimens in glass jars with explanations about how they link to the myths and a recreation of the 19th century HMS Challenger voyage which made many new and exciting discoveries about life under the water.
Although we have visited this Museum many times there is always something new to see and do so after the Exhibition we explored the displays, wondered at a tiny 4'6" boat which crossed the Atlantic and clambered over the RNLI rescue craft.
We always pause to admire the world famous collection of historic boats and a visit has to include a challenge race on the model boat pond. There is a cafe serving cakes and drinks and you can bring your own picnic and eat here.
Like many of us in the hospitality business this year, the NMMC is struggling to make ends meet. I was very impressed with the efforts they had made to make us feel safe and I highly recommend a visit there.