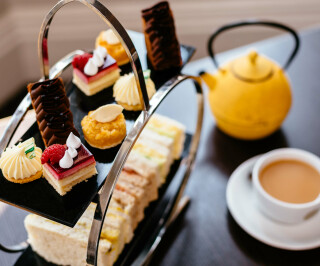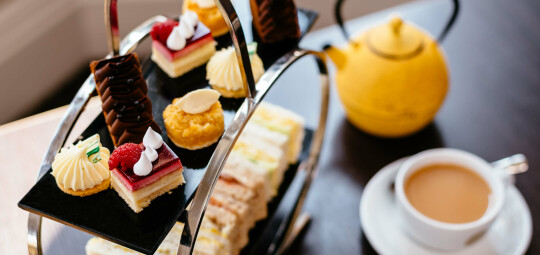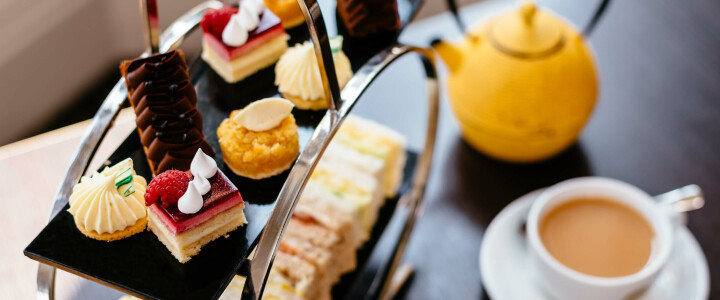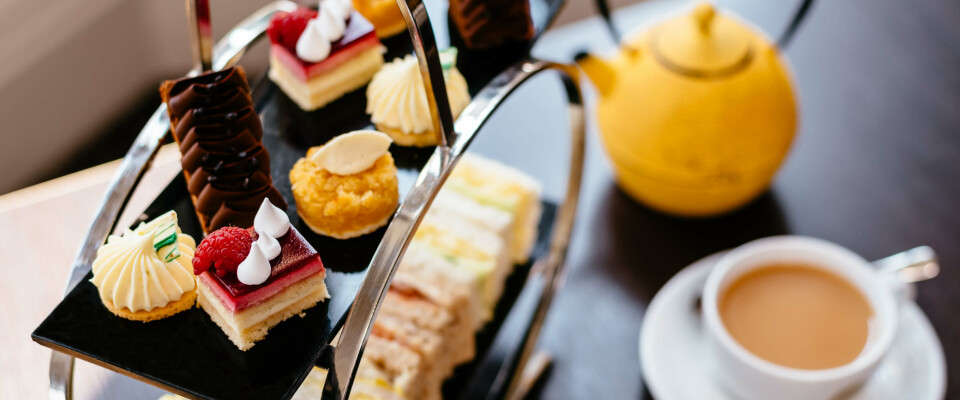 Top Things to do in November 2020
26 October 2020
Autumn is well and truly in full swing, and the festive season is just around the corner. November is the month for wrapping up warm, embracing the outdoors and cosying up to delicious food and drink. Take a look at our top pick of activities to enjoy this November...
From live music, to seasonal celebrations and luxury food and drink The Alverton has a fantastic selection of events in November.
Winter Session in the Great Hall : Atlantic Roots
Friday 6
Fall in love with the majestic Great Hall, dine on hearty favourites, and listen to the talented twosome Our Atlantic Roots with a cocktail in hand.
Click here for more information...
Autumn Afternoon Tea Party
Saturday 7
This November at The Alverton in Truro, afternoon tea is high on their agenda. Indulge in delightful food, sip on tea and listen to sweet melodies from the hotel's pianist.
Click here for more information...
Wine & Cheese Night
Thursday 12
On Thursday 12th November The Alverton is hosting it's very first cheese and wine night in The Great Hall, where they will be taking your taste buds on a trip to Italy for fine wines and tempting cheeses.
Click here for more information...
Great Hall Gin Club
Friday 20
This November we will be hosting our special Gin Club with the lovely folk from Tarquin's Gin. Sink into a homemade G&T on arrival, try samples of their award-winning products and learn how to make the perfect gin cocktail.
Click here for more information...
Festive Afternoon Tea Party
Sunday 22
With the yuletide season nearing, this little oasis in the city will soon be decked out in twinkling lights and tinsel ready to get festive.The Alverton will be offering a sneak peek of this yuletide favourite afternoon tea menu on Sunday 22nd November.
From our Winter Music Sessions and comedy shows, to themed balls, theatre and gin festivals, discover what's going on at the hotel on the hill.
St Mawes Castle
This November take the St Mawes Ferry across from Falmouth and book a visit to St Mawes Castle. On this iconic ferry trip you will get your first sighting of the castle from the water as you approach St Mawes. Spend the day exploring St Mawes Castle, one of the best-preserved of Henry VIII's coastal artillery fortresses, and the most elaborately decorated. Now open between Wednesday-Sunday and with refreshments van Bear Cornwall parked up just nearby this makes for a great day out!
Tuesday night is Pie Night
Tuesday night is Pie Night at the Pandora Inn. Available from 5pm, you can choose from a selection of delicious homemade pies. £15 per person for a pie plus your choice of a pint of Tribute or Amstel, a soft drink or a 175ml glass of house wine. Bookings taken for upstairs and downstairs.
Thursday night is Curry Night
The popular curry night is back to spice up your Autumn! Available from 5pm, there's a choice of curry, rice and homemade poppadom PLUS your choice of a pint of Tribute or Amstel, a soft drink or a 175ml glass of house wine for £15 per person. Bookings taken for upstairs and downstairs. The fires will be lit so a warm and cosy welcome awaits!
Thursday 12
Murder on the Nile: Join The Greenbank for an evening of drama, intrigue and a good old fashioned murder mystery. The Riverbank Suite will be transformed into a scene from 1950s Egypt, and you are invited to join a dinner party with a difference.
Click here for more information...
Thursday 26
Executive Chef Nick Hodges, Pub Manager Ryan Blake and The Working Boat team invite you to an evening of pure foodie indulgence on Thursday 26th November. Five courses of unhurried culinary excellence will be served alongside perfectly paired tipples, for an evening sure to go down a storm this November.
From food and drink festivals and live music going on at the Working Boat pub, to themed dinners and charity events, this harbour view hotel has so much to offer for all occasions.
Visit The Idle Rocks this November for a mid-week lunch and enjoy a complimentary glass of Cornish Sparkling Wine upon arrival. This truly tempting offer is available between Monday – Thursday (2nd – 23rd November). Advance booking is required, and please quote: 'FALRIVERLUNCH' at time of booking. Please call 01326 270270 to make a reservation.
A perfect November weekend adventure involves beach walks and a warming winter lunch. When you visit The Thirstea Co at Towan Beach, you get all of that in one go! This year Thirstea is opening long weekends Friday to Monday 10-4, with winter warmer soups and one pot lunches. All served in front of the roaring log burner or under their brand new sail shade canopy on those brighter winter days! Take the iconic King Harry Ferry across for added adventure and enjoy that beautiful crossing over the Fal River before heading towards Towan.