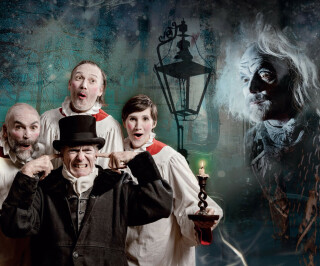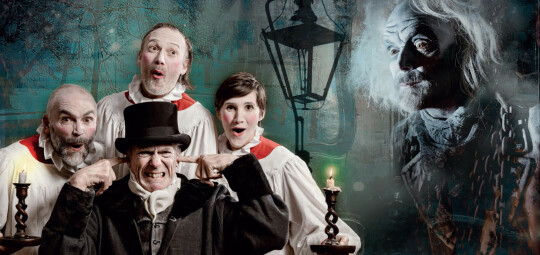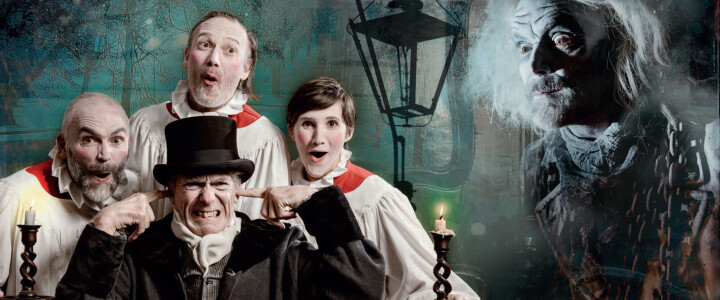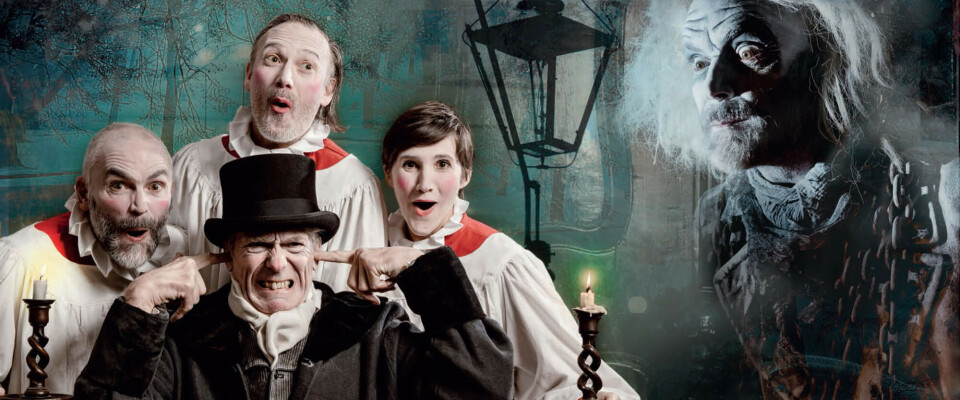 Enjoy Miracle Theatre from Home this Christmas
3 December 2020
Cornish touring company, Miracle Theatre is delighted to announce a double bill of its classic sell-out Christmas productions, 'Cinderella' and 'Bah Humbug! A Christmas Carol' FREE to watch over the festive period.
Enjoy Miracle's musical magical mayhem at home this Christmas...
"Usually at this time, we are all set-to take up residence at Falmouth's Princess Pavilion. This year, like so many other theatre companies, we will be missing the joy of all being together and bringing live theatre to audiences.
We very much hope our filmed versions of these classic Christmas stories will entertain across generations, warming hearts, bringing back some happy memories and creating some new ones during this difficult time," said Miracle's Artist Director Bill Scott
These festive theatrical treats follow on from the success of Miracle Mondays back in spring, when films of 4 Miracle productions were premiered on YouTube and reached over 21,000 people.
Each show will be available free-to-view until 31 January 2021 via Miracle Theatre's YouTube channel from 7pm on its release date. 
Monday 7 December 'Cinderella'
The world's favourite rags-to-riches fairy tale …
The Prince is looking for a bride. When Cinderella's twisted step sisters, Euthanasia and Anaesthesia, steal her invitation to the palace and hide her ball gown, she has to rely on the Fairy Godmother's magic skills to rescue her - with unpredictable results!
Experience the undiluted joy of pantomime in its heyday of 150 years ago, complete with revealing backstage glimpses – Hoorah!
All the story's familiar elements are there, but not quite as you've seen them before! Settle down and join Prince Fairly Charming on his quest to find his one true love with his ever faithful servant Danni, and let's not forget Cinderella's Fairy Godmother, with magic skills that can work miracles – as long as she's concentrating properly, and meet a brand new friend for Cinders, in the form of a small, big-hearted rodent…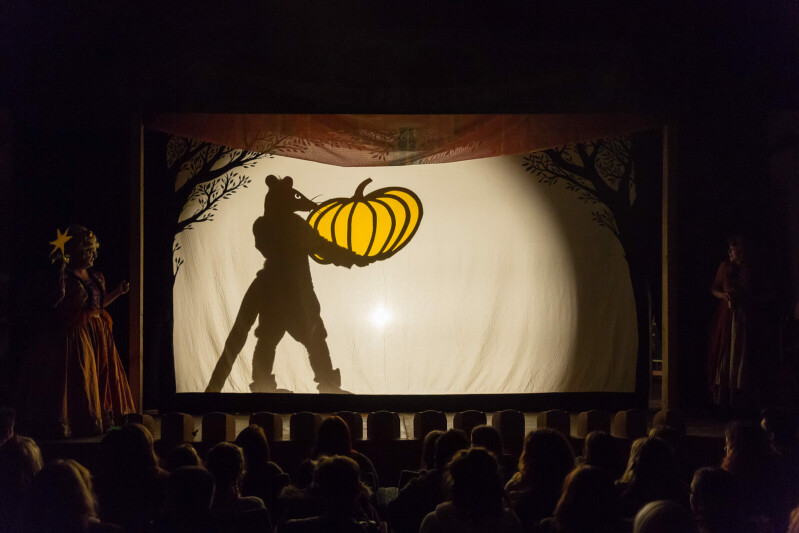 Monday 21 December 'Bah Humbug! A Christmas Carol
A re-telling of this timeless classic about the cold-hearted miser Scrooge and his joyous redemption, Miracle breathes new life into the second most famous Christmas story in the world - Charles Dickens' heart-warming masterpiece A Christmas Carol.
Jam-packed with unforgettable characters, laughter, music and the latest digital trickery, prepare to be propelled on a spellbinding journey through the events of Scrooge's life as he is forced to confront his past, present and future!
As much a part of Christmas as wise men or mince pies, this perennial favourite continues to delight all ages and rekindle feelings of charity and goodwill.
Miracle Monday's Festive double bill kicks off with Cinderella on 7th December followed by Bah Humbug! on 21st December - both available to view free until 31 January via Miracle Theatre's YouTube channel . Each titles premieres at 7pm on its release date. Go to YouTube and search Miracle Theatre, settle down and enjoy!