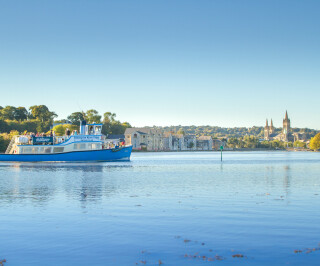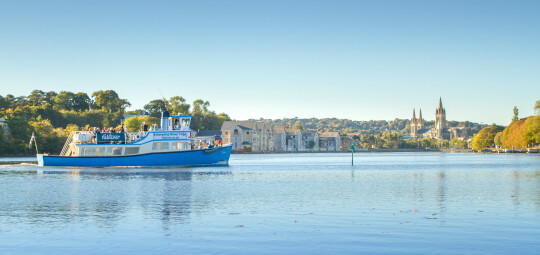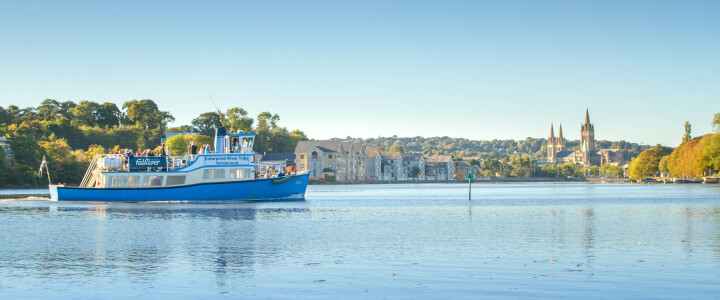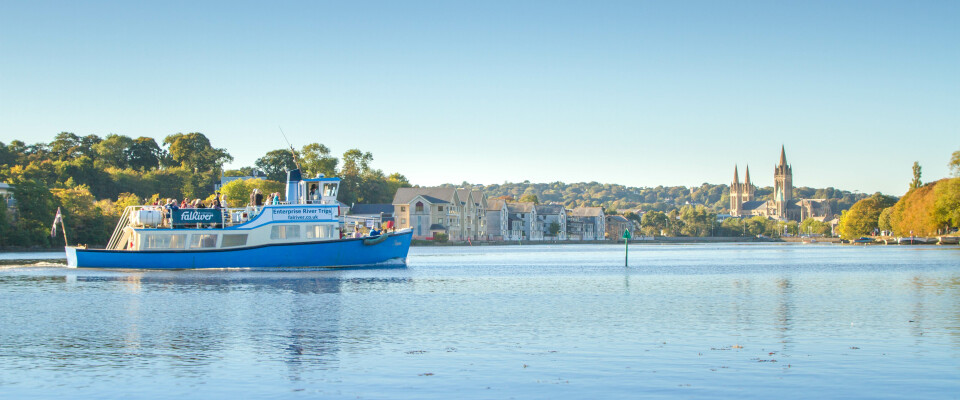 Top Things to do in May 2021
22 April
Our Top Things blog is back and full of things to see, do and experience this May. We are approaching a time of warm weather, light summer evenings and hopefully less restrictions so this month really does mark the start of brighter times! Take a look at our selection of top things to do next month...
High wire adventure at Via Ferrata Cornwall
Via Ferrata ('iron path' in Italian) has to be the most exciting high wire adventure worldwide! Think somewhere in between scrambling and rock-climbing, with added twists and challenges. Follow the 'Iron Stairway' and experience Cornwall's granite quarrying heritage up close as you ascend cliff faces, cross high wire bridges, tackle high challenges and zip back down to ground level. Enjoy the best of climbing, ropes courses and zip-lining all in one amazing journey across the stunning 60-acre site. This one is for those of you who like the adrenaline rush!
Click here to book your high wire experience!
Hire St Mawes Kayaks for exploring the river and creeks
May is a lovely time of year to get out on the water and enjoy the tranquil surroundings of the Fal River. Hire sit-on kayaks from St Mawes and explore the Percuil River and creeks. Stop off on the beach or at a secluded cove for a picnic. Perhaps paddle to "Fraggle Rock" lighthouse, or to St Just Church if conditions permit. You will see many species of birds and other wildlife under paddle power. Plus you get to enjoy the peace of this Area of Outstanding Natural Beauty.
Booking in advance is advised, click here for more information.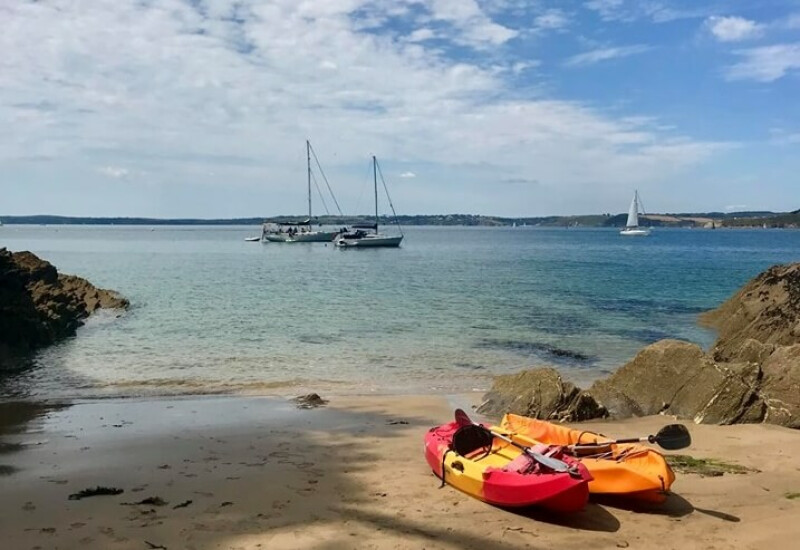 A ferry trip with lunch in St Mawes
Enjoy lunch al-fresco and book for Spring lunch on the terrace at The Idle Rocks. Indulge in a mouth-watering 3 course lunch complemented by their extensive wine and cocktail list including local wines from Trevibban Mill. Soak up the sunshine and that stunning waterside view on The Idle Rocks Terrace in May. Lunch sittings are available at 12 noon or 2.30pm up until 16th May. Treat yourself to an extra cocktail and take the St Mawes Ferry across the river to The Idle Rocks; soaking up the beautiful crossing from Falmouth to St Mawes.
Creekside Archaeology Cruise
Thursday 27
This guided boat trip takes in sites tucked away within narrower channels and side creeks, where place names like Roundwood Quay, King Harry's Reach and Malpas provide a tantalising hint of the many archaeological sites to be discovered – an Iron Age fort behind a later copper ore quay, a Henry VI chapel overlooking a medieval ferry crossing, a 'bad-ford' featured in the Cornish legend of Tristan and Iseult. This cruise takes place aboard our luxury vessel: Moyana. With a beautifully fitted out comfortable indoor seating area, top deck viewing area and fully stocked bar with lots of Cornish tipples, Moyana is the perfect boat to enjoy an informative cruise.
Time: 6pm - 8.30pm
Tickets: £20pp
Departs: Falmouth Prince of Wales Pier
Click here to book
A Classic River Cruise
From the 17th May you can take a scenic river trip on board the Enterprise Boats. Connecting the maritime port of Falmouth and the stunning National Trust Gardens; Trelissick, this picturesque route also calls at the old-world fishing village of St Mawes. Sailing through an Area of Outstanding Natural Beauty, this scenic river trip is one of the most beautiful in the world. Passing Tudor castles, deep sided wooded valleys, historic houses and an abundance of marine activity, this trip is perfect for enjoying the best bits of the Fal River. As well as a beautiful river trip, Enterprise Boats connect you to three completely unique destinations around the Fal River: Falmouth, St Mawes & Trelissick. Also this year, running on selected dates, you can book a luxury river cruise all the way to Truro. Enterprise Boats are the only vessels that can take you on a magical journey to the city of Truro by water. Booking in advance is essential for these trips. Click here to get your tickets.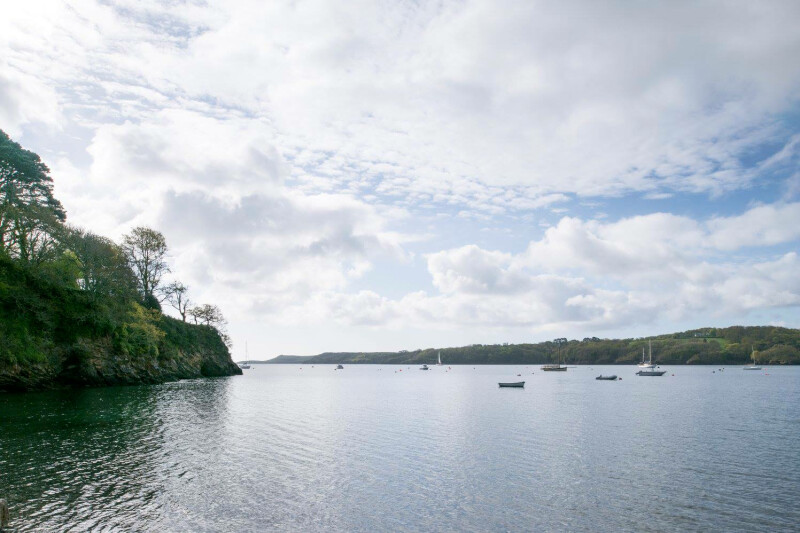 Philleigh Way Cookery Courses
Don your aprons and chef's hats and get yourself booked on to one of Philleigh Way's infamous cookery courses in May. From their classic courses such as Simply Bread and Pasties & Cream, to guest tutor led Sushi and Foraging, Philleigh Way have a real variety on offer next month. See full list of courses for May below:
Fish & Chips on the Beach
In the warmer months, you can't beat outdoor picnics; especially when by the sea. This May grab yourself some traditional fish & chips from Harbour Lights in Falmouth and enjoy them down by the sea at Gyllyngvase Beach. With a take-away from Harbour Lights you are guaranteed the freshest of fish, the crispiest batter and seriously moreish chips. To enjoy this on one of Falmouth's gems Gylly Beach makes it a real treat. Soft sand, shoreside view and a delicious dinner - what more could you want?
National Maritime Museum Cornwall
In line with the government's roadmap out of lockdown, the National Maritime Museum Cornwall is due to open its doors again on 17th May. This year sees another look at the Monster's of the Deep exhibition; legends, folklore and modern day science present shadowy figures, giant sharks and krakens with tentacles two miles long...and for May half term, although the Museum will be closed they have a number of Mini Monsters of the not so Deep activities planned off site and online with The Rockpool Project.