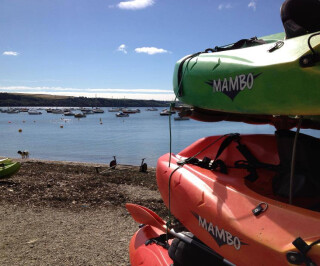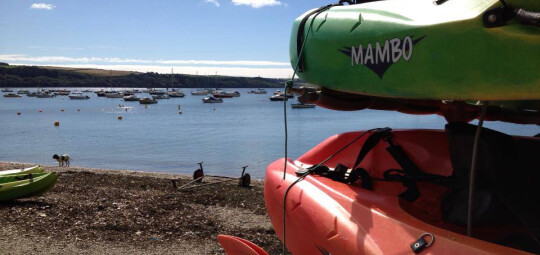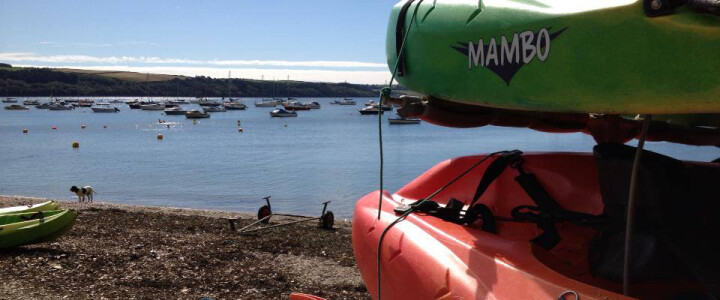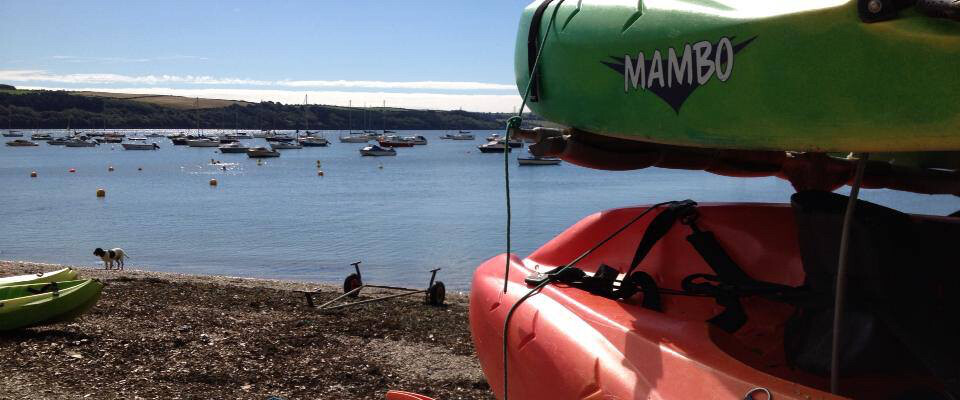 Top 5 'On the Water' Activities
11 July
There is nothing like getting out on the water; especially in the very beautiful and picturesque Fal River area. This tidal river stretches from Truro in the north to Falmouth in the south. It takes in the beautiful waters of the Carrick Roads overlooked by the magnificent backdrop of St Mawes and the Roseland Peninsula. Take a look below at our top five 'On the Water' activities for those of you who want to get out and try some watersports, and those of you who would prefer to sit back and enjoy the view!
St Mawes Kayaks
Discover St Mawes & the Roseland under paddle power with St Mawes Kayaks! Hiring safe and stable sit-on kayaks is one of the easiest and fun ways to get afloat. You'll find everything you need for a good time and expert advice is on hand. Stop off on the beach, or at a secluded cove for a picnic. Explore the tranquil Percuil River and hidden creeks. Whatever your pace, whatever your capability, within a few minutes anyone, from 8 to 80, can feel relaxed and in control on a sit-on kayak.
Swanpool Kayaks
Another great option for kayak hire is Swanpool Kayaks and a different area to explore! The safe and sheltered waters of Swanpool bay are perfectly suited to sit on top kayaking. With many secret beaches and caves nearby, there is enough to keep both adults and children exploring for hours. There's also fishing rods for hire; catching fresh mackerel for the BBQ is always a great bonus!
A Boat Trip
For those of you that would rather sit back and soak up the sea air, a boat trip out on the river may be more your thing! The Fal River boasts some of the best boat trips in Cornwall and travelling by boat is one of the best ways to enjoy the unique waterways. Take a trip on the St Mawes Ferry or Enterprise Boats and explore the river in all its glory on board our luxury wooden boats. These ferry trips connect the maritime port of Falmouth, the stunning National Trust Gardens; Trelissick, and the picturesque old-world fishing village of St Mawes so as well as enjoying being on the water, there is plenty to do on dry land too!
Loe Beach Watersports
The Watersports Centre at Loe Beach is situated on a private beach in a stunning location. The tranquil clear waters, combined with the picturesque surroundings and great activities, will make your experience a memorable one. Activities on offer include dinghy sailing, windsurfing, kayaking and power boating, so with the Loe Beach team there is plenty on offer to try your hand at.
Orca Sea Safaris
Orca Sea Safaris, one of Cornwall's top boat trips, offers wildlife watching and coastal safaris in some of the UK's most stunning waters...Leaving from Falmouth on the purpose-built Seaquest of Falmouth, their trips take in the spectacular sights of the Carrick Roads. A huge array of species visit the area including dolphins, seals, whales, seabirds and basking sharks, so this on the water experience will provide you with a real show!