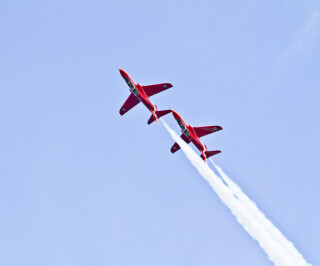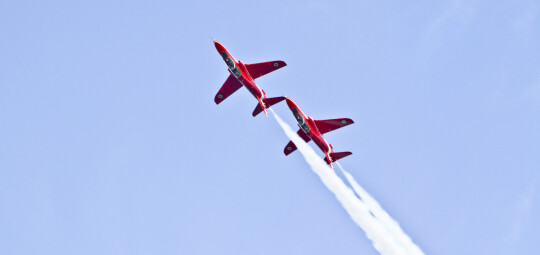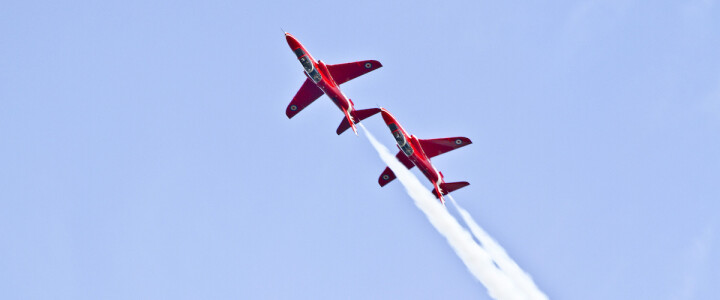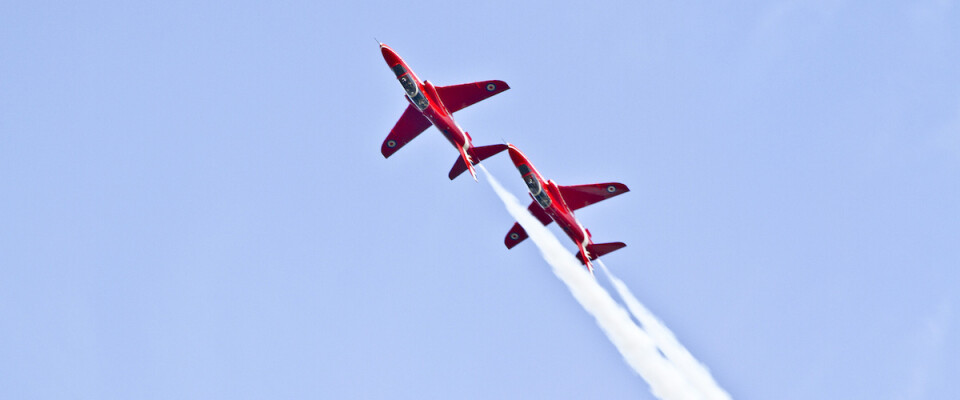 Top Things to do in August 2021
16 July
Next month is officially jam packed with a variety of things to see and do around the Fal River. We are delighted to see the reopening of even more businesses, plus the end to all Covid restrictions! What better way to celebrate than to dive right into outdoor theatre, themed river cruises, live music and family fun! Take a look below at our top picks for August entertainment...
'Peeky Blinders' Murder Mystery at The Alverton
Friday 13
Guests will get to travel back in time to city life in 1919, where a family of gangsters rule the streets in newsboy caps with a razor sharp edge. Our murder mystery dinner will give you the chance to uncover the secrets behind the criminals, as a scandalous murder is committed. Get into character and don your best retro British attire for an immersive dining experience that's a cut above the rest!
Click here to buy your tickets
The Working Boat Events
Jonah's Lift
Friday 13
On the 13th August, Jonah's Lift will be taking to The Working Boat quay with their live performance. With an eclectic mixture of songs from around the world, this folk band has been an unforgettable presence on the Cornish music scene since 2008. This musical performance will be sure to get your feet stomping with their incredible energy and catchy tunes. This event takes place from 8pm until late in our mar-quay on the sea. Free entry.
Falmouth Soul Sensations
Saturday 14
Bringing 1960s soul to life, this twelve piece band is sure to get the whole crowd moving and shaking to their upbeat classics. Described as one of the best party bands in the county, Falmouth Soul Sensation formed as a community project in 2007 and have delighted audiences around Cornwall ever since. Their usual tunes include the likes of Aretha Franklin, James Brown and the Supremes. When watching this talented act, it's clear they're a group of individuals who simply love to play music together. From the female harmonies to the energetic horn section, this performance will have you dancing in no time. From 8pm until late. Free entry.
Dragon Boat Race
Sunday 15
On 15th August The Working Boat will be hosting the annual Dragon Boat race. This fun filled, adrenaline pumping, watersports activity will launch from The Working Boat quay and is the perfect day out for all the family. You can also sign up and race as a team by emailing and registering with enquiries@dragonboatevents.com.
Click here for more information on The Working Boat events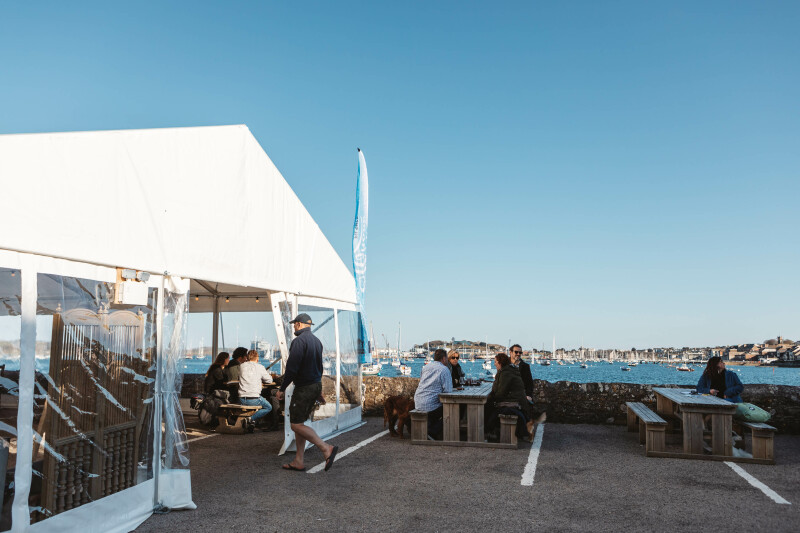 Summer Garden Sessions
Thursday 19 & Thursday 26
Bask in the natural beauty of private gardens, dine al fresco on a sun-drenched terrace and listen to fantastic acoustic music with a summer cocktail in hand at The Alverton Hotel's Summer Garden Sessions. Truro's newest garden party to start your weekend on a high. Kick back with two cocktails for £10, created by their talented bar team and served to you in the sunshine. Whilst you sip, their chefs will be rustling up some signature summer dishes. Dine al fresco to live music as beautiful as the surroundings. Click below to buy tickets for the above dates:
Thursday 19th August : Mog Jones
Thursday 26th August : Ashley Harding
Dandy Lion at Trebah Garden
Thursday 5 & Friday 6
Shows at: 11am, 2pm, 4pm, 6pm
A magical, musical fable performed across Trebah Garden. Dandy Lion is a brand-new, intimate storytelling experience for children and families this summer. Follow Tevi, a uniquely special lion cub, in this heart-warming, coming-of-age story as he discovers what it is to be the leader of a pride. A reminder to adults and children alike that our uniqueness should be our strength; after all, there are many ways to be a lion… The performance will start in the Visitor Centre and take place on foot around the garden finishing on the beach.
Shows at: 11am, 2pm, 4pm, 6pm
Truro High Tide Cruises
Saturday 7, Sunday 8, Saturday 21 & Sunday 22
All aboard Enterprise Boats for a high tide cruise up the river to the city of Truro. Departing Falmouth Prince of Wales Pier at 16:00 on selected dates, the boat will cruise up the Carrick Roads, briefly stopping at Trelissick and then cruising all the way up the river to the city of Truro. Arriving in Truro at approximately 17:15, the boat will then cruise back down to Falmouth arriving back at 18:30.
Watch the Red Arrows
Wednesday 11
Watch the Red Arrows over Falmouth Bay as part of Falmouth Week.
Taking place on Wednesday the 11th August 2021 at 6.15pm, the Red Arrows are returning to delight spectators with a world-class display of breath-taking stunts and synchronised manoeuvres across the skies of Falmouth. The Red Arrows display is a spectacle to behold and offer the perfect event for all to come along and enjoy.
Watch from the water…
Red Arrows Spectator Boats
Watch the Red Arrows from the best seat in the house! The water! To beat the crowds, we're offering you the chance to join us on board our classic wooden ferries to view the spectacle over the bay. Once aboard, you'll enjoy a cruise past the historic Castles and St Anthony Lighthouse before the boat stops in the bay for the display. Depart Falmouth Prince of Wales Pier at 5.15pm and cruise out and around Pendennis Castle to the best vantage point, the water!Tickets for the cruise are £20 for adults and £15 for children (0-16).
Click here to book your tickets
Falmouth Week
Friday 6 - Sunday 15
Falmouth Week is a major attraction for locals and visitors alike. With its origins as a local sailing regatta dating back at least as far as 1837, the week is an opportunity for sailors and landlubbers to enjoy the many daytime and evening events in the picturesque seaside town of Falmouth in Cornwall. Shoreside events have in previous years included the famous marching carnival, a firework display, Action Sports Tour, live music, entertainment and activities on The Moor, art workshops, dragon boat racing, Comic and Movie Fest, the Red Arrow display, plus an epic music line-up of evening entertainment each night that has included internationally renowned music acts.
Click here for more information
Into the Deep Blue
Monday 26 July – Friday 3 September
11am, 1pm and 3pm (Monday – Friday)
This summer holidays prepare for another dazzling spectacle as the acclaimed aerial dance company, Yskynna, take to the sky. Set amongst the Flying Flotilla, Yskynna bring to life sea creatures with dance, music and storytelling. Meet a mermaid as she swims and dives amongst the flying flotilla and bump into an anglerfish as it scuttles around the building. Into the Deep Blue is FREE to watch as part of the Museum's annual admission fee. Pay once and get in free for a year.
Click here for more information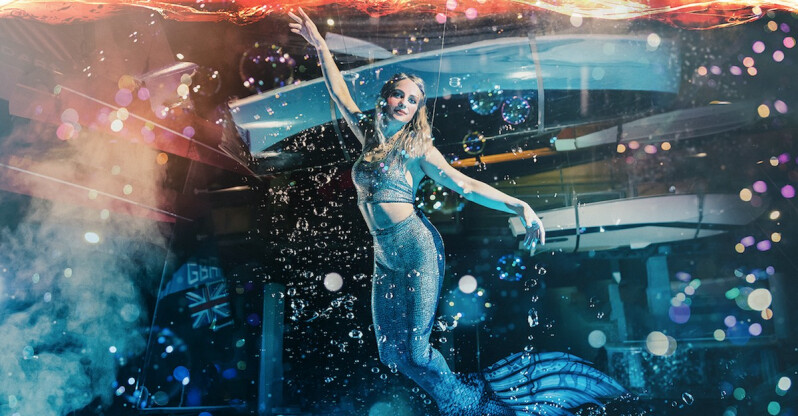 Heritage Boat Tours
Monday 17 May – Sunday 26 September
11:30am, 1pm and 2:15pm (Every day)
Hop aboard a boating gem and see a different view of Falmouth with a Heritage Boat Tour. Complete with a knowledgeable guide, uncover more about the town's fascinating maritime history, drink in the breathtaking views and discover a different way to explore the Cornish coastline. With just a handful of other passengers, plus crew, the tours are an exclusive and unique experience. The trip, which lasts an hour, starts and ends at the Museum, and takes in key Falmouth landmarks and beautiful river scenes.
Click here for more information
Miracle Theatre : Starcrazy
Thursday 5 & Friday 6 - St Austell
Saturday 17 - St Mawes
Friday 20 & Saturday 21 - Truro
Saturday 28 - Penryn
It's time to get outside with Miracle Theatre! Having toured the nooks and crannies of the South West for over 40 years, this homegrown Cornish company will be back on the road for Summer 2021 with a brand-new cosmic comedy, Starcrazy. October 1957: Russia has launched Sputnik 1, UFOs are cropping up everywhere, MI5 is on high alert and Stanley is building something in his garden shed. He may live in suburbia but, in his mind, Stanley is voyaging through outer space. He hopes to make contact with other life forms. His neighbour, Gwen, thinks he should be exploring the unknown much closer to home...
A cosmic comedy about obsession and the rekindling of love, hope and possibility.
Cider Tasting Cruise
Friday 27
Join The Stable Falmouth for a cider tasting experience like no other, on board our classic wooden ferry. During this 2 hour cruise around the Fal River you will taste a wide selection of ciders, from high-end elegant sparklers to hedgerow blends and rough and ready scrumpies.
Boarding from 6.45pm and promptly departing 7pm, Prince of Wales Pier, Falmouth.
Tickets £35 Includes;
2 hour river cruise

Cider Tasting Experience

A selection of The Stable's famous sharing boards including award-winning charcuterie, artisanal cheeses and fresh sourdough bread
Click here to book your tickets
Fizz & Chips Cruise
Monday 30
All aboard our luxury wooden boat Moyana for a special fish and chips supper, cruising around Cornwall's most beautiful river. Sit back with a glass of sparkling prosecco on arrival as we set sail around Falmouth Harbour. Discover these fascinating and historic waterways with entertaining and informative commentary from our local skipper. Delicious battered cod fish & chips along with sauce will be delivered to you on deck fresh from foodie's favourite - Harbour Lights, Falmouth. Treat yourself this August Bank Holiday!
Adult - £25
Child - £20
Adult ticket includes;
2hr Cruise on board Moyana

Harbour Lights regular cod and chips with sauce.

A glass of Prosecco (please note; there is a well-stocked bar on board should you wish to grab a couple more drinks)
Child ticket includes;
2hr Cruise on board Moyana

Harbour Lights kids cod and chips with sauce

A choice of soft drink