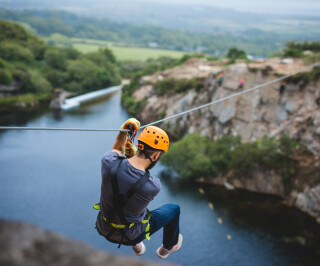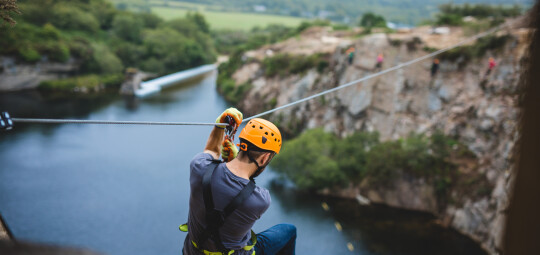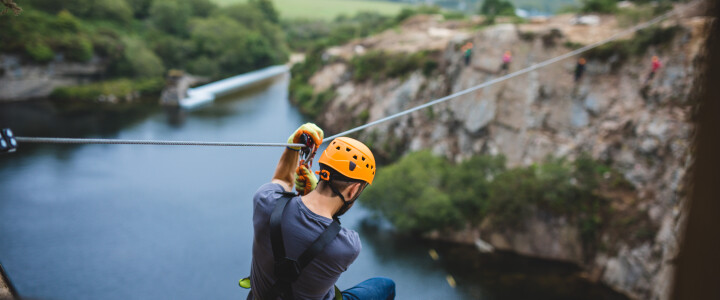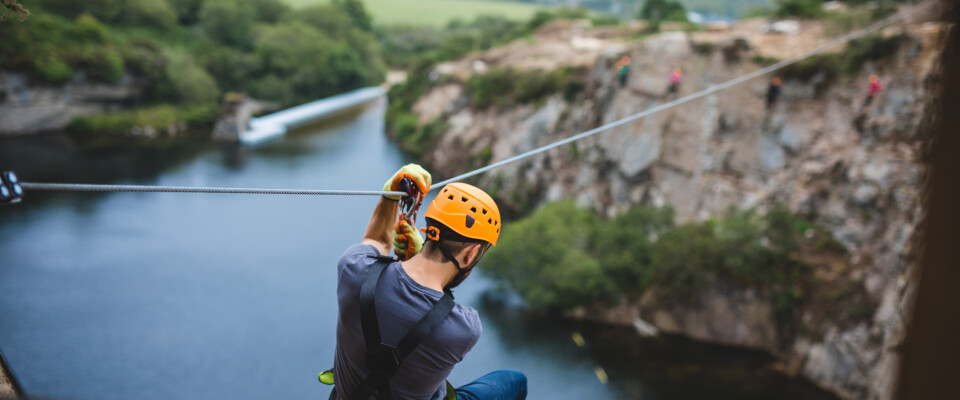 Guest Blog : Activity Ideas to Reintegrate Work Teams 
3 August 2021
With furlough, home working and new staff joining in the midst of the pandemic, re-connecting teams has never been more vital! The good news is that there are many opportunities to reintegrate work teams in ways that are proven to boost mental health, something that's of huge importance.
Here are just a few activities that are super fun and effective - they're all outdoors and covid-safe!
Take a walk through our adventure trails
Some of the best things in life are free and this one is perfect if you're on a tight budget! Why not get back to nature and explore our beautiful and remote site together. Away from the crowds, you can make your way through diverse habitat areas that were created with the Wildlife Trust, including bug zones, grassland, forest and wet woodland. This is a great way to get active and get to know each other in a relaxed environment whilst spotting some wildlife. You'll also be treated to stunning views overlooking Falmouth Bay and the Lizard Peninsular. You could even finish by grabbing a coffee and cake at the on-site Café run by The Cornish Barista! This is the perfect place to unwind and get lost in more amazing views overlooking the water-filled quarry.
Join us for an adventure and learn new skills!
We run tailored and impactful Team Away Days that are designed to get teams sharing amazing experiences, bonding and breaking down barriers, with as much exhilaration and adrenaline as you like! Our most popular and unique activity is the Via Ferrata! This epic high wire adventure won the national itravel Staycation Award for 'Experience of the Year' and sees you pushing your limits and conquering fears as you wind across cliff faces on our iron stairway, brave our high wire bridge, tackle high challenges and leap from the top of the quarry onto our zip wire – all whilst being clipped into a safety cable! You could also choose watersports, freshwater coasteering, rock climbing or archery games. No matter the activity, your teams will be trying new things together, learning skills and boosting confidence, whether that's through mastering jumping off coasteering platforms, honing climbing and balancing skills, or navigating the high wire bridge of our Via Ferrata together. This is also a great way to experience mindfulness - when you're 20 meters up a cliff, walking across a 70m long single strand of wire, or soaring through the air on our zip wire, you really can't think of much else! Being in the moment is hugely beneficial for mental health and Via Ferrata especially is a hugely popular sport for that reason – whilst it's challenging and exhilarating, it's also rather meditative. You're focusing on something you've never done before and pushing your limits.
"We visited Via Ferrata twice in a fortnight because our team so enjoyed the experience. The location is amazing and we were so well looked after by the friendly instructors. Just the right level of thrill and adrenalin rushes to make it suitable for all. I heartedly recommend Via Ferrata for team building days. We will be back!" – Pete Fraser, Harbour Lights and Frasers Fish and Chips
Help maintain BF Adventure's stunning site
Our parent charity BF Adventure shares the same beautiful site as us near Penryn. It has a tremendous positive effect on the disadvantaged children it supports, and there's the option to come and help maintain it and finish with a free adventure activity such as zip-lining or abseiling! Previous groups have helped with planting, pond maintenance and clearing and this is a fantastic chance to develop, motivate and reward teams. Employees get to bond naturally, have fun, enjoy the outdoors and leave with a real sense of achievement. Check out BF Adventure's away days and get ready to make a direct impact for Cornwall's children in need!
Protect our wonderful beaches!
According to the Chartered Institute of Personnel and Development (CIPD), research into the health impacts of lockdown showed that employees were reporting reduced motivation and loss of purpose, and other studies have shown that employees care about the values of the company they work for. Shared values help people belong and as well as the activities at Via Ferrata Cornwall which support vulnerable children, there are lots of other ways to have fun whilst making a difference. One of these is by escaping the office and enjoying our incredible coastlines with a beach clean! These happen locally on a regular basis, so you could join a pre-arranged one or organise your own! Surfers Against Sewage provides some great resources on planning these and your team is bound to come away feeling refreshed.
Proven ways to boost mental health
All these activities incorporate the essential components for mental wellbeing as listed by the NHS: connecting with others, being physically active, learning new skills, paying attention to the present moment (mindfulness) and giving to others (all profits from Via Ferrata Cornwall support BF Adventure's charity work with children in need). Several studies have also linked the benefits of the outdoors to improved health and well-being, and our stunning 60 acre site of quarries, woodland and heathland is an amazing place to come and escape the craziness of everyday life.
Mental health in the workplace
These kinds of activities are needed now more than ever. Research from the CIPD and others has shown that the most common cause of long-term sickness absence in UK workplaces is mental health related, and that stress-related absence has been increasing even before Covid. In 2018/19 work-related anxiety, stress or depression accounted for 54% of working days lost and 44% of work-related ill health. Poor mental health at work can also lead to reduced engagement and increased staff turnover, and the pandemic is proving to have significant mental health implications for employees, which could possibly be felt for many months or even years to come…
The need for continued connection
The CIPD also mentions evidence from previous quarantine situations prior to Covid suggesting that there are long lasting impacts on mental health. Continued, regular fun activities or team away days will play a crucial role in helping to prevent and combat this, and are recommended to have a real, sustained positive impact on your team. At Via Ferrata Cornwall, we offer tailored Corporate Partner Packages that provide opportunities to enjoy multiple team activities and events, so you can develop your team whilst making a real difference to Cornwall's children in need. If you're interested, then please contact eleanor.devenish@viaferratacornwall.co.uk for more!
All activities make a difference!
All these activities are fantastic for spending time together or working towards a common goal, and all our profits go straight towards helping local disadvantaged children and young people through the work of our launching charity BF Adventure. These people are facing life's toughest challenges, including mental health problems, issues associated with childhood trauma, poverty, physical disabilities and behavioural challenges – but the charity continues to empower them to build resilience and break down emotional, social and physical barriers in order to unlock their potential. By choosing to do an activity with us, you're making an incredible difference to these people's lives!
Our blog post on activities that improve mental health has more tips and ideas, not just for companies but families too. We hope this helps - get planning for some much needed good times!