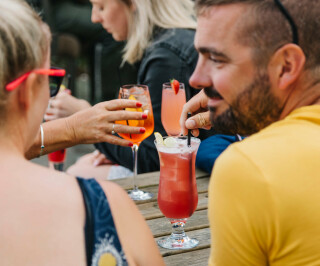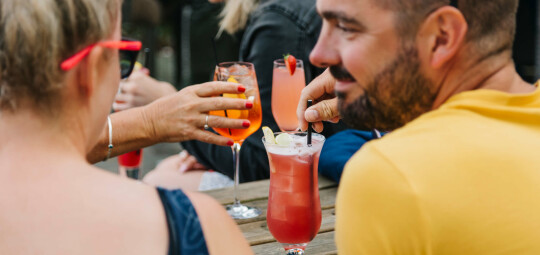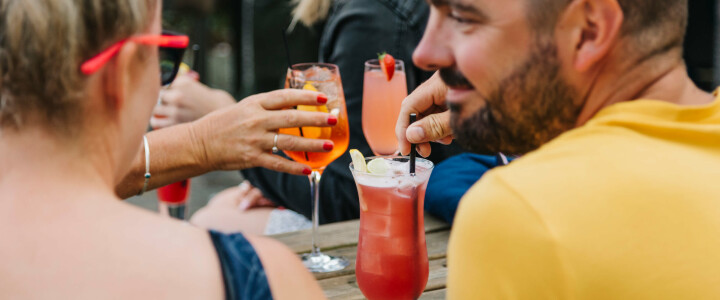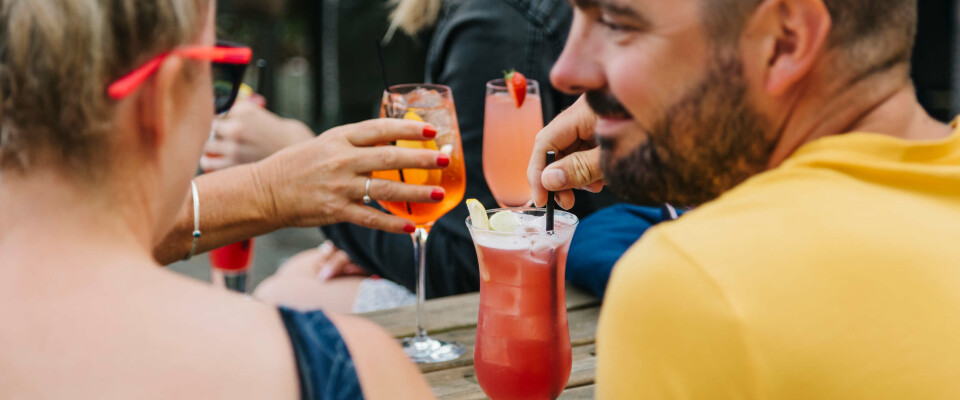 Top Spots for Summer Cocktails
12 August 2021
Summertime cocktails certainly give you the holiday feels! Whether it's a slick Gin Collins, or a fruit daiquiri, sitting in the sunshine on a waterfront terrace or in the heart of some sub-tropical gardens with one of these in hand really sets the tone for a perfect summer holiday afternoon or evening. Read on below to see our pick of top spots for summer cocktails…
The Alverton
Sip hand-crafted cocktails overlooking the gardens at The Alverton Hotel. Positioned in Cornwall's capital, The Alverton oozes city chic and all things luxury. They've been putting the sweet and sour into happy hour at The Alverton, with expertly shaken or stirred cocktails just the way you like it. Even better, relax into the weekend early knowing you can savour two cocktails for £10 on Friday nights. This offer is currently available during the hotel events and Summer Garden Sessions for ticket holders only.
The Greenbank
The Water's Edge bar is putting cocktail night on the map in Falmouth. Head to The Greenbank Hotel for a unique range of quirky crafted cocktails using the finest spirits and ingredients across the south west. Each individual creation on The Greenbank's new cocktail menu has a fascinating tale or charming anecdote to compliment the inventive flavours, textures and colours. To top it off, you can opt for al fresco cocktails on their sun-drenched terrace...
The Royal Duchy
The Royal Duchy Terrace Bar is the perfect place to unwind after a day exploring on the coast. With its breath-taking position by the sea, the view is as enjoyable as the drinks you sip. Whether it's a cosmopolitan cocktail or Seedlip mocktail, the Terrace bar is well stocked with ingredients for beautifully hand crafted cocktails of all styles and tastes! Particular favourites include their Parisian Cosmopolitan and Chambord Mojito.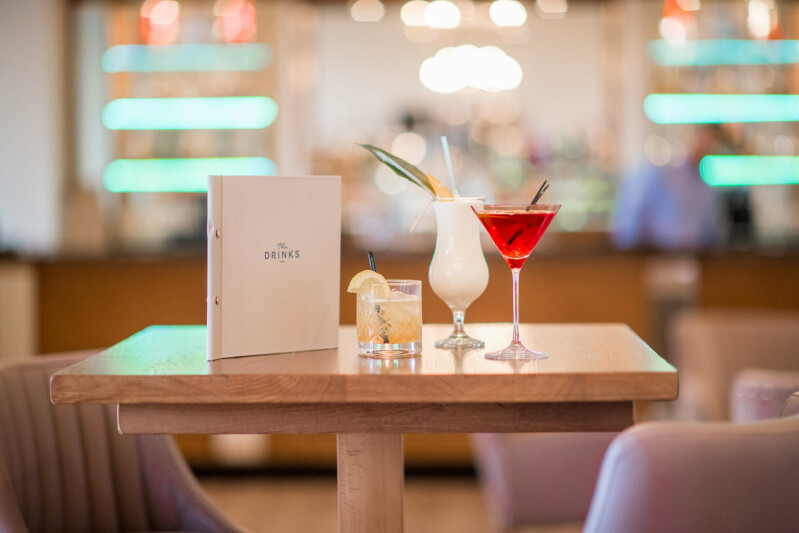 Hotel Meudon
From a legendary Martini to the ever-popular Bramble, Hotel Meudon's skilful bar team will mix the drinks you love perfectly. At Freddie's Bar, the in-house originals are some of the best cocktails in Cornwall, featuring only premium spirits. Locally-sourced artisan gins and wondrous whiskies are best served by the team straight to your table. The best time to visit is for 'Freddie's Hour' every Saturday 5:30-6:30pm, and enjoy two cocktails for £15!
St Michaels Resort
Open all day, sit back and relax with a drink in hand at The St Michaels Resort...You can enjoy one of their signature craft cocktails in the bar and lounge, situated in the heart of the hotel. Alternatively – The Locker features a separate space with a large television and more informal seating. As well as your classic Espresso Martini and Dark & Stormy, here you'll find a twist on your signature tipple's in their St Michaels Cooler and Lemon Drop Royale!