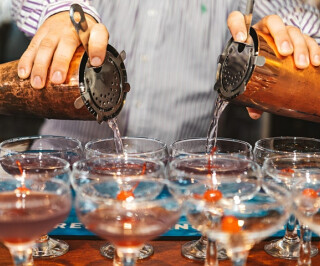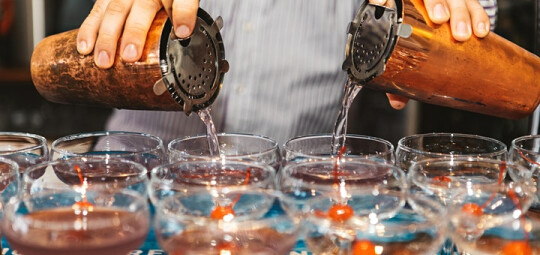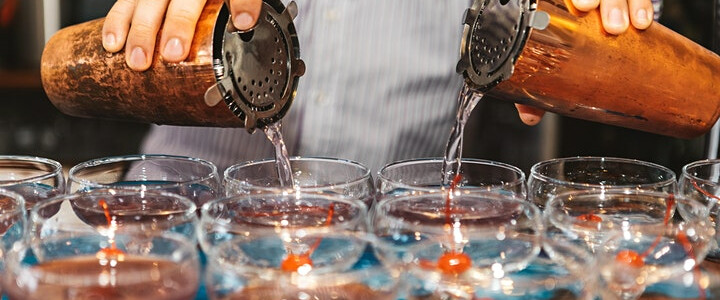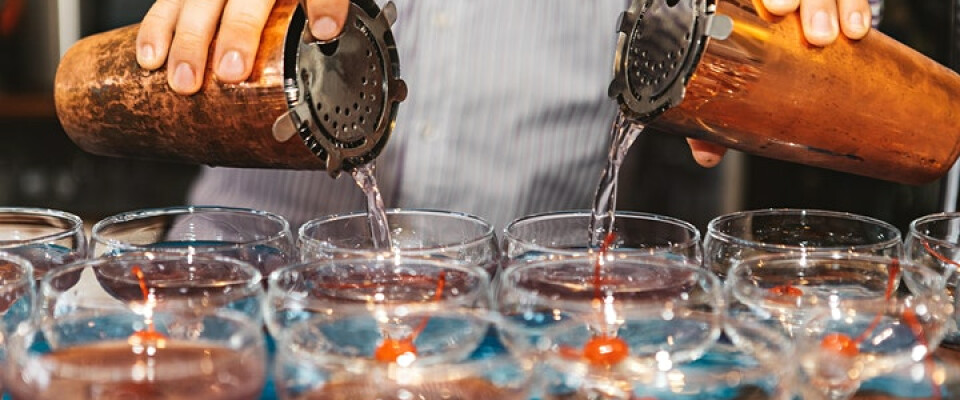 Top Things to do in September 2021
26 August
As the summertime madness draws to a close, the pace begins to slow and we look ahead to the upcoming Autumn. September always usually brings with it a final dose of sunshine and plenty of end of season activities and events. Take a look below at our top picks of things to do this September...
Antiques & Decorative Fair at Enys Gardens
Saturday 25 & Sunday 26
Enys House and Gardens provides a wonderful and unique venue - a truly magical location within the mansion house, coach house, yard and grounds. This Antiques and Decorative Fair is organized in conjunction with Enys by Ralph & Nicki Retallack of Ludgate House Antiques in Falmouth. Quality antiques and decorative home furnishing dealers, rugs, gardenalia, architectural salvage, bijouterie, objet D'art antique and contemporary plus lots of other wonderful things! There is catering on site with plenty of refreshment options.
Click here for more information
Tour of Britain
Sunday 5
Cornwall will host the Tour of Britain for the first time ever in September 2021, with the Grand Depart of next year's race seeing riders travel 170 kilometres through the Cornish countryside. The stage's provisional route will visit Penzance, St Just, St Ives, Hayle, Camborne, Pool, Redruth, Falmouth, Penryn, Truro, Newquay, St Austell, the Eden Project and Bodmin. Expect a weekend event surrounding this momentous occasion, with activities, performances and lots of exciting happenings (soon to be confirmed…)
Click here to find out the latest
Philleigh Way Cookery School
If you fancy cooking up a storm this September and improving on your kitchen skills, book into one of the many courses at Philleigh Way Cookery School for a memorable experience. Next month sees Great British Bake Off Finalist Mark Elliot take to the Philleigh kitchen to share his vast knowledge of everything bread and baking! See below for a full list of the courses taking place this September:
Hegarty's Boatyard Exhibition
Until Sunday 5
Hegarty's Boatyard is a photographic exhibition at the National Maritime Museum Cornwall by Kevin O'Farrell of the last surviving traditional wooden boatyard in Ireland. In this era of volume-produced fibreglass boats, Hegarty's yard exists in a world that is fast disappearing – one where skills and traditions are passed down from one generation to the next, and beautiful hand-crafted boats are made with passion and integrity. This exhibition is a celebration of all traditional wooden boat builders but most especially the wonderful craftsmen of Hegarty's Boatyard.
Click here for more information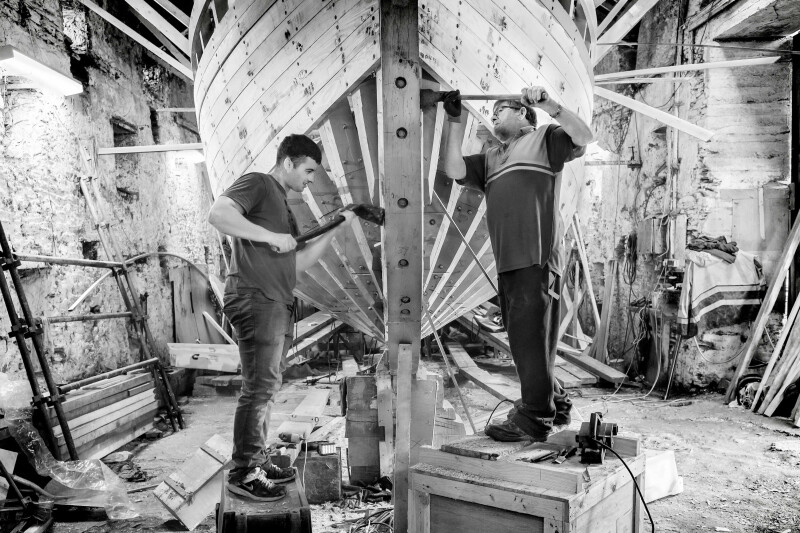 Truro High Tide Cruise
Monday 6, Sunday 19 & Monday 20
All aboard Enterprise Boats for a high tide cruise up the river to the city of Truro.Departing Falmouth Prince of Wales Pier at 16:00 on selected dates, the boat will cruise up the Carrick Roads, briefly stopping at Trelissick and then cruising all the way up the river to the city of Truro. Arriving in Truro at approximately 17:15, the boat will then cruise back down to Falmouth arriving back at 18:30.
The Alverton Hotel Events
Summer Garden Sessions
Thursday 2, Thursday 9 & Thursday 23
Relax in The Alverton Hotel gardens this summer with acoustic music and a cocktail in hand. Bask in the natural beauty of our private gardens, tuck into delicious food on the sun-drenched terrace and listen to fantastic acoustic music at their Summer Garden Sessions. Click below to book your tickets:
Thursday 2 - True Foxes
Thursday 9 - Josh Curnow
Thursday 23 - Rue
The Cornish Gin and Drinks Festival
Saturday 11
Lover of gin? We've got just the thing. Join The Alverton for their annual Cornish Gin and Drinks Festival. From midday until late, meet the makers, attend masterclasses and sample the very best in Cornish tipples. On the day, arrive to the first drink on them, before entering The Great Hall to meet the suppliers. Try oodles of samples as you venture over to The Oak, where live demos and masterclasses from our gin distilleries will be held. Here you'll be able to pick up handy hints and tips to create your own top-notch tipples at home! Our suppliers are with us until 7pm, so make sure you arrive before then.
Click here to book your tickets
Autumn Afternoon Tea Party
Sunday 12
On the 12th September, guests will get to indulge in delicious food, sip on tea and listen to sweet melodies from pianist, Roger Miners. Book with friends or family and prepare to wander through the old oak doors and fall in love with the breath-taking architecture of our Great Hall. Enjoy a delightful afternoon of food, tea, entertainment and even a few tipples! This is the perfect event if you're looking to relax, unwind and indulge. Tickets are £20 and can be purchased by calling the team on 01872 276633.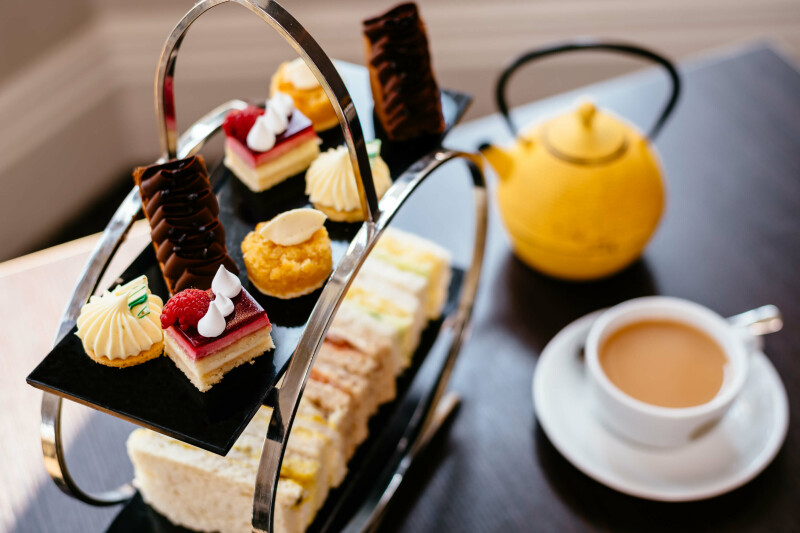 Gin Club - An Evening with Tarquin's Gin
Saturday 25
Held in the majestic Great Hall at The Alverton Hotel, the Tarquin's team will be telling all about their distillery based on the North Cornish coast. On Saturday 25th September at 7pm, the Alverton will be hosting their special Gin Club with the lovely folk from Tarquin's Gin. Sink into a homemade G&T on arrival, try samples of their award-winning products and learn how to make the perfect gin cocktail. Order two for £10 gin cocktails from our exclusive and specially curated Tarquin's cocktail menu, discover new flavours with some gin samples and graze on complimentary nibbles.
Click here to buy your tickets
Carrick Roads Through the Centuries River Cruise
Thursday 9
A cruise exploring the settlement and industry of the Carrick Roads…Take a guided boat tour around this deep tidal basin and discover how thousands of years of activity have left their mark - from Neolithicforest to Roman coin hoard, medieval ferry crossings and creekside churches, and later fish weirs, quays, shipyards, tin mines, stately homes and D-Day embarkation points. This cruise takes places aboard our luxury vessel: Moyana. With a beautifully fitted out comfortable indoor seating area, top deck viewing area and fully stocked bar with lots of Cornish tipples, Moyana is the perfect boat to enjoy an informative cruise.
Click here to buy your tickets
Around the Estuary Mouth Cruise
Thursday 23
A cruise exploring historic ports and forts around the Fal River...The abundance of archaeological sites along the Penryn and Percuil Rovers and on Pendennis and St Anthony headlands reflects the historic importance of maritime trade and the defence of the realm; learn about Glasney College and the medieval port of Penryn, the growth of Falmouth and Flushing from the 17th century, and 400 years of fortifications, from Henry VIII castles to a WW2 minefield. This cruise takes places aboard our luxury vessel: Moyana. With a beautifully fitted out comfortable indoor seating area, top deck viewing area and fully stocked bar with lots of Cornish tipples, Moyana is the perfect boat to enjoy an informative cruise.