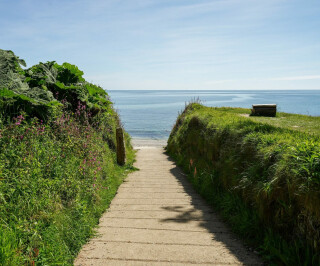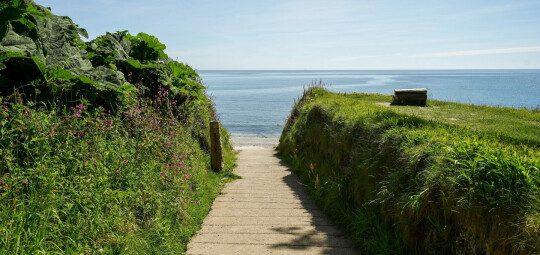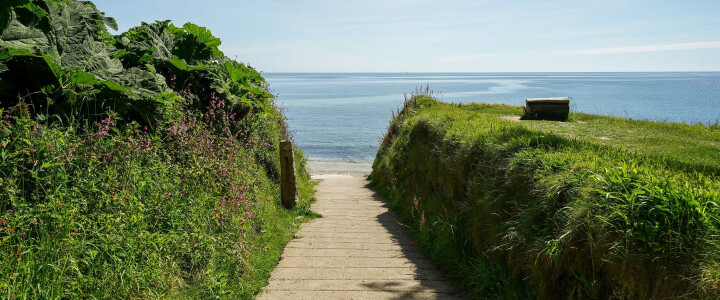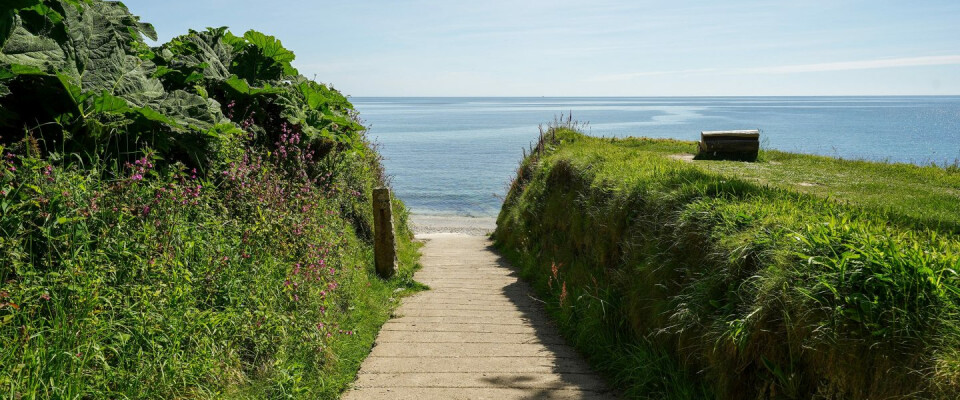 Fal River Favourites : Beaches
14 September 2021
Although the peak of the summer has passed, September is still a lovely time to wander along the beaches and enjoy the turn in the season and more importantly fewer crowds. We are blessed with some of the most beautiful beaches in the Fal River area; each with their own character and charm. From family friendly beaches to secluded secret spots, the selection of beaches around the Fal River is spectacular. Take a look below at some of our favourites...
Bream Cove
The Hotel Meudon's very own Bream Cove is secluded, sheltered and nestled perfectly in the grounds of the hotel. From wild swimming, to snorkelling and simply watching the world go by, Bream Cove is a real special treat. Once your feet hit the sand, the rest is up to you – stay for a quiet picnic and simply enjoy the scenery, or stretch your legs by continuing along the coastal path. From here, you can walk around the Rosemullion headland towards the Helford River, taking in ancient woodland and fishing villages along the way.
Gyllyngvase Beach
Situated just a ten minute walk from Falmouth town centre, Gyllyngvase Beach is one of Cornwall's gems. Soft white sand, views of Pendennis Castle, and home to the award-winning Gylly Beach Cafe. Enjoy both indoor and outdoor seating at the cafe, plus fresh Cornish produce and of course, beautiful beach views!
Towan
Situated on the beautiful Roseland peninsula, Towan Beach is well secluded. A sandy crescent shaped beach that is larger than it may first appear. It has coarse sand and rock-pools at low tide. Set just above the beach is the delightful tea room The Thirstea Co. Open until the end of October, with plenty of outdoor seating you can enjoy your refreshments at the tea rooms or take away to the beach. The best way to get across to Towan is the King Harry Car Ferry.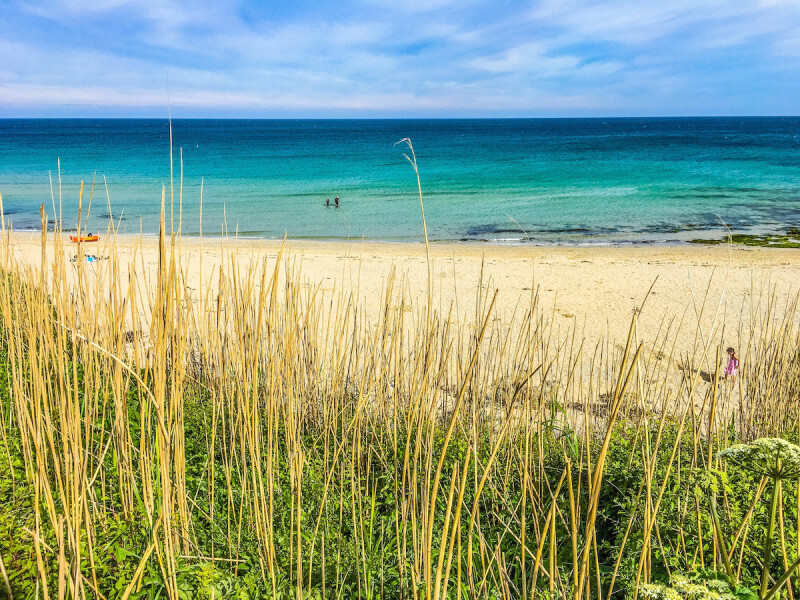 St Mawes
In contrast to Gyllyngvase, St Mawes & Summers Beach are smaller but very sheltered. Situated in the historic fishing village of St Mawes, this beach is secluded and picturesque, plus really close to shops and restaurants within the harbour. With a regular ferry service between Falmouth and St Mawes, you can make it more of a day out by combining a boat trip with your beach visit with the St Mawes Ferry.
Helford Passage
The beautiful Helford Estuary boasts secluded beaches and a picturesque coastline. There are beautifully attractive beaches on the north shore of the Helford Estuary. The beach at the Helford Passage has the famous Ferry Boat Inn pub, toilets, ferry, kayak and boat hire. Helford River Boats takes you a short distance across to Helford Village.