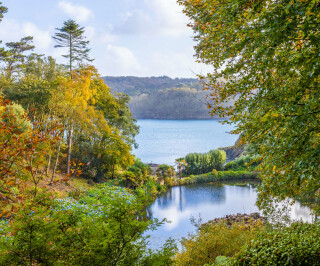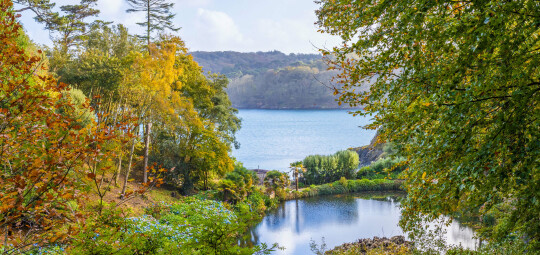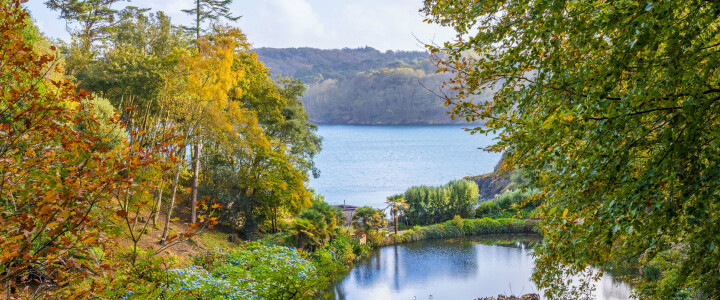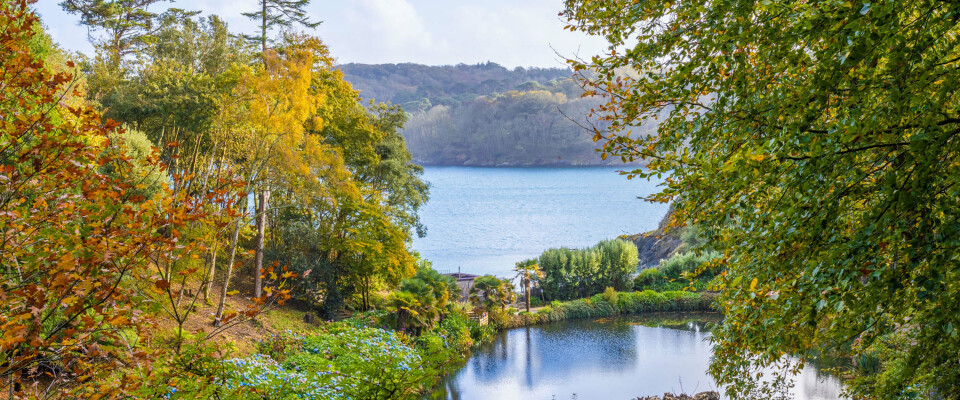 Fal River Favourites : Autumn Walks
19 October
Autumn is a really special time of year in, on and around the Fal River. The woodlands are brought to life by golden tones, and the summer madness comes to a restful end. November provides the perfect opportunity to get out and enjoy the area in all it's autumn glory. There's a great variation of walks on offer, from modest strolls to full day walks and ambitious challenges; all of which take in the stunning scenery we are blessed with in this area! Take a look below at a few of our favourites...
Trebah Garden
Discover the magic of this beautiful 26 acre Cornish valley garden, with over four miles of footpaths. Explore under canopies bursting with exotic blooms and follow vibrant tunnels of colour that cascade down to our very own secluded beach on the Helford River. In autumn, Hydrangea Valley casts clouds of china blue and soft white across Mallard Pond. In winter, our spectacular champion trees dominate the landscape, whilst plants from the southern hemisphere start to flower.
Click here to book your tickets
Trelissick Woodland Walk
This is a great walk to do with kids (and dogs!) in tow and takes you around the National Trust Trelissick Garden along the banks of the Fal River. The Trelissick cafe is a great place to stop for a break and some light refreshments. You'll also go past the King Harry Ferry - one of the top ten ferry crossings in the world!
St Mawes Headland
St Mawes Around the Headland takes you past St Mawes Castle and rewards you with great views across the Carrick Roads to Falmouth. Take the St Mawes Ferry or King Harry Ferry to St Mawes where you can start this leisurely circular walk. Why not reward yourself with a refreshing drink and comforting hearty meal at the end of your walk at The St Mawes Hotel or The Watch House Restaurant when you return.
Hotel Meudon Walk
A walk from Hotel Meudon through lush gardens, secluded beaches and along the banks of the Helford River. Start at Hotel Meudon car park and pop into the hotel for a drink or bite to eat before you set off on your way. Walk down through Hotel Meudon's gardens to their very own Bream Cove. Turn right and head across Rosemullion headland towards the Helford River. Keep heading along the beautiful banks and click below to find the rest of the route detail…
Pendennis Headland Walk
Walk around the historic Pendennis Headland where you'll be rewarded with fantastic views across Falmouth Harbour and along the Cornish coast. On this walk you can take in maritime heritage, Falmouth's top attractions, views over the harbour plus the cafe culture and great shops the town has to offer!