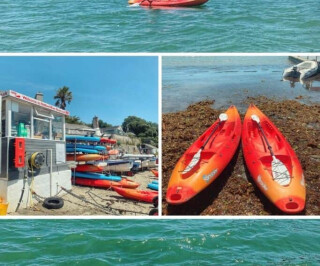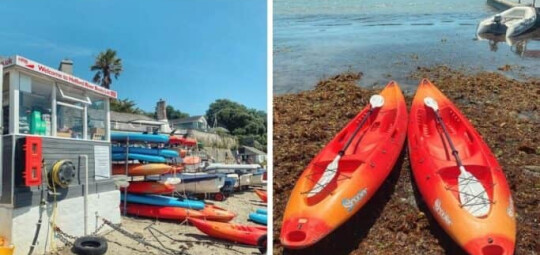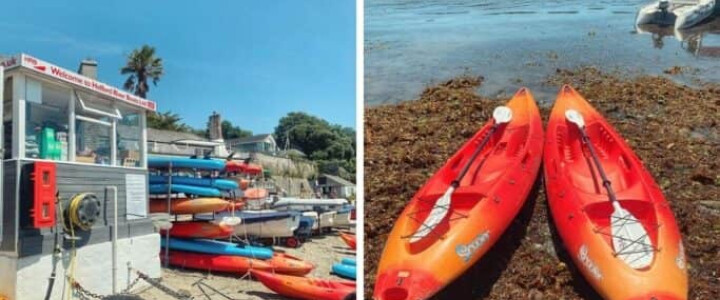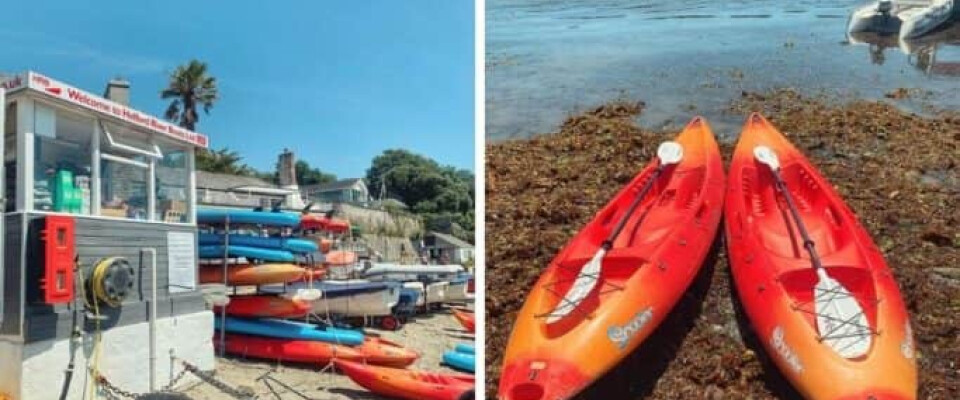 Guest Blog: Paddling the Secret Creeks
7 April
Toad Hall Cottages - Paddling the Secret Creeks & Coves of the Helford River
Between the stunning headlands of the Lizard Peninsula and the gleaming waters of Falmouth Bay lies the Helford River. These wending tidal waters have inspired writers and artists for centuries, pockets of tranquility found hidden along muddy shores and stream-fed creeks.
One of the best ways to explore these beautiful backwaters is on board a kayak, the opportunity to paddle and drift blissfully with the tide and beach on a sandy cove to watch the passing sailing boats and wading birds.
Join us for a tour of some the Helford Passage's secret and lesser-known settings.
Durgan Beach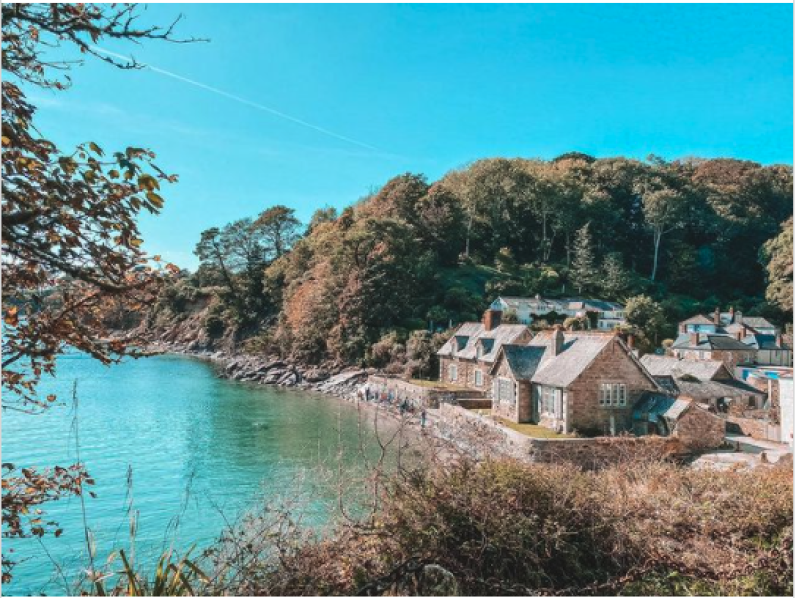 Set below the sub-tropical valley gardens of Glendurgan and with sparkling views of the Helford River, Durgan Beach is the ideal place to moor up your kayak for some shoreside R & R or a refreshing sea swim. Overlooked by a clutch of adorable cottages and flanked by craggy rocks, this sand and shingle inlet is also a much-loved sailor's haunt. From here, you can enjoy a stroll across the coastal hay meadows to Carwinion Woods and the historic riverside village of Mawnan Smith.
Grebe Beach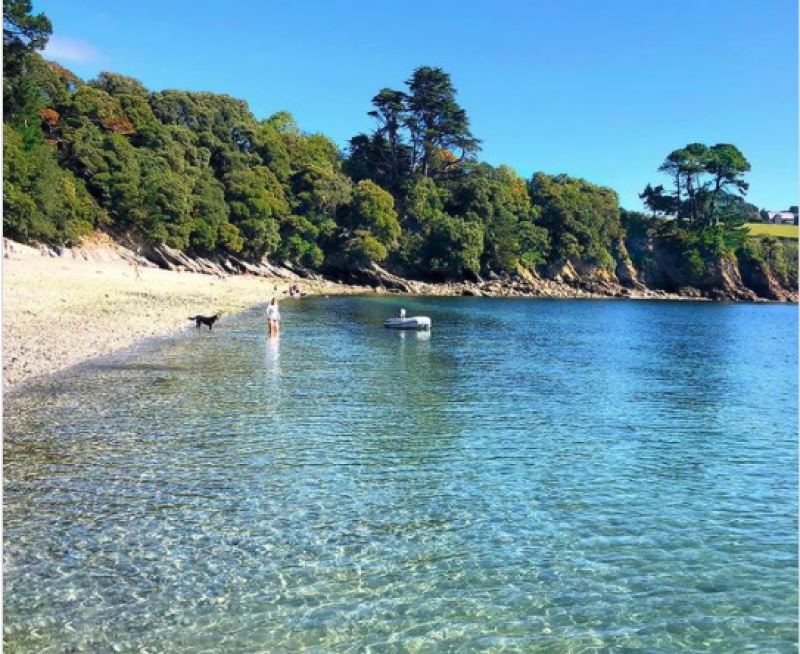 Only a short paddle from Durgan is Grebe Beach. This picturesque spot sits tucked away from the mouth of the estuary and boasts unrivalled views of the much-loved waterway. Discovered by way of a steep path and slightly off the beaten track, you'll likely have this secluded cove all to yourselves. Kayak to this hidden gem, kickback and relax with a riverside picnic.
Frenchman's Creek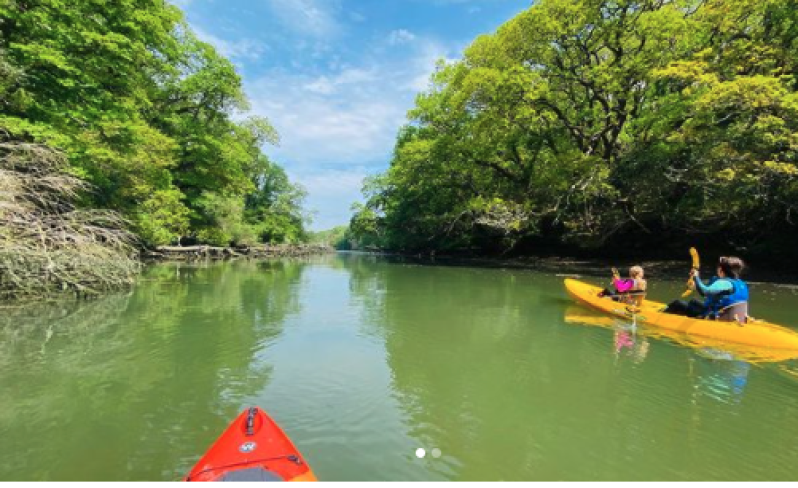 Paddle your way to Frenchman's Creek, following the wends of the river in the dappled shade of low slung oak boughs where herons perch and kingfishers dart. This tranquil setting provided both title and inspiration for Daphne du Maurier's classic romantic novel, a swashbuckling tale about a daring love affair between a Lady of yearning and a notorious French pirate set in Cornwall during the reign of Charles II. Close by are the idyllic waterside villages of Helford and Gweek, found along wooded valley paths that run alongside hidden creeks.
Port Navas Creek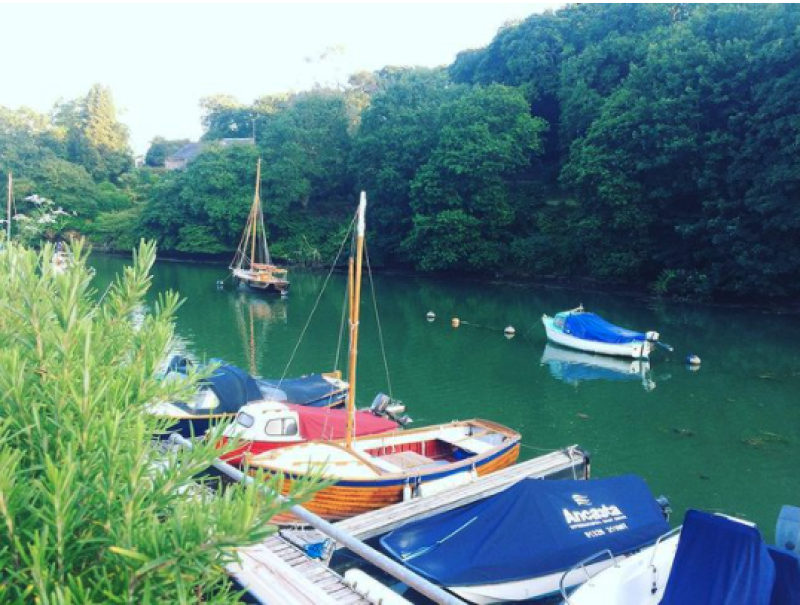 In old Cornish Porth Navas Creek means creek of the house of elm trees and can be found midway along the northern banks of the Helford River. As well as being a sailor's mooring, it's also an established oyster bed. Kayakers can enjoy a drift past the historic Quay and on the incoming tide paddle effortlessly to Wheal Anna Maria, an 18th century copper, lead and silver mine that also on occasions stuck gold.
Penarvon Cove
Tucked away along the southern stretches of the Helford River lies Penarvon Cove, a secret inlet hidden by leafy banks not far from Frenchman's Creek. You'll likely not see another soul on this lost, sandy shore, the ideal place to while away an hour or two and watch the wading birds on the mudflats and the slow, gliding sail boats. Not far is the timeless village of Manaccan, where a village pub provides the perfect staging post for weary paddlers.
Mawgan Creek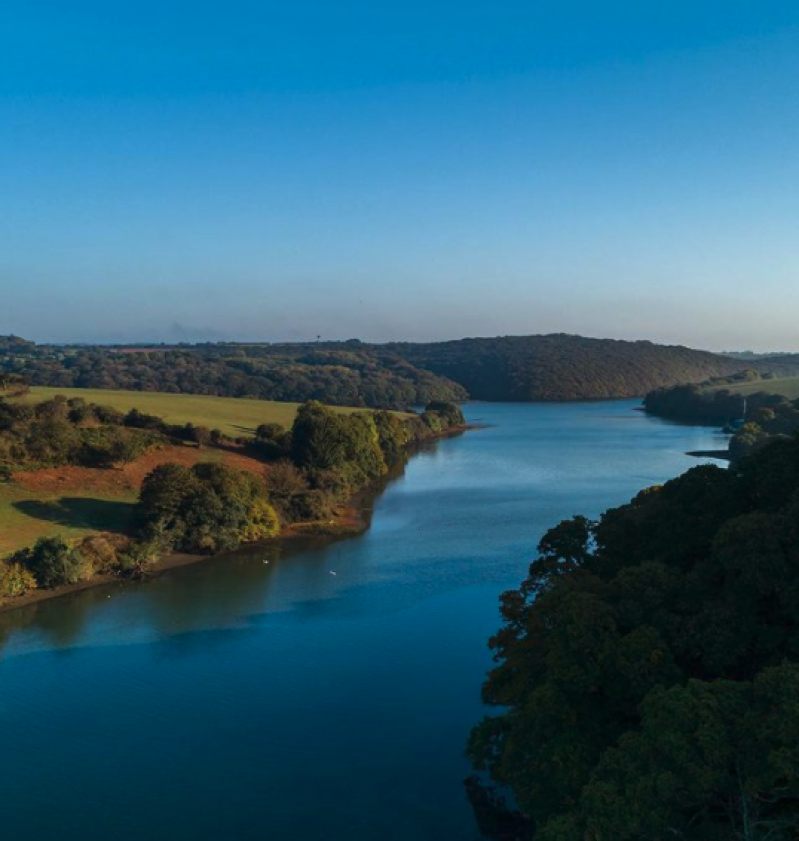 A short stroll from the charming village of Gweek and close to the head of the ria, Mawgan Creek weaves between wooded hillsides, ebbing and flowing with the estuary. Kayakers will love exploring these serene backwaters where swans retreat, all set in the heart of an Area of Outstanding Natural Beauty. Listen to the birdsong as you paddle the channels before beaching your kayaks to follow the scenic trail to Mawgan village where you'll find The Ship Inn, another of the Helford River's friendly yachtsman's haunts.
Polwheveral Creek
Polwheveral Creek is an enchanting backwater that ebbs and flows with the Helford estuary. Fringed by rolling hills, this peaceful creek is a wonderful wend for paddlers to explore. The hamlet of Polwheveral lies at the far reaches of the creek, an ancient manor with its roots in the 16th century. Keep your eyes peeled for all sorts of birdlife that inhabit the foreshores, from the striking black plumage of cormorants to the snowy white feathers of the egret.
Polgwidden Cove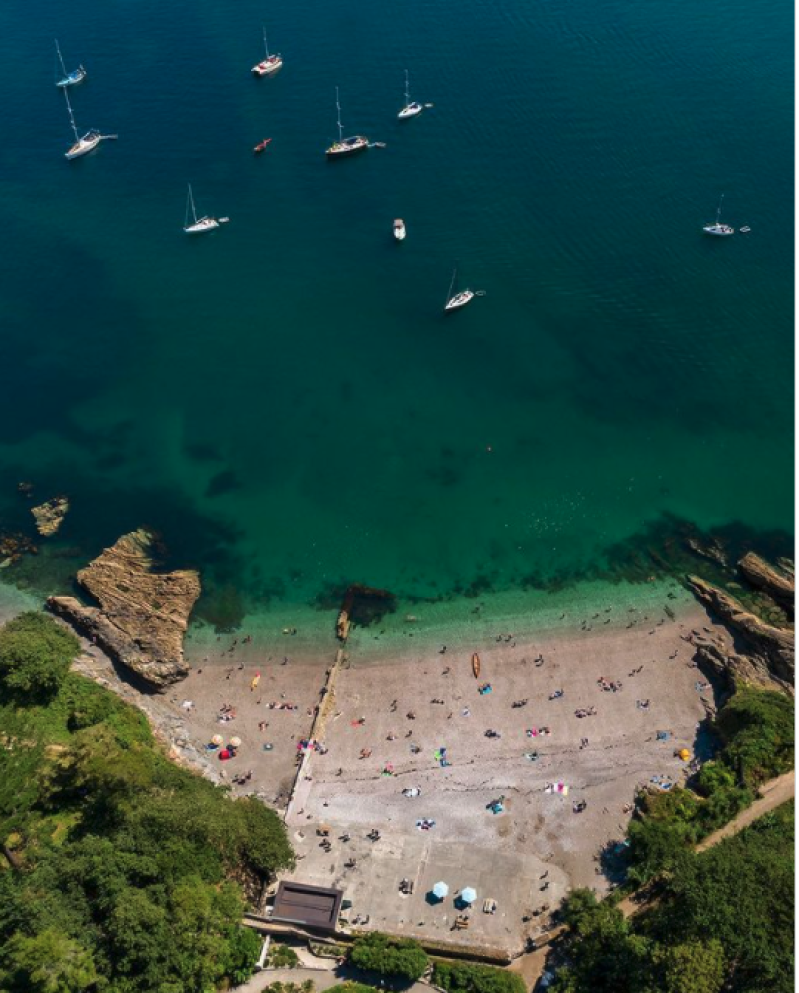 One of a peppering of secret, tiny bays that snuggle the Helford River's northern banks, Polgwidden Cove is a soft, shingle beach found in amongst the craggy, tree-lined shores. Also known as Yankee Beach, it's backed by the subtropical valley gardens of Trebah which are spread over twenty-six acres and interwoven by footpaths. Trebah is famous for its hundred-year-old rhododendrons, magnolias and camellias and provides a wonderful escape for all those looking for some wild adventures. Close by is the Ferry Boat Inn with its sparkling views of the Helford Passage.
Bosahan Cove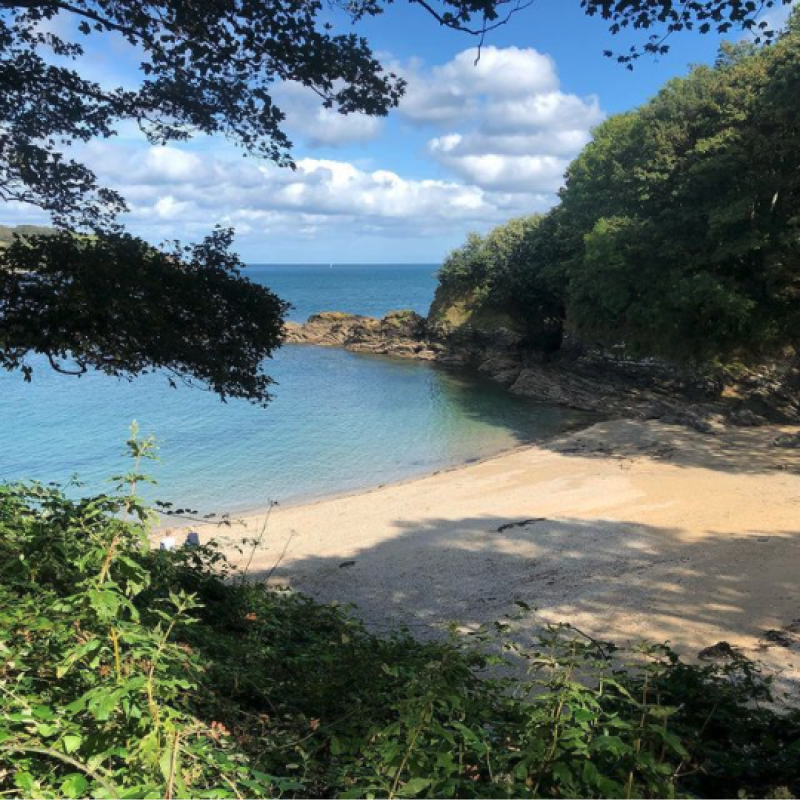 The hidden shore of Bosahan Cove can only be discovered by footpaths and by water. This idyllic, sandy nook remains one of the Helford River's best kept secrets, tucked away behind ancient woodland and only a short stroll from the stunning palm groves and ginkgo thickets of Bosahan Gardens. A dreamy setting and memorable resting place for kayakers out exploring this scenic Cornish passage.