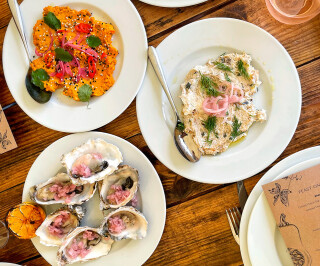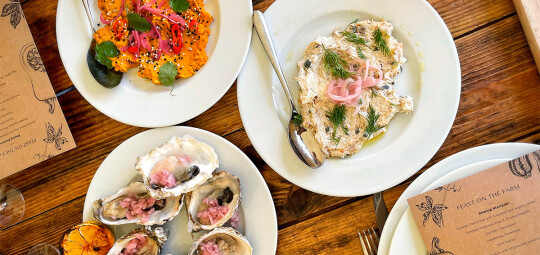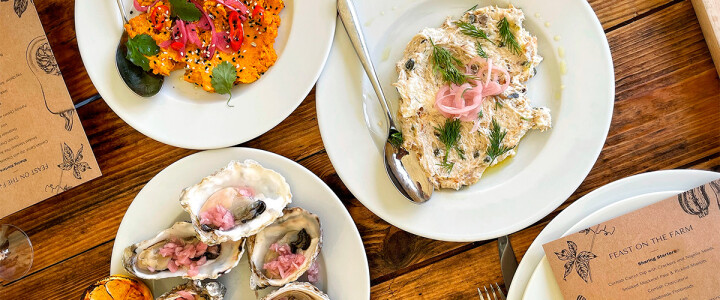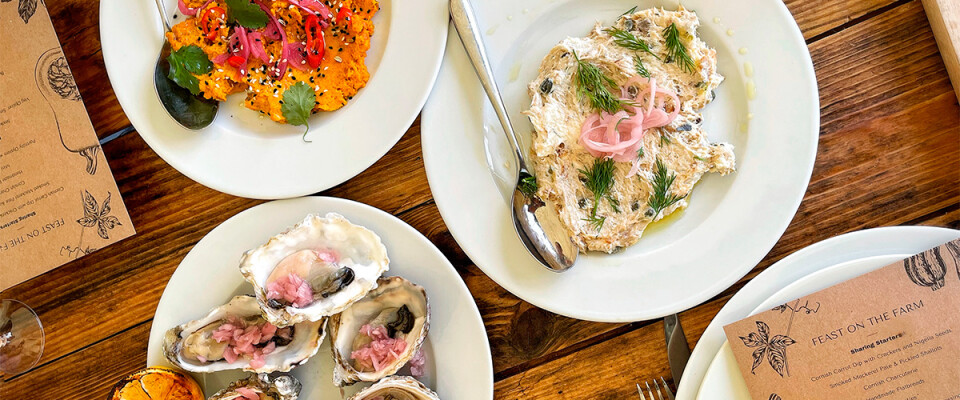 Top Things To Do in September 2023
1 September
As the busyness of the summer draws to a close, the pace begins to slow, and we look ahead to the upcoming Autumn. September can bring a final dose of sunshine and plenty of end-of-season events and activities. We take a look at what's on this month - as well as boat trips, art and music, it's foodie heaven!
National Maritime Museum Autumn Lecture - Forward & Courageous
14th September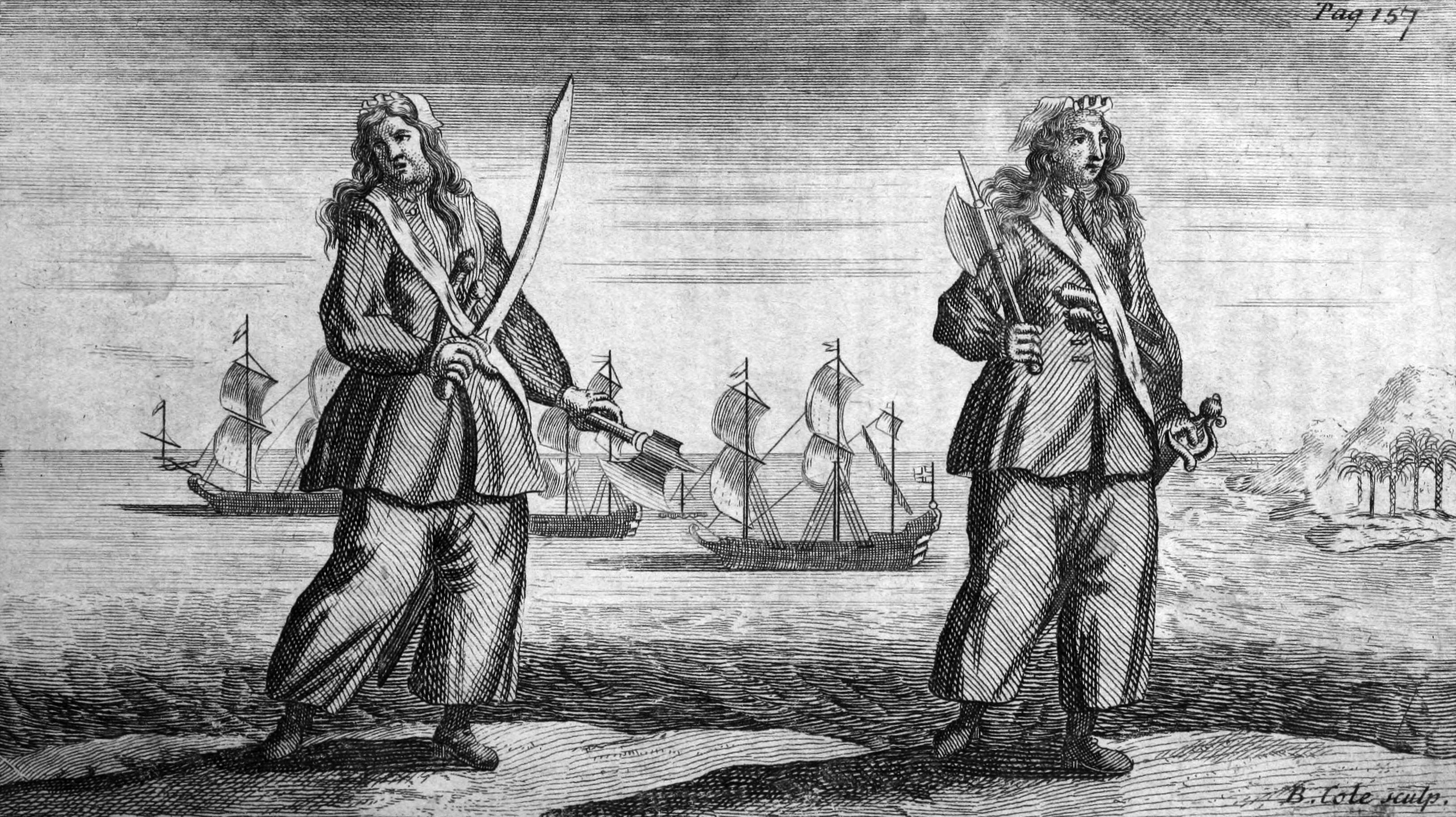 Dr. Elaine Murphy explores some myths and realities around female pirates from the 16th to 18th centuries, from their experiences at sea and on shore to how they have been depicted in popular culture.
In his General History of the Pyrates (1724), Captain Charles Johnson described how in action 'no Body was more forward or courageous' than Mary Reed and Anne Bonny on the pirate John Rackam's ship.
As well as looking at well-known pirates like Bonny, Read and Grace O'Malley, this talk will also look at some lesser-known women who came into contact with pirates, such as women who aided and abetted them on shore or those taken captive at sea.
Dr. Elaine Murphy is an Associate Professor of Maritime History at the University of Plymouth. She teaches a module on Piracy and Privateering and has published on the history of piracy and the British Civil Wars at Sea. She is working on a project about women and the navy in the 17th century.
Find out more and book tickets
Truro High Tide Cruise
15th September Last one of the year!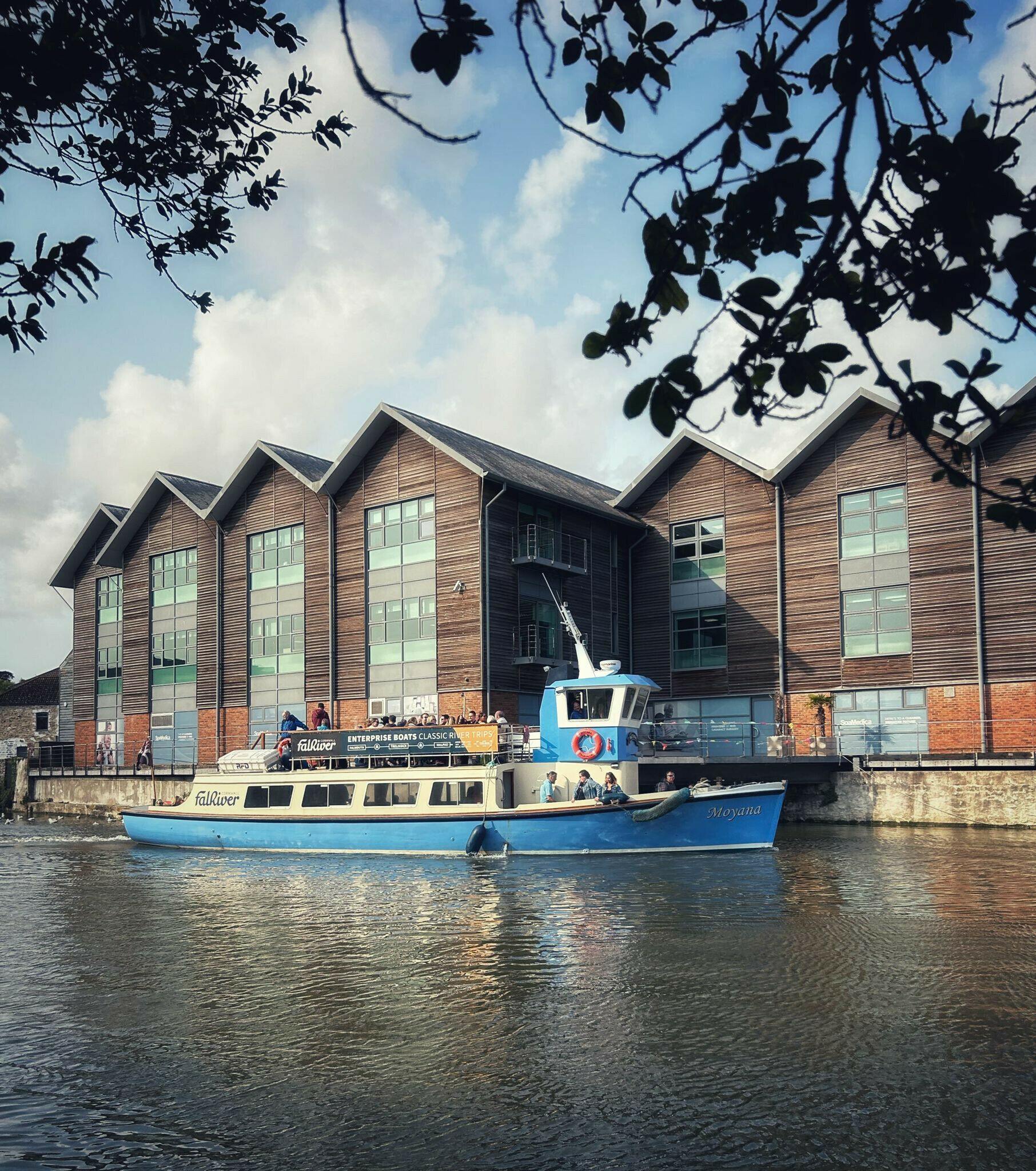 Cruise up the Carrick Roads in style as you journey to the city of Truro on the final Truro high tide cruise of the year!
Enjoy the natural scenic beauty, evening light, peace, and tranquillity on the water. Relax with friends, soak up the atmosphere and have a memorable experience.
Find out more and book here
Hotel Meudon
Enjoy a range of foodie events with Hotel Meudon.
Muedon Feat Series with Naughty Nonnas 13th September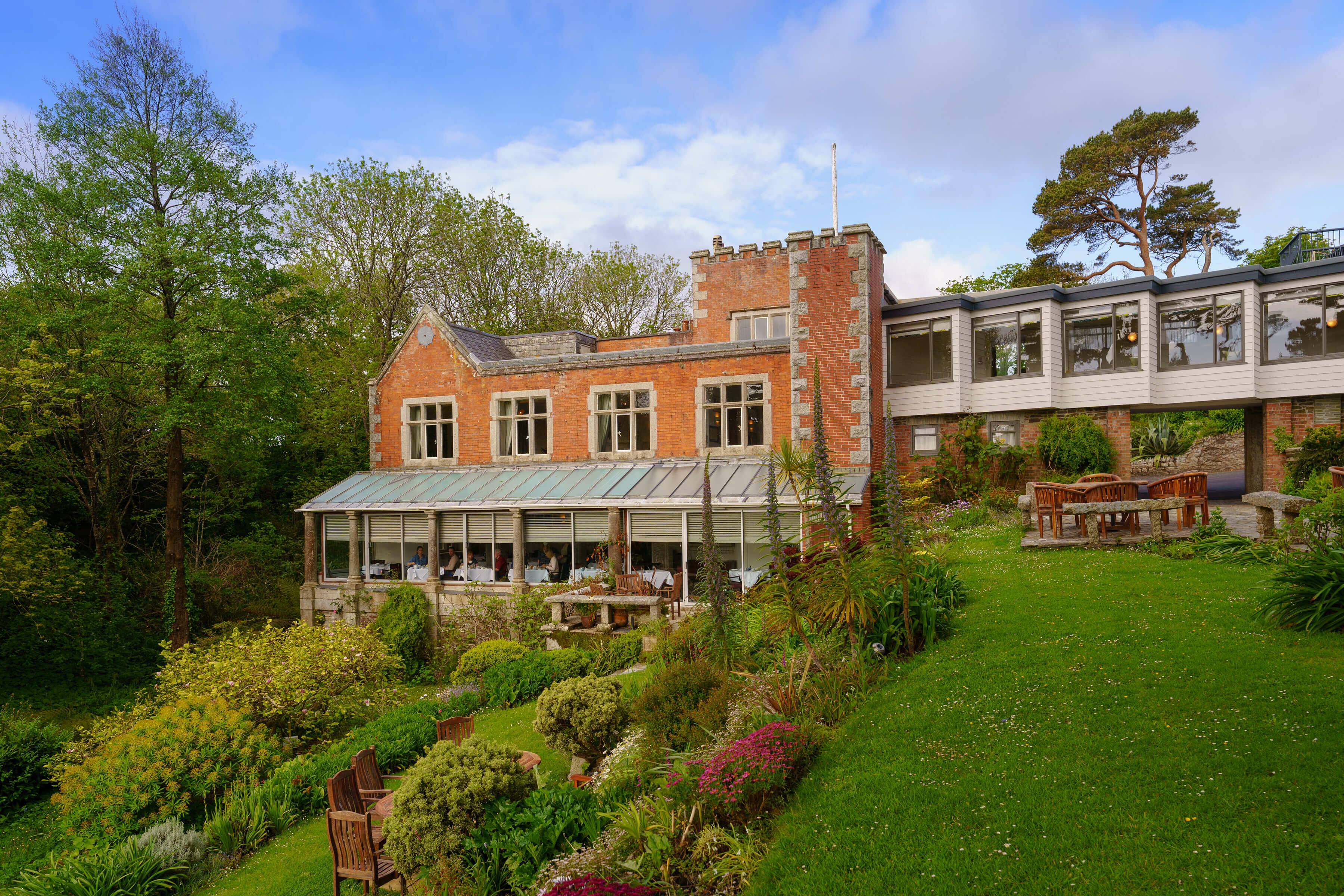 Gracing the glorious gardens of Hotel Meudon is the brilliant Jade Berry of Naughty Nonnas, who will be popping up under a canopy of luscious subtropical vegetation for a magical alfresco dining experience. Hosting Hotel Meudon's first-ever long table banquet with a delicious and unforgettable Middle Eastern-inspired menu, Jade's open-air supper is set to be truly unforgettable.
Find out more and book here
Garden Tour & Afternoon Tea 21st September
Enjoy a stunning Afternoon Tea followed by a tour of the Meudon gardens with Head Gardener Tiffany.
Find out more and reserve your place here
Taster Menu with Head Chef David Waters 29th September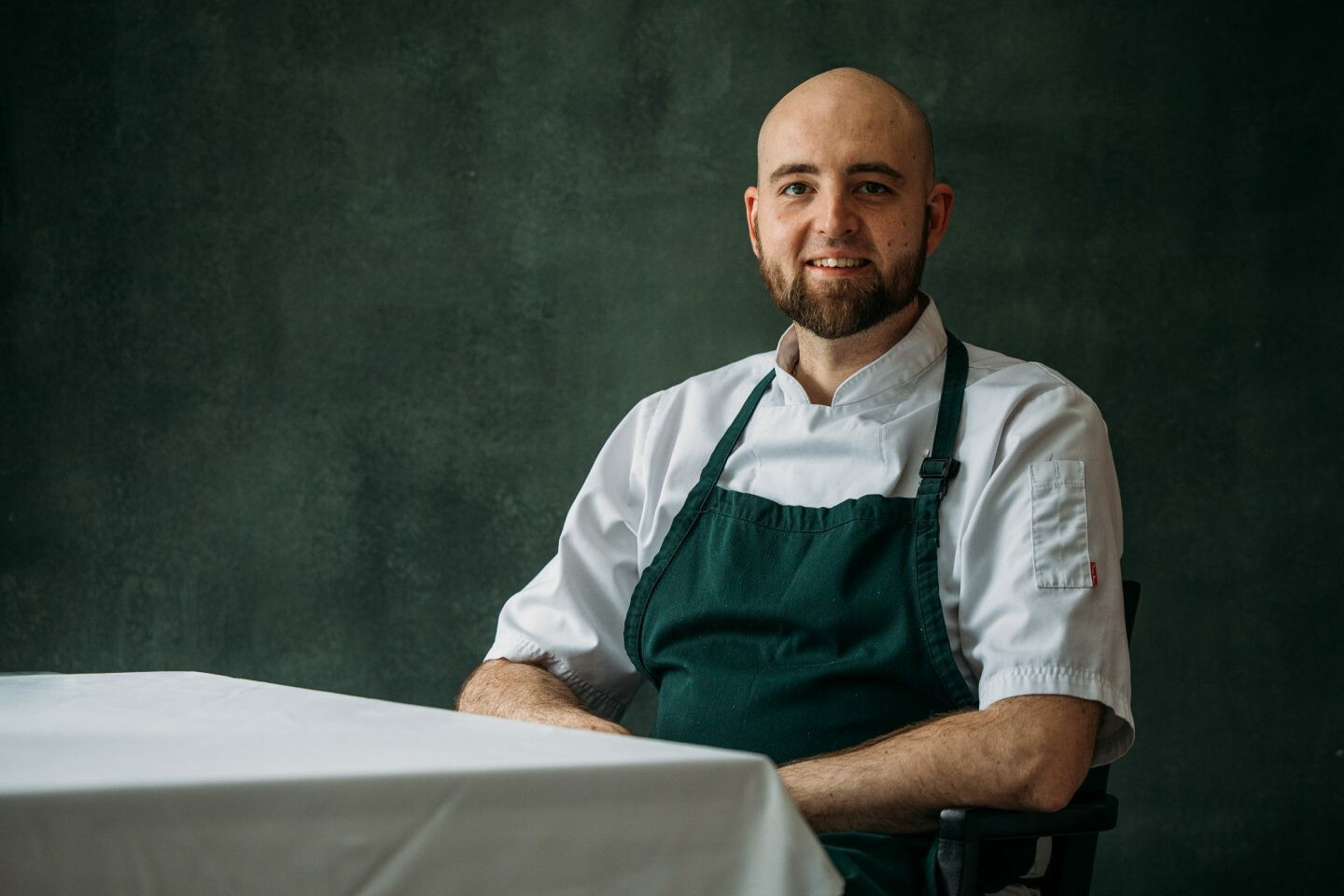 A Cornishman with Michelin-star experience and a refreshingly adventurous approach to creating incredible food, Head Chef David Waters brings a great energy to the kitchen and exciting new dishes to the seasonal menu.
Chat with David, sample some of his delicious culinary creations and discuss his inspiration and methods. With a specially selected taster menu of incredible dishes incorporating the finest Cornish produce, there will definitely be much to talk about!
Find out more and reserve your place here
Live Music Thursdays with the St Mawes Hotel
Every Thursday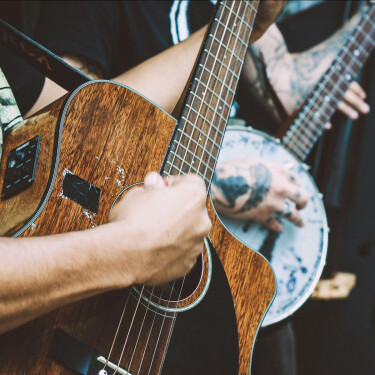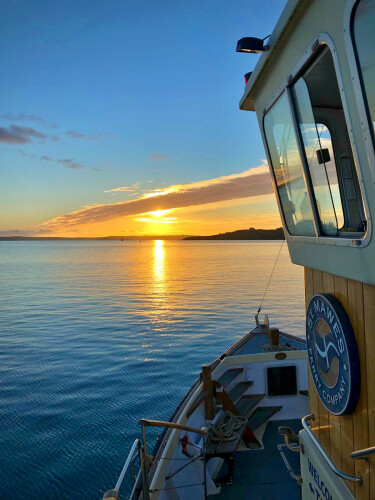 Join the St Mawes Hotel for an evening of live music from Cornwall's most talented up-and-coming musicians, including Bailey Tomkinson on the 7th and Andy Quick on the 14th.
With only two more late-night St Mawes Ferry crossings this year, make a night of it, hop on board, and have a night in St Mawes.
Find out more about Live Music Thursdays here
Late-night Ferry info here
Street Eats & Summer Beats at Princess Pavillion
21st September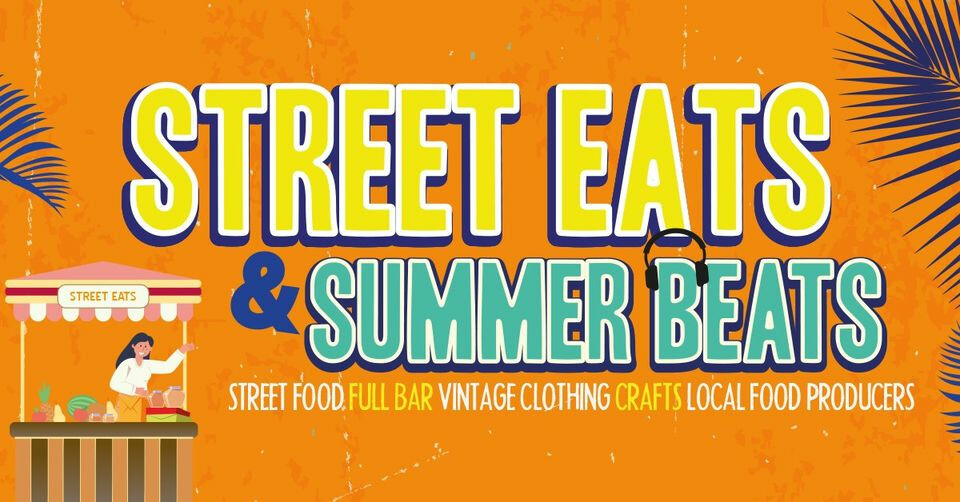 Spend the evening enjoying a summertime market with local craft and food stalls, set to the chilled vibes of DJ Descafeinat. There's something for everyone with vintage clothing, a full bar, street food, crafts and music.
Find out more here
The Seaweed Institute Foraging & Cookery Workshop with Hotel Tresanton
17th September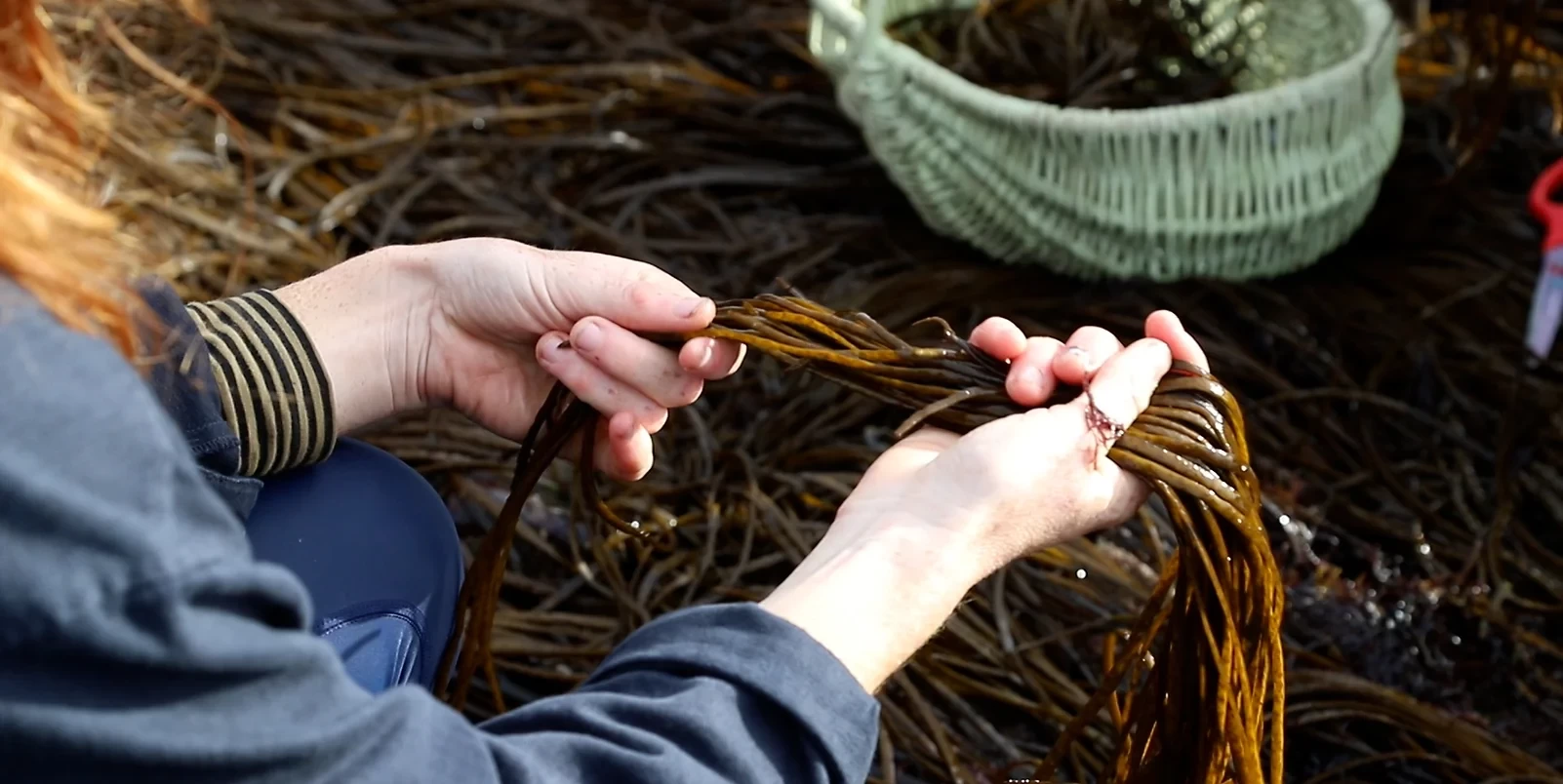 The Seaweed Institute is run by the interdisciplinary duo Kerry Holbrook and Ruth Klückers on the south coast of Cornwall. The project connects people, seaweed and the intertidal space. With backgrounds in design and ecology, both work as seaweed harvesters.
At spring low tide, explore the intertidal zone in St Mawes Harbor, searching for the best edible seaweeds. Discuss tides, sustainable harvesting practices and the cultural history of seaweed. After, on the beautiful weather front terrace of Hotel Tresanton, collectively cook lunch from what has been foraged. The food created together demonstrates diverse ways to use seaweed in your own cooking.
Find out more and book here
Philleigh Way Cookery School
See What's Cooking this month with Rupert at Philleigh Way
Fermentation with Delea 11th September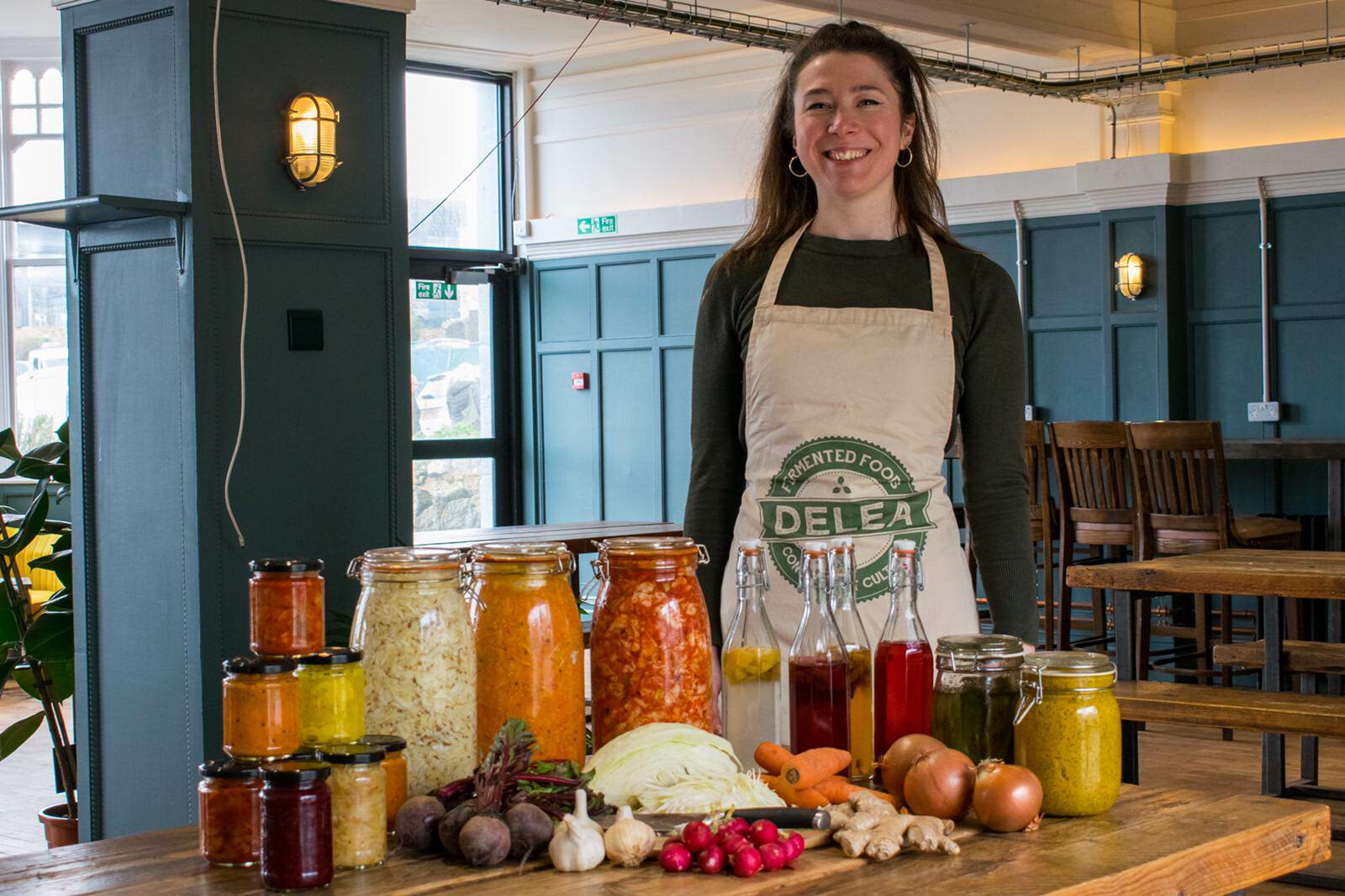 A growing body of research shows that a diet that includes a regular intake of fermented foods can bring benefits.
During this full-day course, Caitlin from Delea Fermented Foods will take you through the fermenting process, science and how simple it is to introduce these wonderful foods into your everyday life.
Curious about fermentation? Then sign up here now.
Scandinavian Cookery 14th September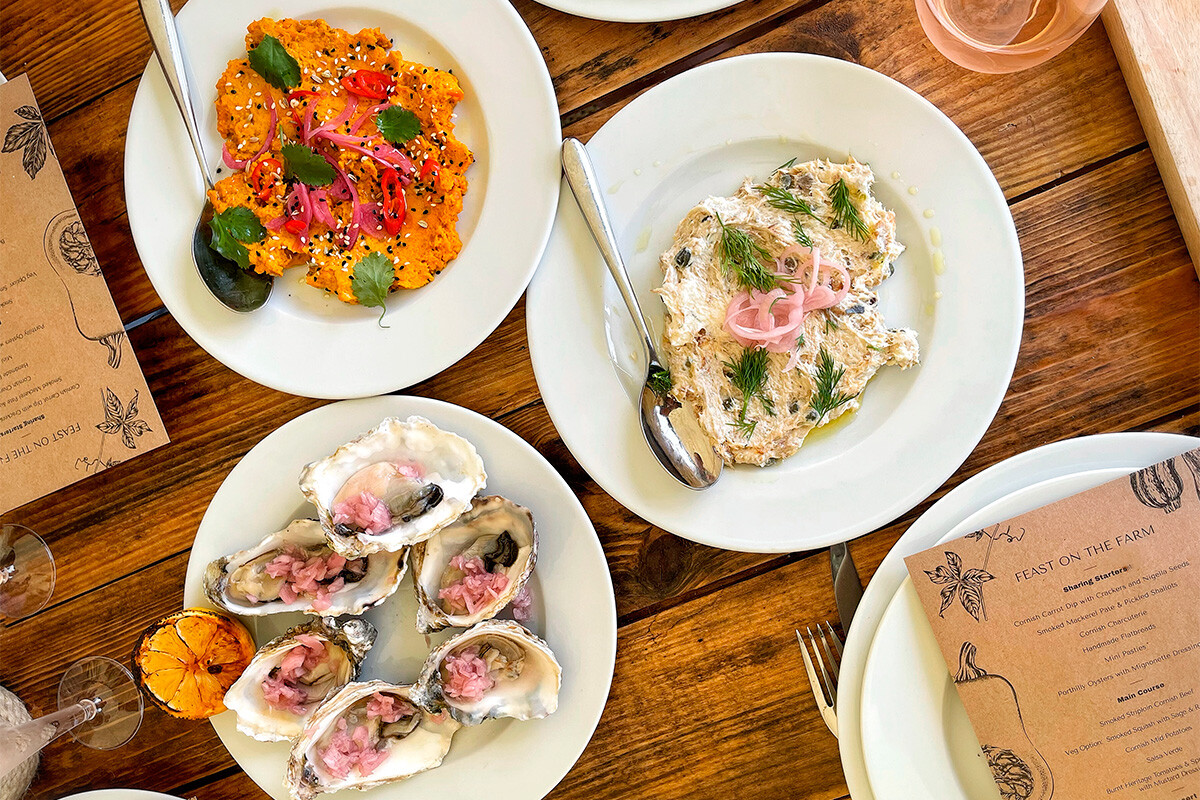 Cornwall and the Scandinavian food culture have more in common than you would first think… great fish, abundance of in-season vegetables, superb game and cinnamon bun followers! Using fire cooking techniques from Bergen or fantastic baking techniques from Copenhagen, this is a food lovers' dream day.
The course includes five demonstrations and four practical sessions, ranging from pickling, baking and fish skills. All equipment, aprons, food and drink are supplied with a wonderful lunch.
Find out more and book here
A Taste of Truro at The Alverton
9th September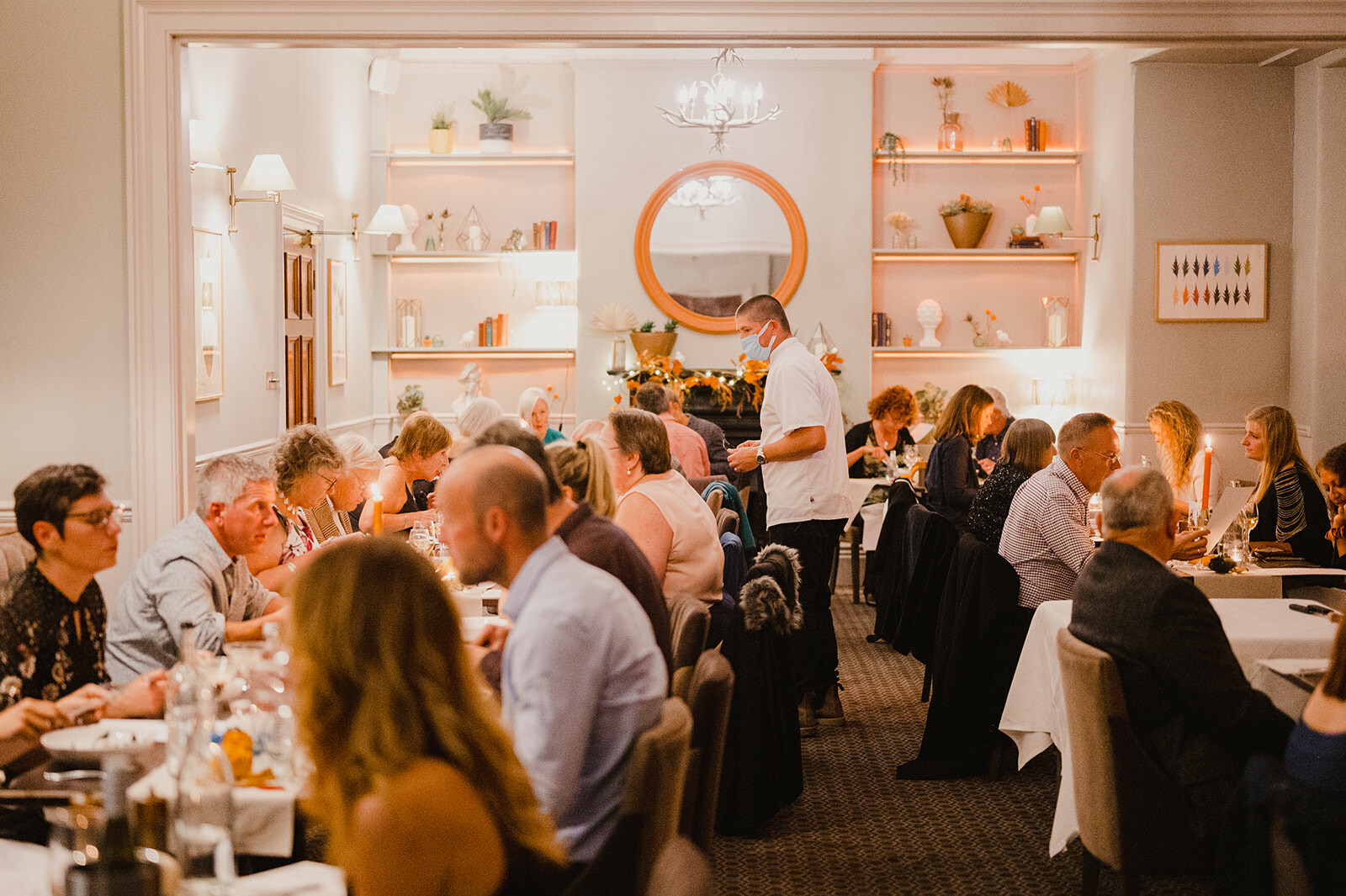 Join Head Chef Ollie Wyatt on Saturday, 9th September, for an intimate tasting evening celebrating Cornwall's abundant vegetable harvest. This intimate tasting evening will showcase one of the most underrated food groups – the vegetables! With a six-course plant-based menu, complemented with a selection of locally sourced dairy, experience dishes where vegetables are the star of the show.
Find out more and book here
FORM Art Festival in Falmouth
Starts 29th September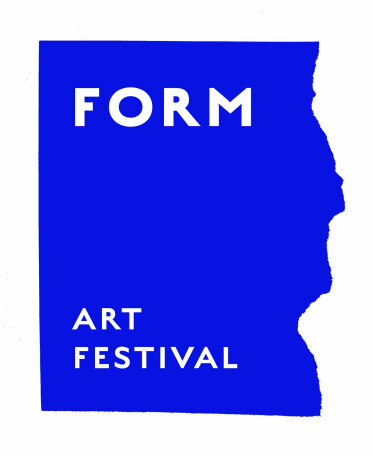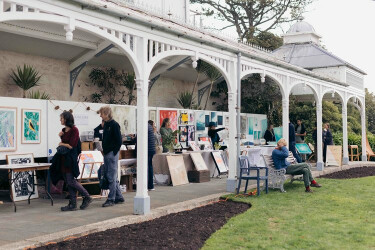 Art, furniture, sculpture, jewellery, printmaking, and more. The creativity in Cornwall knows no bounds. After a hugely successful launch last year, FORM offers captivating events such as talks, workshops and exhibitions in venues across the town, including a 3-day art fair at Princess Pavilion. Here, you'll be able to immerse yourself in the work of hugely talented Cornish artists and craftspeople and purchase directly from these small creative enterprises.
Find out more and see what's on here
For more information on the best things to see and do, places to stay, walks, beaches and where to eat and drink, pick up a copy of the Fal River Area Guide