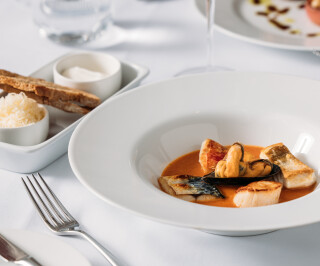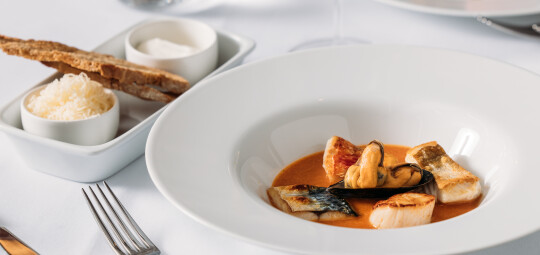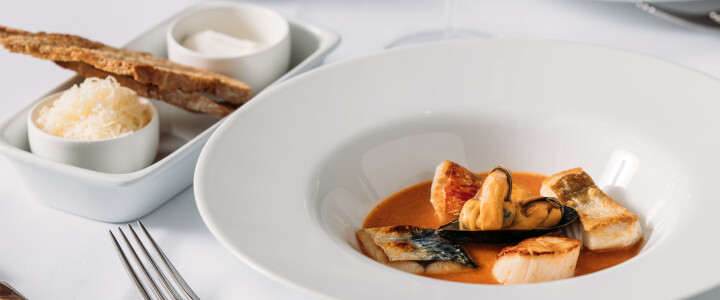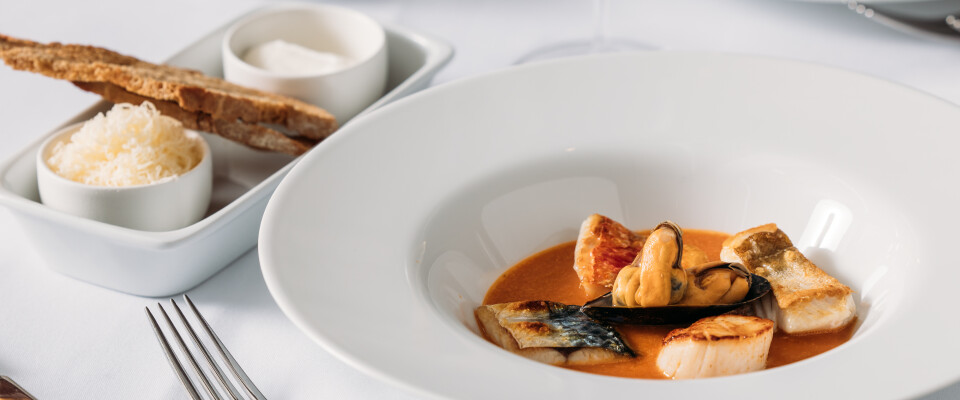 Guest Recipe: Hotel Meudon
25 September
Head Chef at Hotel Meudon, David Waters, shares one of his favourite seasonal dishes with us - Cornish Fish Stew.
Cornish Fish Stew
Nothing could be more delicious, hearty and quintessentially Cornish than a fish stew, and it's one of Hotel Meudon Head chef David Waters' favourite seasonal dishes to cook. David loves working with the freshest local produce, and with Bream Cove on Meudon's doorstep it's fair to say that fish and seafood is something of a speciality.
All fish and shellfish in this recipe have been ethically caught in Cornish waters, and are fresh off the boat, which help to make this classic dish an irresistible, aromatic delight.
This recipe serves 4.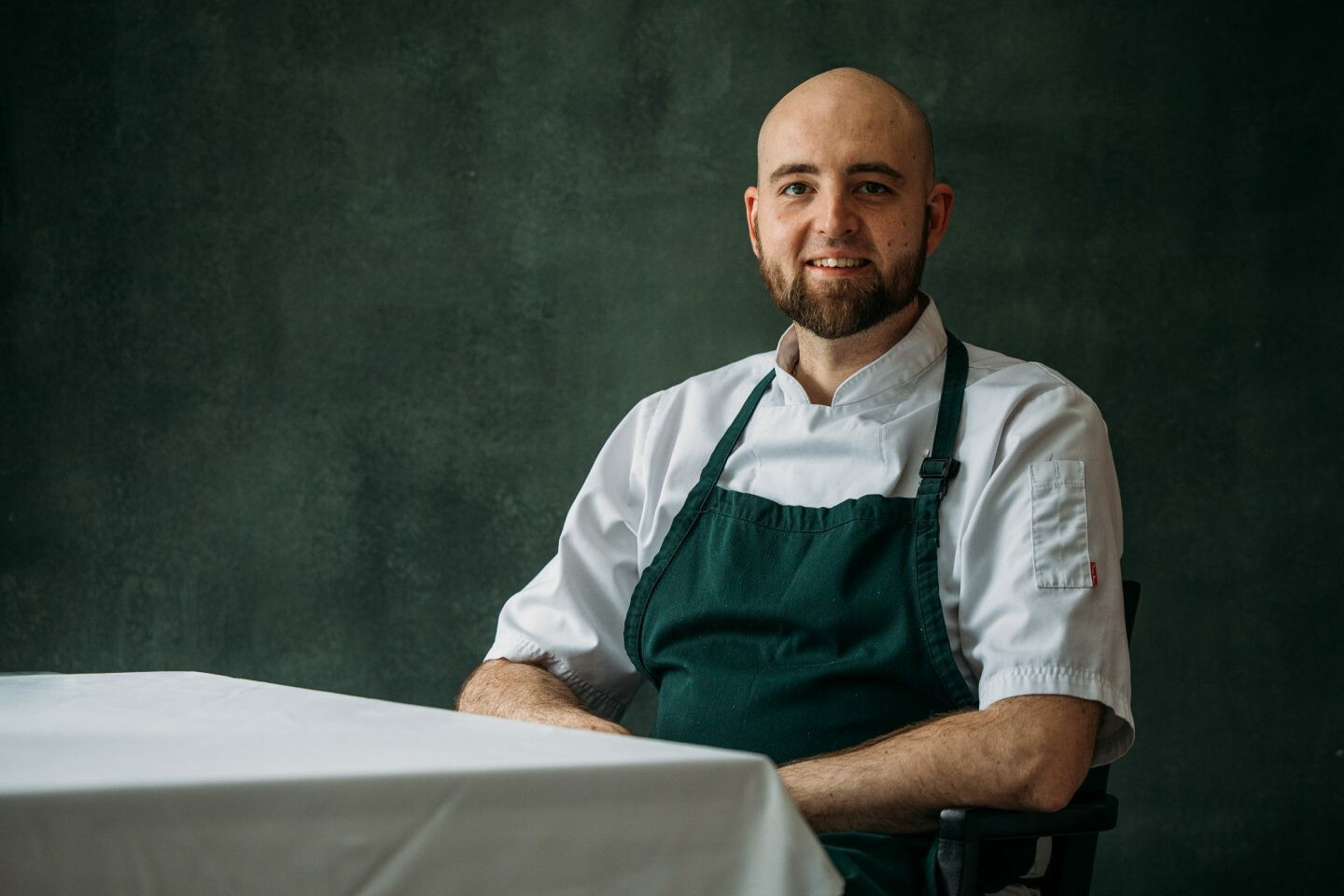 INGREDIENTS
5kg mixed fish bones
1 mackerel
1 fillet grey mullet
4 scallops
1 red mullet
1 fillet Gurnard
8 ripe tomatoes
3 red peppers
5 banana shallots
1 bulb garlic
1 head celery
3 red chilies
3 bulbs fennel
2 bay leaves
15g black peppercorns
10g star anise
30g fennel seeds
1 stick cinnamon
Splash of Pernod
METHOD
Step 1:
Make a white-fish stock by sweating off 2 onions, 1 head of celery and 2 cloves of garlic. Add 2kg of roasted fish bones to the pan, cover with water and add 1 bay leaf and a handful of parsley stalks. Simmer for 20 mins. Leave to sit for 10 minutes. Pass through a fine sieve.
Roast the rest of the fish bones off at 180 degrees Celsius for 15 mins or until golden brown.
Step 2:
Make a rub by blitzing 20g fennel seeds, 10g peppercorns, and 5g salt to a powder, and set aside.
Step 3:
Roughly cut the vegetables, put the tomatoes, peppers and chillis in 1 pan, and then the shallots, garlic, celery and fennel in another pan. Roast both trays until there is lots of colour on the peppers.
Step 4:
Toast of the rest of the spices.
Step 5:
Add the roasted vegetables, roasted bones and toasted spices to a pan and cover with the fish stock and simmer for 30 mins. Carefully remove the fish bones and blitz the remaining in a blender and pass through a fine sieve. Finish with a splash of Pernod.
Step 6:
Carefully fillet the fish (or ask your local fishmonger to do it for you when buying the fish) and portion the fish into smaller pieces.
Place skin side down on a tray and dust the fennel rub over the flesh of the fish avoiding getting any on the skin of the fish.
Step 7:
Heat a nonstick pan with a small amount of oil, place the fish portions and scallops into the pan skin side down or flat side first for the scallop.
Cook the fish until it has a nice colour and texture on the skin.
Remove the pan from the heat and flip the fish. The residual heat of the pan will finish the cooking of the fish.
Step 8:
Warm up the stew base and present in a bowl with a few new potatoes and place the fish on top.
Finish the dish with a drizzle of olive oil.
Serve with grated Cornish Gouda and roasted garlic mayonnaise or aioli, and toasted crostini.
Enjoy!
With thanks to David Waters for sharing this delicious recipe.