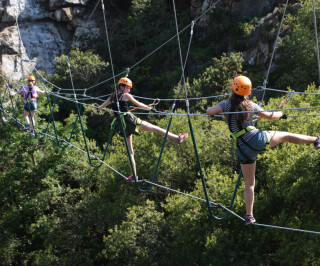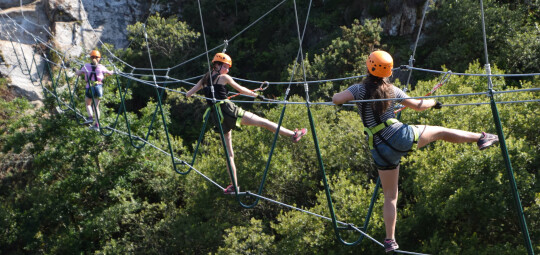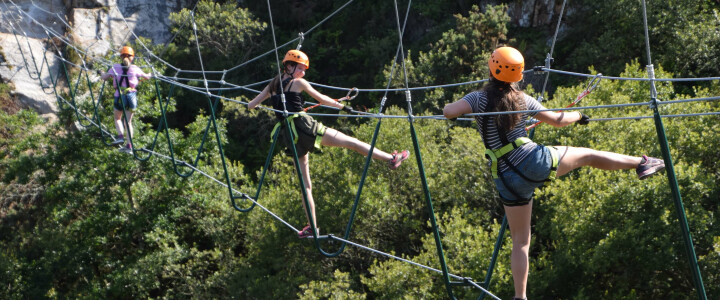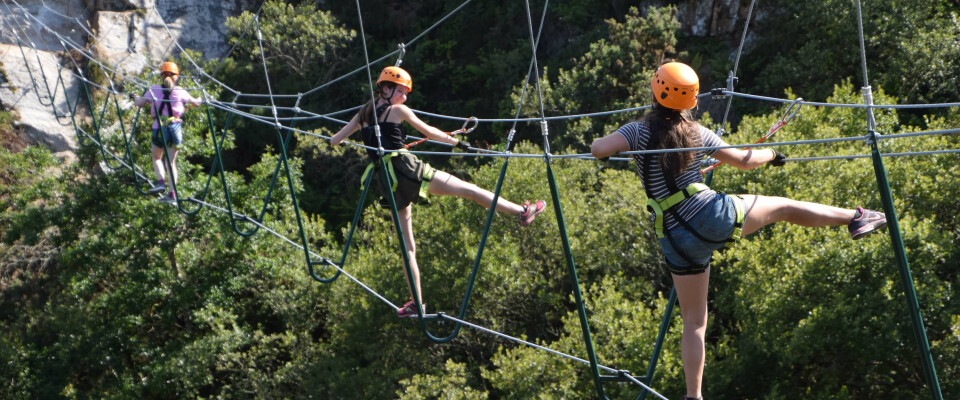 Win a £25 Via Ferrata Voucher!
Fancy taking on the ultimate high wire adventure? This £25 voucher will cover the Adventure Zone of our Via Ferrata route - get ready to scale cliff faces and wobble across our 70m long high wire bridge as you journey through our historic granite quarry.
Taking in epic views, making wonderful memories and testing your nerve, this really is an experience to remember!
This route is suitable for adventurous kids aged 8+ through to full adrenaline junkies and will be your 'training ground' should you wish to progress to the Full Classic route, involving further high challenges and a well-deserved zip wire finale!
Click here for more information on the Via Ferrata experience!