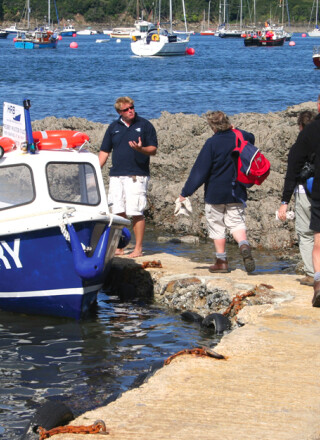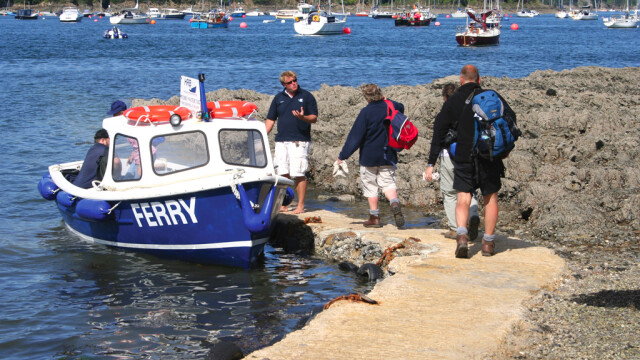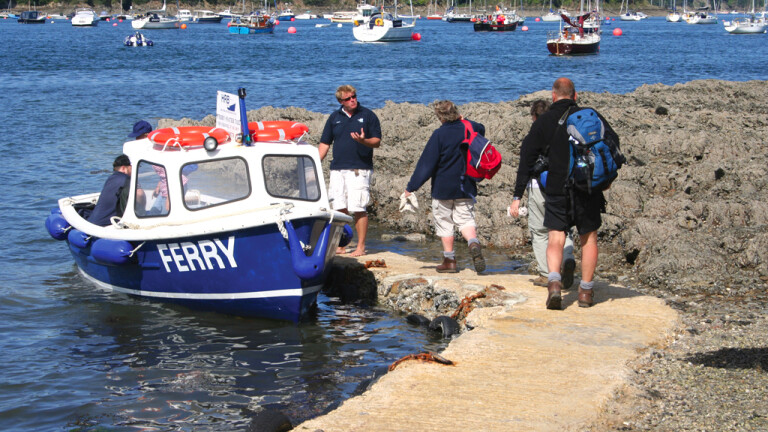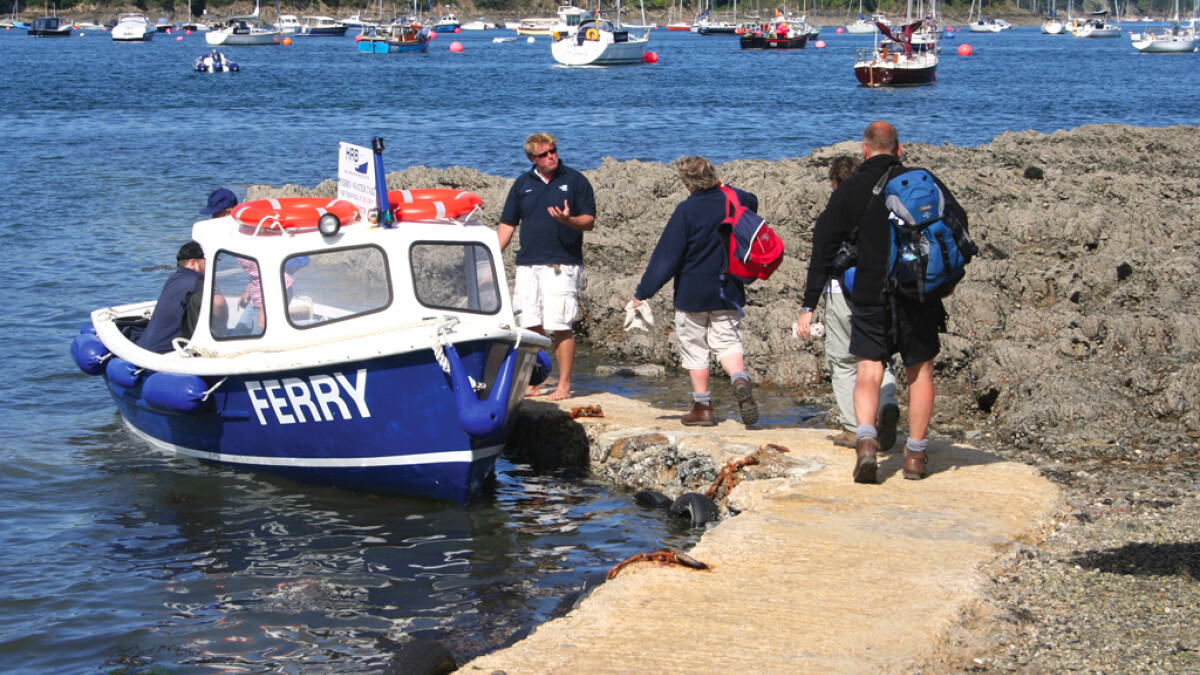 Helford Ferry
Helford Ferry
No trip to Cornwall is complete without visiting the shores of the Helford River.
Steeped in history, this magical part of Cornwall will transport you to a carefree world. The Helford Ferry is the best way to explore all of the river and you can use your Fal Mussel Card to travel.
All sailings subject to tide, weather and circumstances.
Highlights
Route :: Helford - Helford Passage
Runs :: 7 Days a week - April to October
Journey time :: 10 mins
Phone :: 01326 250 770
Find out more...
More information
The ferry connecting the North and South banks of the Helford River has been running continuously since the Middle Ages.
Then, it was a vital link for the communities providing transportation for local produce to the markets in Falmouth.

The cart and driver travelled on the ferry and the horse swam along behind! These days travel is slightly more conventional and the ferry is purely a passenger ferry although bicycles, dogs and pushchairs can all be accommodated.
The ferry will run on demand between 9.30am and 5.00pm April to October each year.
During July and August, the ferry will run between 9.30am and 9.00pm 7 days a week, however, please check on their facebook page 'Helford River Boats Ltd' for daily updates
Shop @ the Beach located in Helford Passage on 01326 250005, open 9.30am to 5.00pm, 7 days a week 1st April to 31st October and weekends 11.00am to 3.00pm 1st November to 31st March.
Steeped in history, this magical part of Cornwall will transport you to a carefree world