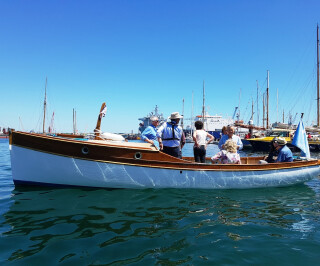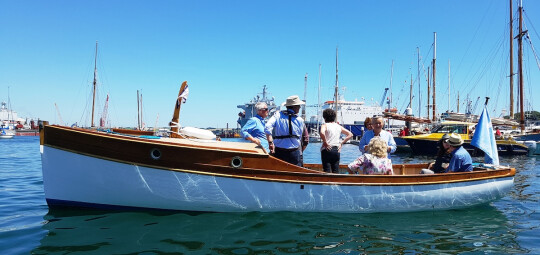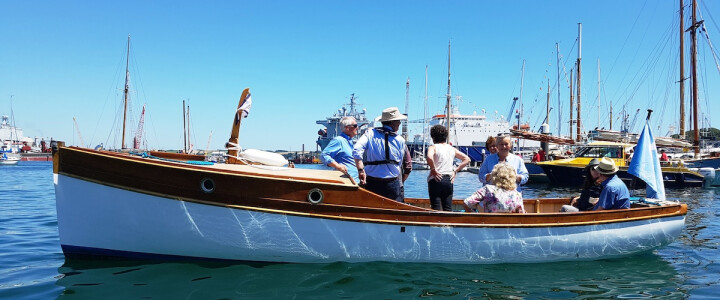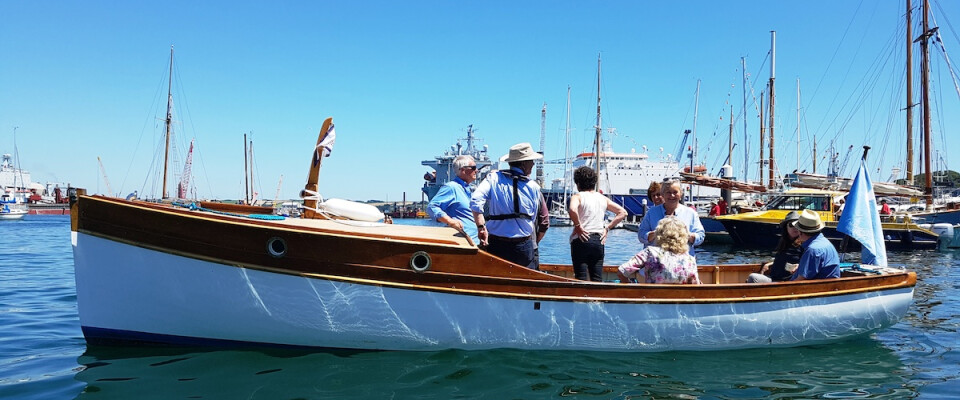 New Heritage Boat Tours at NMMC
18 June 2019
This summer National Maritime Museum Cornwall will be offering Heritage Boat Tours on one of the museum's most prized Cornish boats, Jonik. The tour will take in Falmouth's famous landmarks, the area's breath-taking scenery and explore the towns fascinating maritime history.
It is a first for Falmouth as tours have never before uncovered the town's past in such depth and on such an intimate scale. With just eight passengers, plus two crew, the tours are an exclusive and unique experience aboard a true Cornish boating gem. The trip, which lasts an hour, starts and ends at the museum, and is led by a highly knowledgeable tour guide.

Andy Wyke, Boat Collection Manager said 'each season we moor a selection of our boats on to our pontoons for visitors to see but this is the first time we'll be inviting visitors on board for a trip. It is a very exciting venture for us and we look forward to sharing even more about our collections and the
area's wonderful history'. Jonik has been in the care of National Maritime Museum Cornwall for the last 18 years after being donated to the museum by the former owner. The boat is a 24ft motor launch and was built in 1934 by Percy Clemens in Fowey. Using silver spruce and teak, Jonik was built by hand without the use of any power tools.

Tickets are £20 for adults and £12 for under 18s and includes a day pass for the museum. For those with annual passports an adult ticket is £15 and an under 18s ticket is £10.

Tours will be running daily from 15 th July until 15 th September 2019 at 2pm and 3.30pm.

The National Maritime Museum Cornwall's Historic Boat Tours have been kindly funded by the Coastal Communities Fund for the next two years.
Visit nmmc.co.uk for further information.