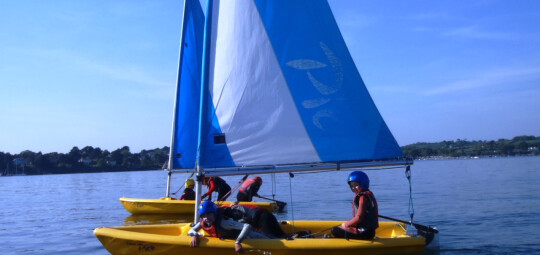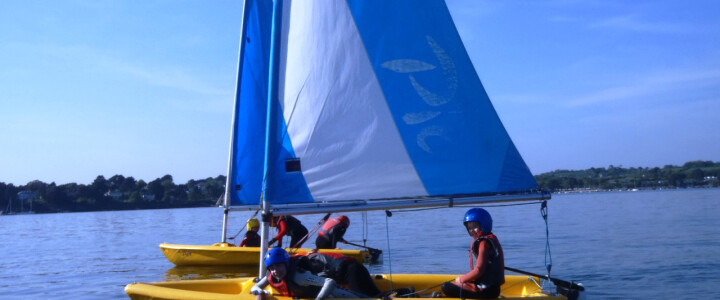 Mylor Sailing School awarded at the Visit England, Awards for Excellence
20 August 2020
Mylor Sailing School have recently been awarded Bronze for the work they do to make sailing accessible to everyone.
The work that the school do for sailability is a passion and they are very proud to be able to make sailing and powerboating inclusive for all, as well as being amongst some seriously inspirational competition too.
It all started when they were told they were finalists. Lots of preparation went into getting ready for the virtual ceremony held online and hosted by Julia Bradbury.
The eagerly anticipated evening, could be watched live on YouTube and on the Visit England website. It was introduced by some members of the judging panel and Visit England representatives from all areas of all the awards across the country.Luckily the technology held out for each award to be (virtually) given (gold, silver and bronze) and for an interview with each gold winner. It was fascinating to see the range of business, big and small, that were showcasing their hard work and passion for the tourism industry.Tracey and her family were ready and watching in their living room, dressed for the occasion and very pleased to receive their bronze award.
"There is so much amazing competition. We are so amazed to be amongst them!" Tracey Boyne, Owner.