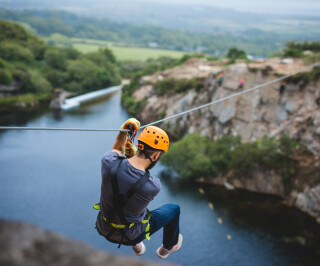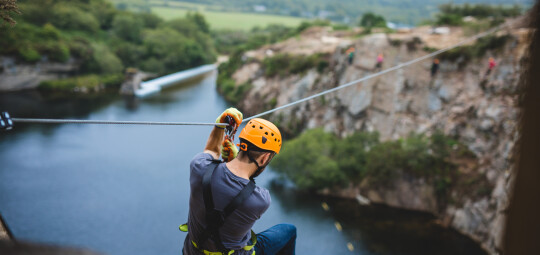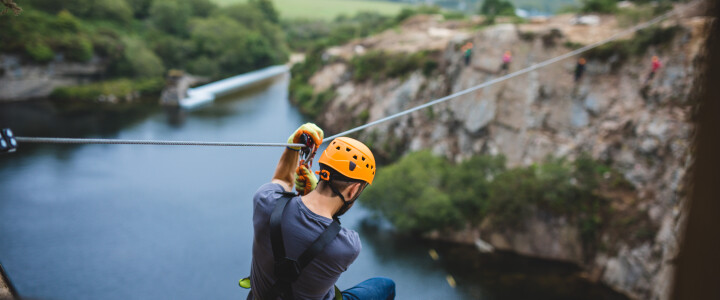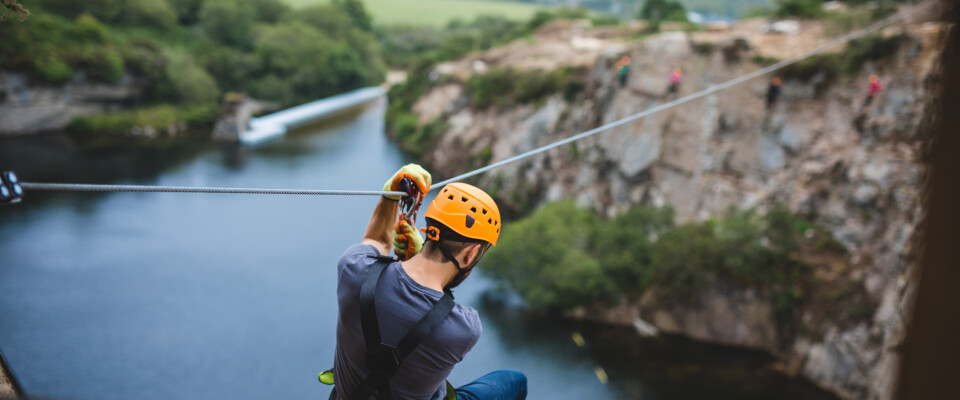 Via Ferrata Cornwall Wins Award!
17 June 2021
Via Ferrata Cornwall wins the 'Experience of the Year' itravel Staycation Award for 2020/2021!
The new local business was noted for it's unique proposition which has transformed a historic setting, as well as our connection to our launching charity BF Adventure, with all our profits supporting Cornwall's most vulnerable children and young people.
They recognised a unique opportunity to develop a world leading experience to meet the growing appetite for nature-based adventure activities. This would then generate a profit to then enable them to meet the growing demand for BF Adventure's critical services. They built the first full Via Ferrata in South England – a unique high wire adventure that originated in the Alps to enable WW1 troops to cross mountains. Winding through historic quarries, participants scale cliffs, brave the high wire bridge, tackle high challenges and zip-line through the air! Based on their stunning and remote site near Falmouth, this is the perfect place to escape the crowds.
Offering so much more than just an adrenaline rush, the Via Ferrata is an activity of tremendous value. They believe in letting people do something under their own steam, on an adventure that conquers fears and builds confidence. It provides a real sense of achievement – and fun is at the heart of it! Whether it's letting go half way up a cliff edge or opting to dangle off the high wire bridge, there are plenty of opportunities to enjoy the freedom of pushing one's limits whilst being clipped into a safety cable at all times.
"This award is a fantastic recognition of the huge team effort to create a world class adventure experience. Aside from building upon and celebrating Cornwall's quarrying heritage, it's helping support BF Adventure's essential services to Cornwall's most in need young people." – Adrian Richards, CEO of Via Ferrata Cornwall.