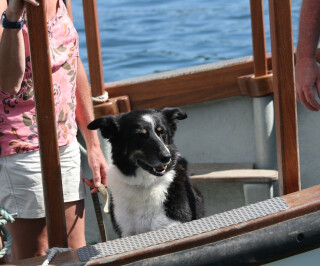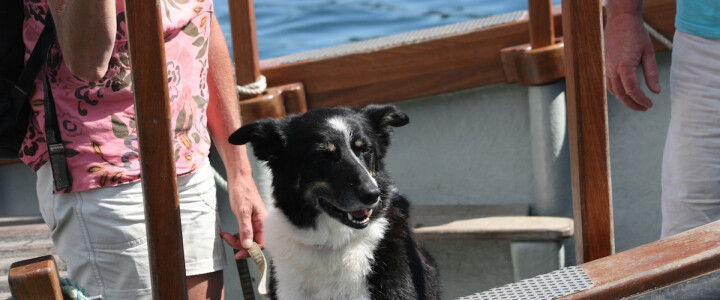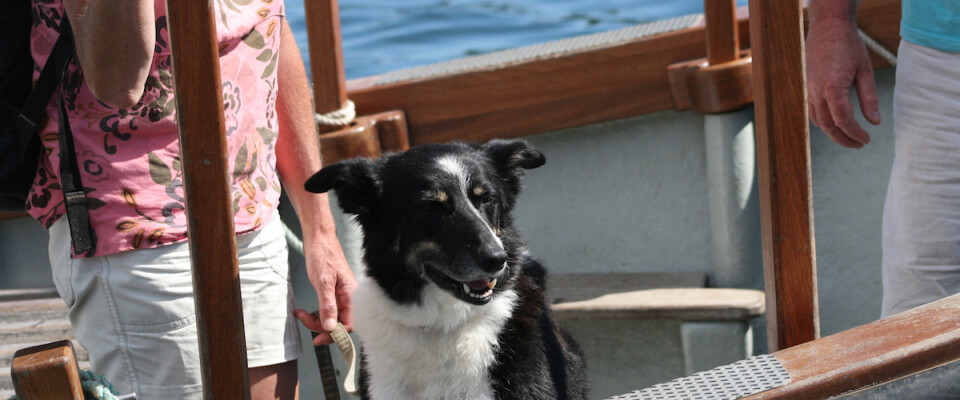 Top Tips for Dog Friendly Activities
30 June
Our four-legged friends are such an important part of the family, it's important to factor them into your holiday plans. In Cornwall we are so lucky to have such beautiful areas of parkland and woodland, plus long stretches of coastline and beach, so getting out and about with a dog in Cornwall is a real treat. As well as this some of our Fal River foodie spots and top attractions are also very dog friendly so there is an abundance of activities for you to enjoy with your furry four-legged friends! Take a look below to find out more…
Via Ferrata Cornwall
Our dog friendly café has outdoor seating overlooking gorgeous views of our historic granite quarry – and you can also eye up part of the Via Ferrata route too, in case you're considering taking it on and want to observe from a distance first! As well as this, our adventure trails are the perfect place for dog walks. You'll be treated to stunning views overlooking the Lizard Peninsular and Falmouth Bay as you make your way through diverse habitat areas, including bug zones, grassland, forest and wet woodland, with plenty of bluebells! These trails were created with Cornwall Wildlife Trust to encourage and protect the diverse wildlife on our site, and make for an exciting place for all ages to explore with their furry friends. The route also takes you near our larger water-filled quarry, which is where the second part of our Via Ferrata adventure takes place – so you can check out the zip wire and cliff face you'd be scaling! Finally, we're creating some wild play areas near the café for children aged 3+ (think muddy play and rope swings!). These are dog friendly too, so you can unwind with the whole family and get back to nature on our beautiful site.
A Boat Trip
All our Fal River ferry services are dog friendly and all of them connect you to some perfect dog walk destinations! The Fal River boasts some of the best boat trips in Cornwall and travelling by boat is one of the best ways to enjoy the unique waterways of the Fal River and if you can bring your four-legged friends on board it makes it all the better! The St Mawes Ferry, Place Ferry & Enterprise Boat Trips all stop at locations where you can take a walk with the dog, run across the beach and let them have a paddle and even stop for a waterside lunch! Plus on our ferries, dogs go FREE!
Click here for more information
Woodland Walk at Trelissick
When you have a dog of your own, getting out for a walk is part of your daily routine, so it's always nice to try a new route or find somewhere with plenty to see and lots to explore. The Woodland Walk at Trelissick is a great one for both dogs and kids so a good family friendly choice. This circular walk around the National Trust Trelissick and along the banks of the Fal River provides beautiful scenery and can be completed as a whole walk or you can pick just the north or south route. To top it off, you can arrive by boat on the Enterprise Boat service making it all the more fun and a full family day out!
Click here for full step by step details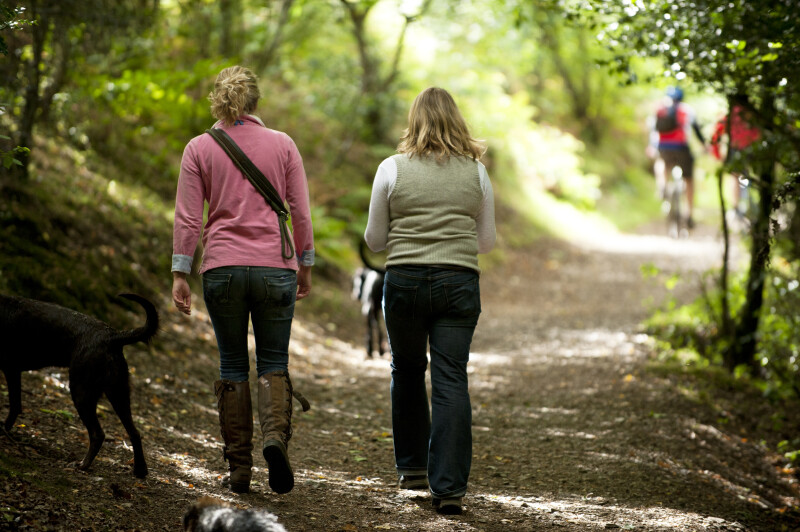 Trebah Garden
Another family favourite for the kids and dogs to both enjoy is the beautiful sub-tropical paradise of Trebah Garden. Discover the magic of this beautiful Cornish valley garden with over four miles of footpath. Follow vibrant tunnels of colour that cascade down to a secluded, private beach on the Helford River. With adventure play areas, children's trails and an award-winning restaurant, Trebah Garden is a family and dog friendly garden.
Beaches
We are blessed with some of the best beaches in our part of Cornwall and luckily for us, quite a few are dog friendly all year round! There's something so lovely about letting the dog off the lead to run across the sand and dip their paws in the sea. When planning your day out to the beach, if you have a four-legged friend in tow you want to be sure that there are plenty of dog friendly options available to you. Take at our list below:
Helford Passage Trebah & Durgan
Pendennis Castle
For an adventurous day out with the family (dog included!) head to Pendennis Castle. Situated on the headland overlooking Falmouth, Pendennis is one of Henry VIII's finest seaside castles. At Pendennis you can travel back to wartime Cornwall, climb to the top of the keep and enjoy acres of green space. As long as they are on a lead, dogs are welcome both inside and outside at Pendennis - another great day out for all the family to enjoy!
Eating Out
There's a lovely selection of places to stop for lunch and dinner around the Fal River and those listed below are very welcoming of dogs!
RoBo Canteen - Falmouth's Asian bar and canteen; serving rolls and bowls inspired from Japan, Korea and Vietnam.
Harbour Lights - Bringing together award-winning fish & chips and stunning harbour views. As well as their infamous kids' beach bucket meal with a free spade for every bucket they also accommodate your furry friends inside and out with doggy treats on offer!
The Working Boat - Situated beneath The Greenbank Hotel, the friendly crew at The Working Boat are waiting to welcome you for chilled out dining with proper Cornish pub grub, plus a variety of local tipples.
The Watch House - You'll find The Watch House just by the harbour wall in the centre of stunning St Mawes. Split over two floors, with cosy dining booth seating downstairs and jaw-dropping views across the harbour upstairs. You can also grab fish & chips and other delectable takeaway offerings from the outside hatch, the Watch Out.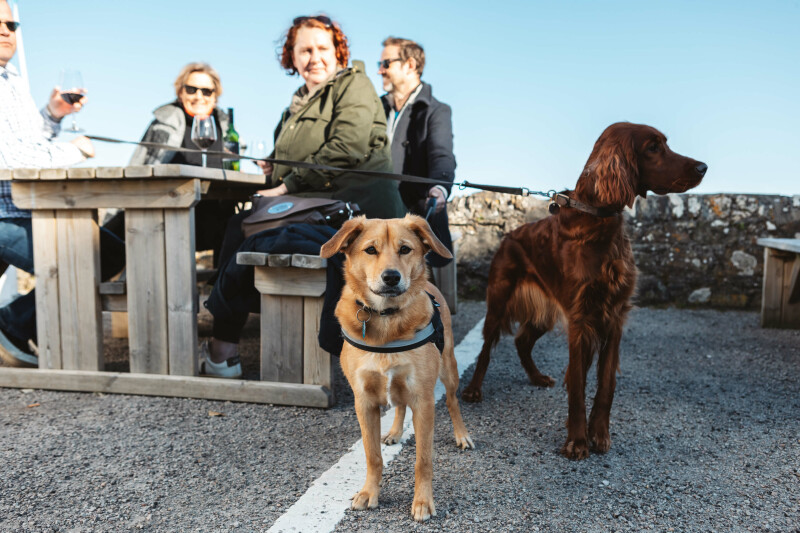 Places To Stay
If you aren't a local resident and the dog-friendly appeal of the Fal River is making you want to book a holiday here, look no further than our collection of top Places to Stay in the area. Sort by Preference and you'll see which of our hotels, self catering, guest house and touring options are four-legged friendly!